I figured i would start a thread talking about the restoration that is going on with this car. Im hoping to have it done by the end of the winter or before (yea right lol). Anyways i picked it up about 2 or 3 months ago. It had been sitting for about 10 years or so from what neighbors told me. It was filled with 2 inches of water, smelled god awful, and was rotted out in the rear tail light panel. I have since gotten it running (needed new fuel distributor, fix of a fuel line and a fuel filter), and running pretty well at that. Here are some pictures in order. First ones are taken where it sat.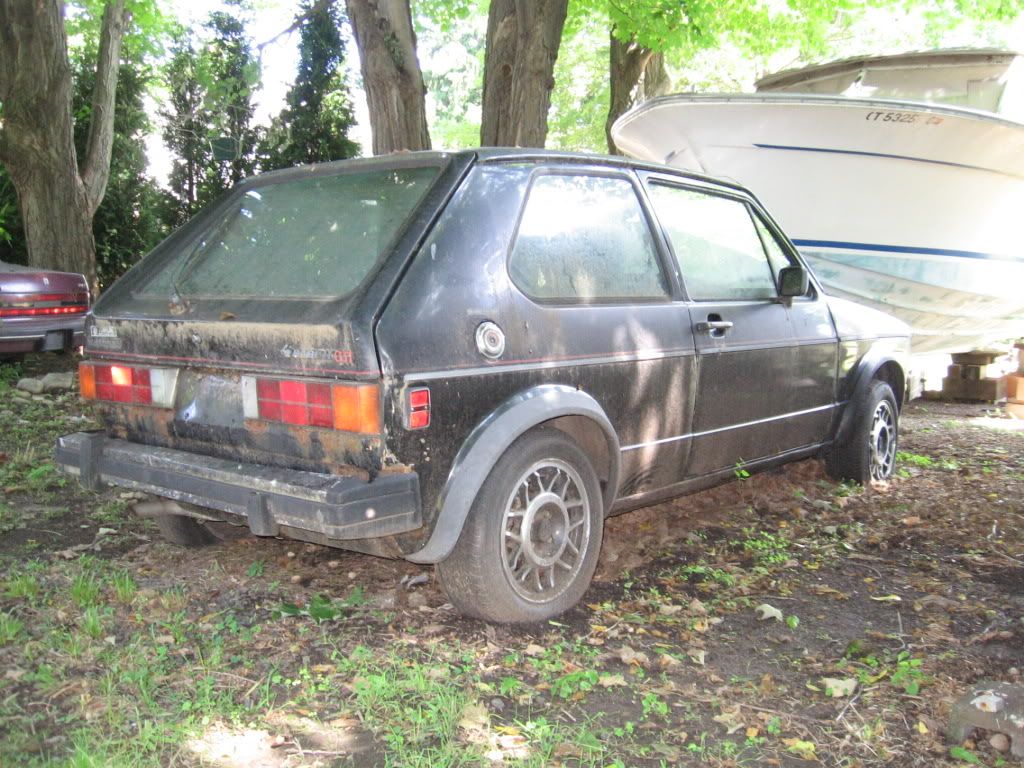 The one spot of rot in the floors. Not bad for the amount of water in there.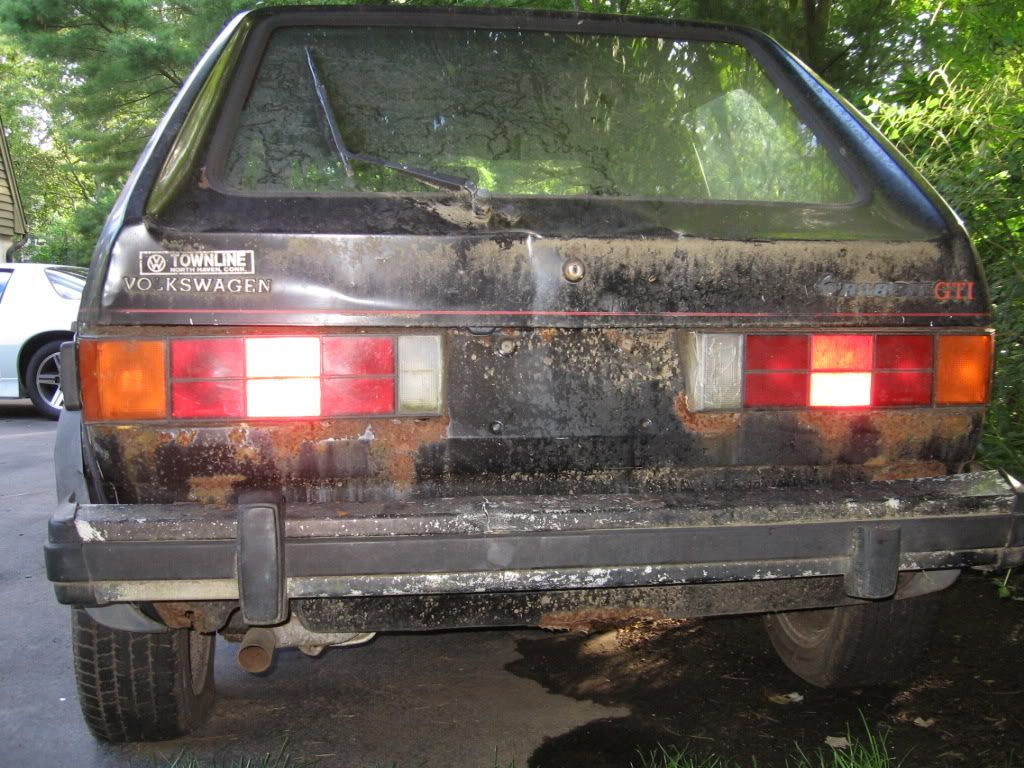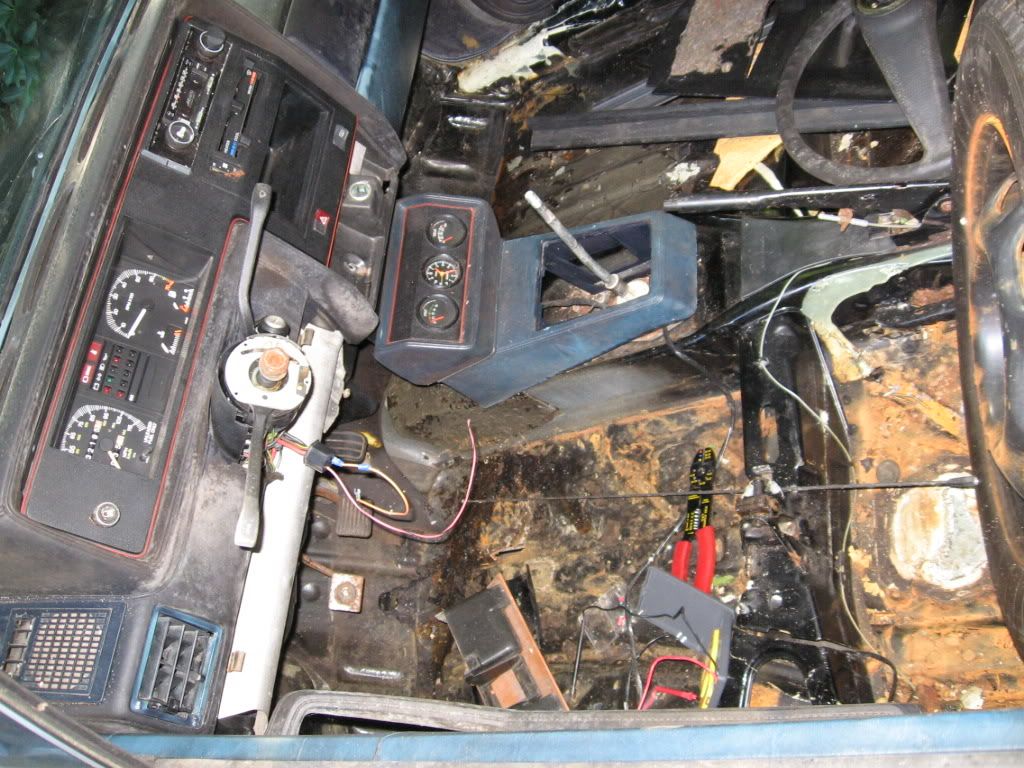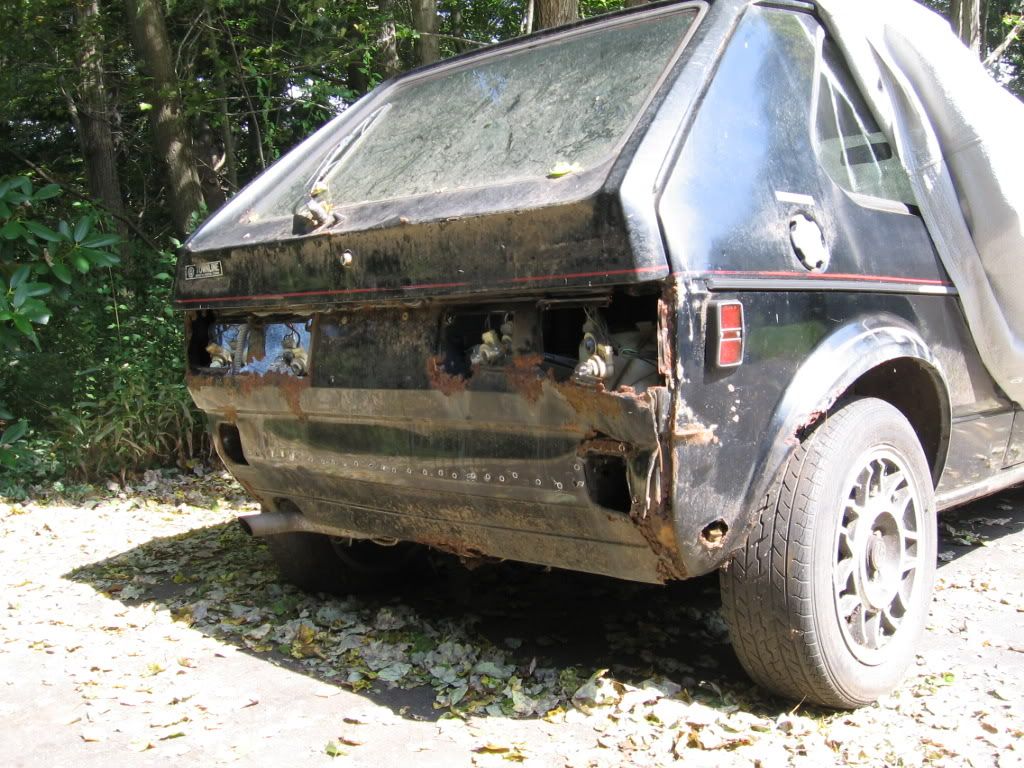 rusted out tail panel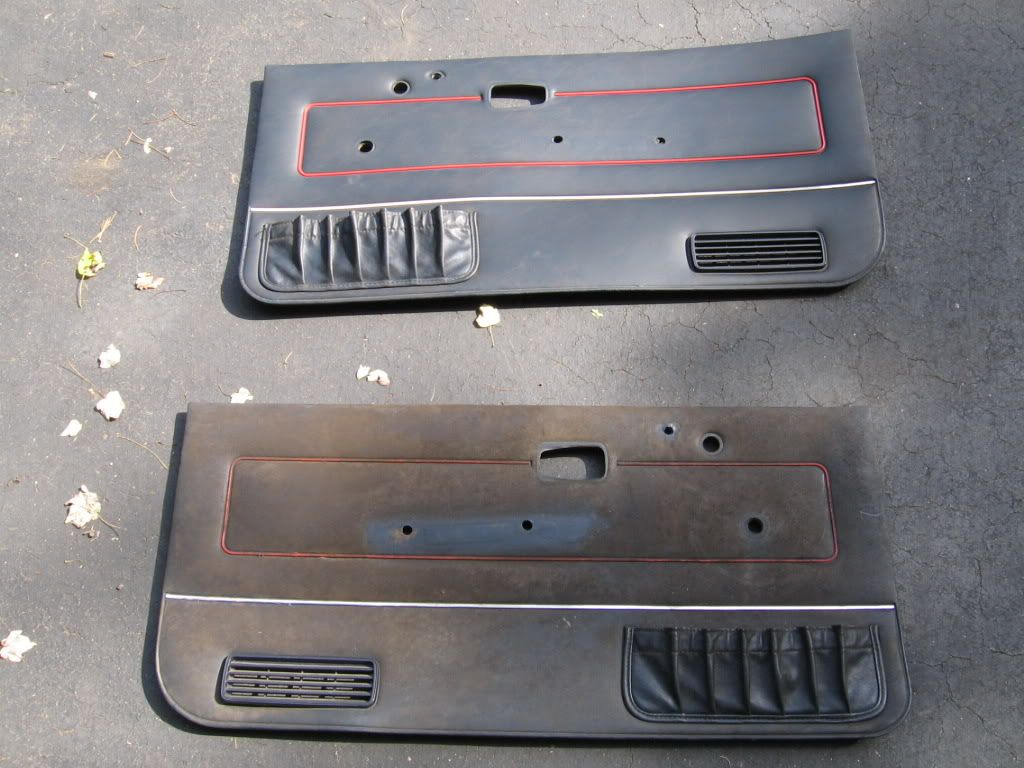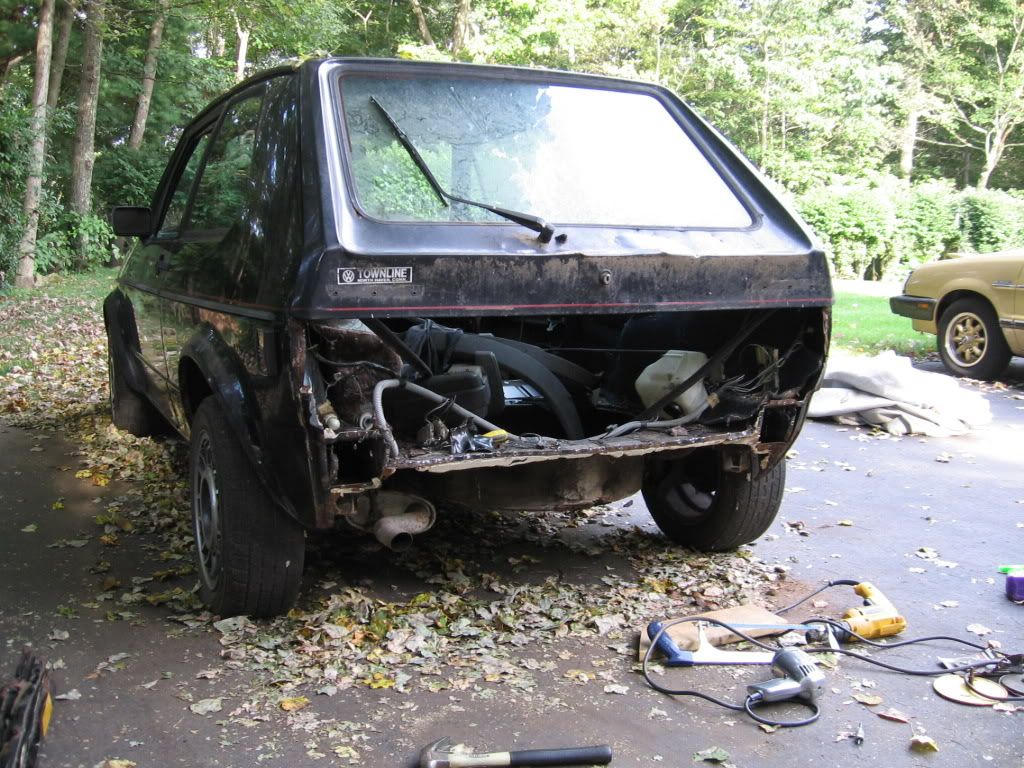 Tail light panel cut out at the spot welds...that was not fun
patched floor...not that great but its going to be covered.