WITH HUNDREDS OF LIPS SOLD, WE WANT TO HOOK YOU UP!!!
BUGEYE LOVE!!!!!!!!!!!!!!!!!
JNA Performance Strikes Again, And Strikes HARD.
We have been working on a Retro Fit Kit for All Bugeye's.
100% High Pressured Polyurethane for Durablilty.
Well the Research and Development is Completed and we installed a Few Kits on a Customers Sedan & Wagon Bugeye and It looks AWESOME.
We have Sedan & Wagon Kits Ready To Go!!!!
Introductory Price of $139.99 SHIPPING INCLUDED!!!!!!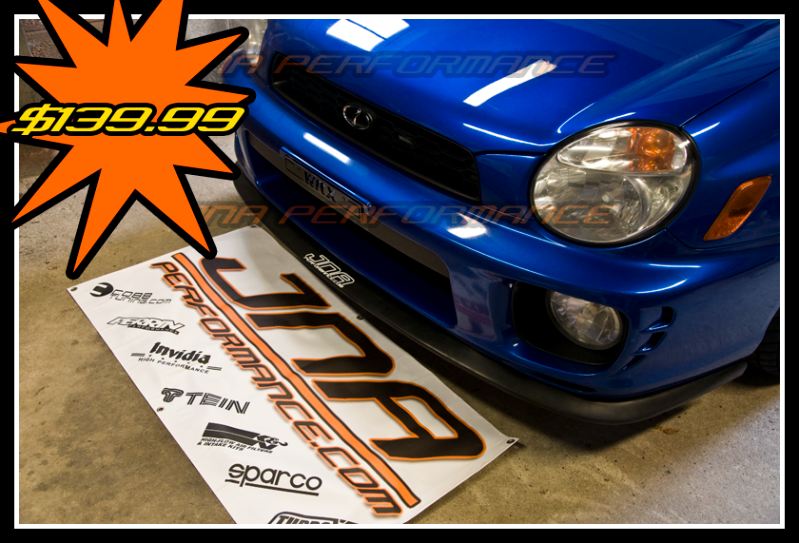 NO CUTTING, NO MODIFICATIONS!!!
WE ALREADY DID IT FOR YOU!!!
MOUNTING HARDWARE INCLUDED!!!!
20 MINUTE INSTALL MAX!!!
COMES WITH DETAILED INSTRUCTIONS THAT WE CREATED FOR YOU!!!
WE THANK ALL OUR BUGEYE CUSTOMERS WHO HELPED US!!!!
JNA's RESEARCH, JNA's DEVELOPEMENT, JNA's BUGEYE KIT
$139.99 FREE SHIPPING
Lower 48 States
The V Style Polyurethane Lips For the 04-05 STI & WRX Sedan's
(Wrx Must have STI Side Splitters).
$139.99 FREE SHIPPING
Lower 48 States
06-07 Polyurethane Lips For The Impreza, WRX, and STI.
S204 Style Lip (06-07 WRX/STI) Polyurethane Extremely Durable, and High Quality Lip on all 2006-2007 2.5I/WRX/STI Sedans.
Will Fit 2006-2007 2.5I/WRX Wagons with just redrilling the mounting holes. Check out our Customers Pictures for fitment and style. Includes mounting hardware!!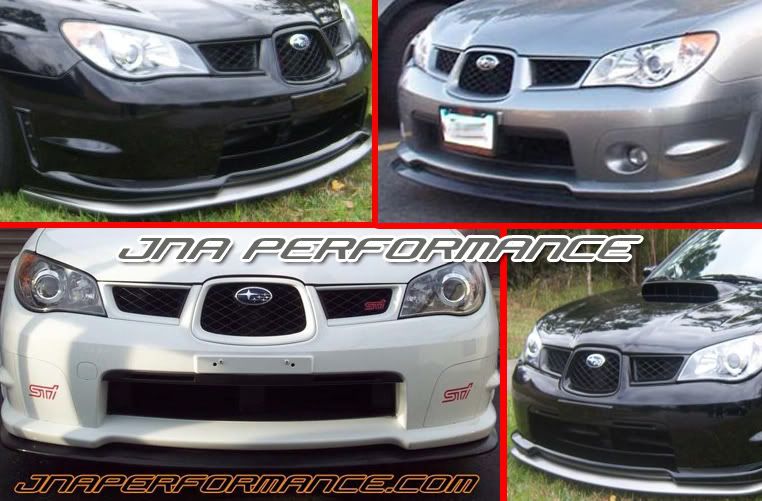 $139.99 FREE SHIPPING
Lower 48 States
DIRECT FITMENT, EASY INSTALL!!!
We use a HIGH Pressured Polyurethane Mold to give Extra Strength and Durability.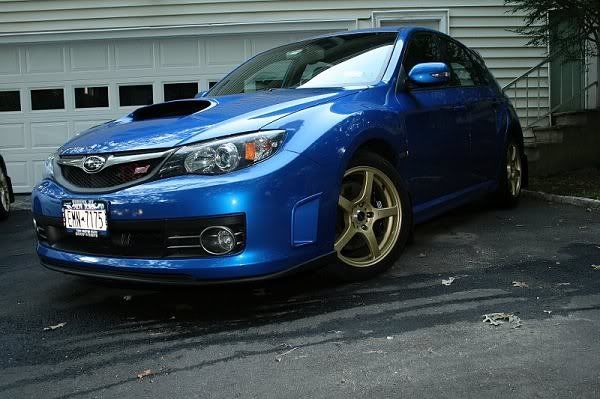 We USE High Pressured Polyurethane for All Our Lip Designs.
Don't Sacrifice Quality, for a Less Expensive Version.
Our Lips are Fully Bendable and High Quality.
PLACE YOUR ORDER ON WWW.JNAPERFORMANCE.COM OR PM US FOR PAYPAL
Edited by JNA Performance, 24 September 2009 - 09:56 PM.