Well, as most of you know, I have a lot of projects that enter my shop and must be put on hold well before being finished. Well this one is less-extreme (for now) and I should be able to have it done before the snow hits.
My '85 Brat is in dire need of some attention, after I ripped off an exhaust header and punch a gaping hole in the oil pan. I then traded the chrome wheels and 185/80 tires to Robbie, and the Brat was relegated to storage duty. Well Ive finally got it in the shop, I moved it in mostly to get it out of the rain (really bad leaking windshield) and have begun some work to it.
Its getting a 3" lift (for now), and 27" Maxxis Bighorns on 14" Pug steels, and as a bonus, I had my 27" ITP Mud tires mounted on some FREE 14" Mazda chromes that I redrilled, so it should be a blast in the snow

I got my oil pan gasket today, so I need to coat it with RTV, then drop the exhaust (im re-doing it with an X-pipe and to fit with the lift) and then I will install the lift and the rear disk brakes from my old RX. After that, I will track down the short that keeps bloing my tail light/dash light fuse, then I will make some HD bumpers and a skid plate (in addition to replacing the lower radiator support

) and it will be off to the glass shop for a new winshield and gasket.
What I have to work with now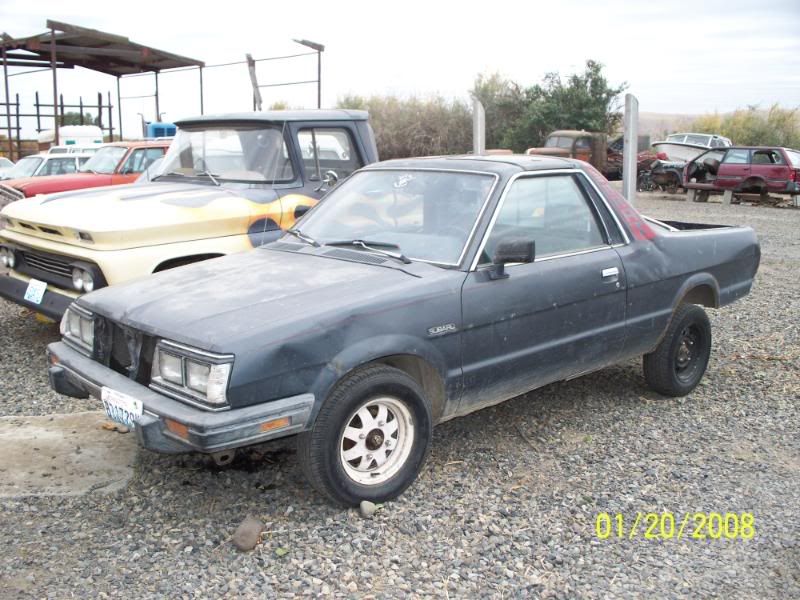 The carnage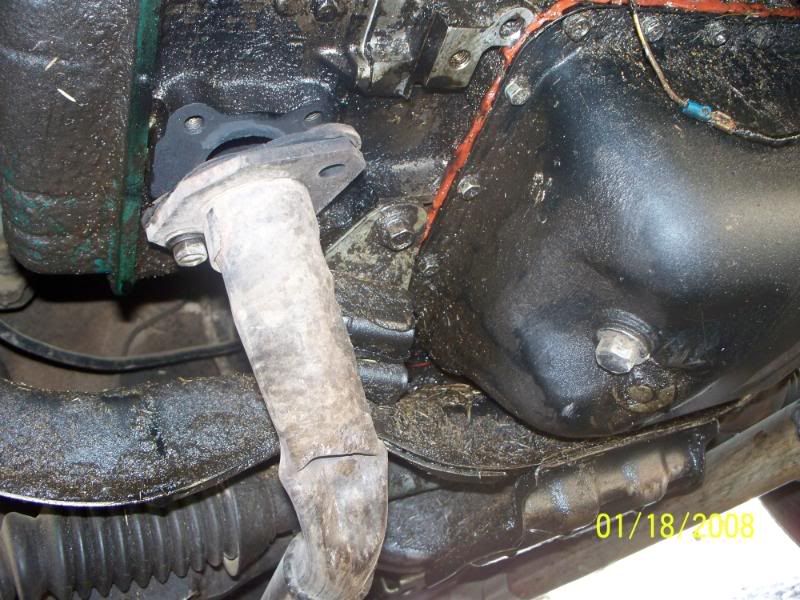 In some of its former glory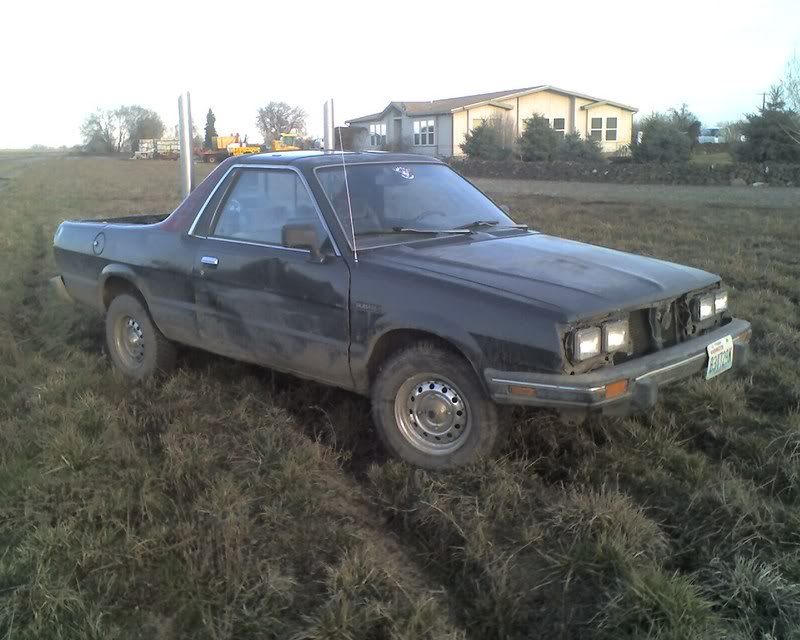 And now some teasers

(no lift on it yet)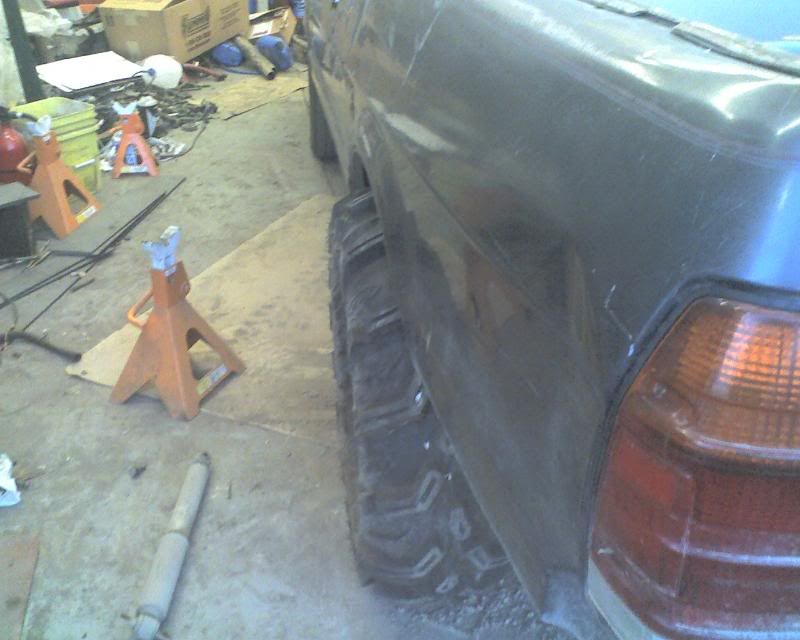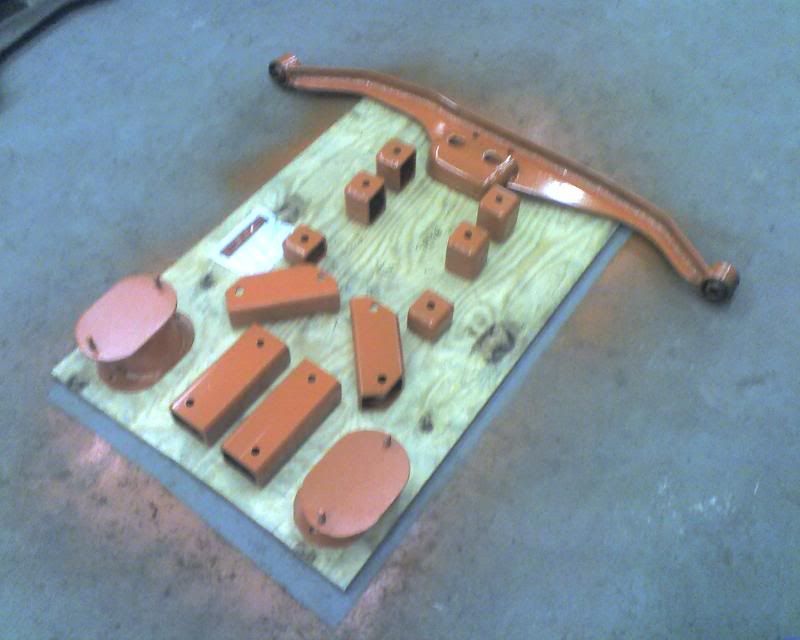 Ill post updates hopefully this weekend

-Bill
Edited by The Beast I Drive, 25 October 2009 - 01:50 PM.