Hey ya'll, well, Ive finally started my little project of trying to stuff 4.11 gears into an RX trans, along with the 1.59:1 low range gears from a 3.9 D/R tranny (vs. the 1.2:1 gears from the RX). The goal of this build it to get the lower, close-ratio gearset of the RX trans, plus the much lower final drive of the Legacy trans (4.11 vs. 3.70) and the lower low range, all to be able to turn my 31's better than with the standard 3.9 d/r I have now. Hopefully it will get me back close to stock gearing and an acceptable gearing for off-roading with the big tires.
From what I have read here, the Legacy 5 speeds use a similar setup to the RX, which is a pinion shaft inside a tube which has half the gearset on it, so theoretically the pinion and ring gear should swap (actually the entire front diff for that matter). The trick is to get the locking RX center diff to work with the Legacy pinion shaft, as Ive heard the legacy shaft is a good bit longer than the RX shaft. Ive begun taking apart one of my RX trannies tonight, and although I was quite dissapointed when I poured rust colored water out of it :-\ the bearings all look to be ok. There is a lot of rust on other parts though, but if I cant salvage this tranny I have the one from my old RX that I know is a good trans.
Ill be going back out to drain the fluid out of the Legacy trans after I post this, but now, for your viewing pleasure, pics of the insides of an RX trans!
The tailhousing off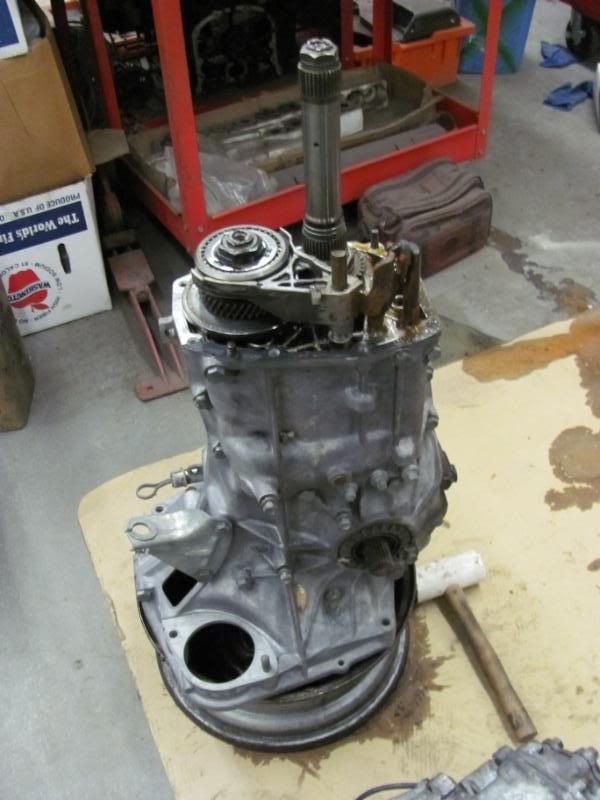 Inside the tailhousing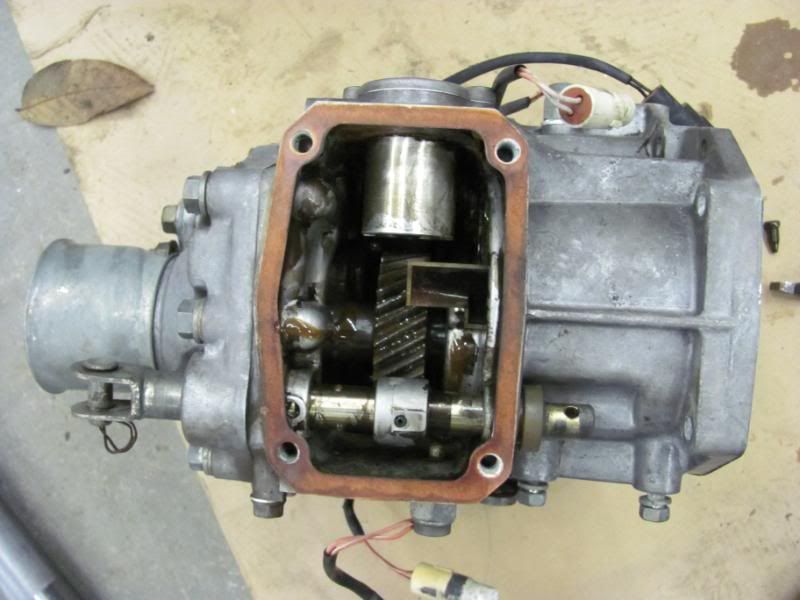 The locking center diff mechanism
The inside of the main trans body
The other half of the case
pulled the gears out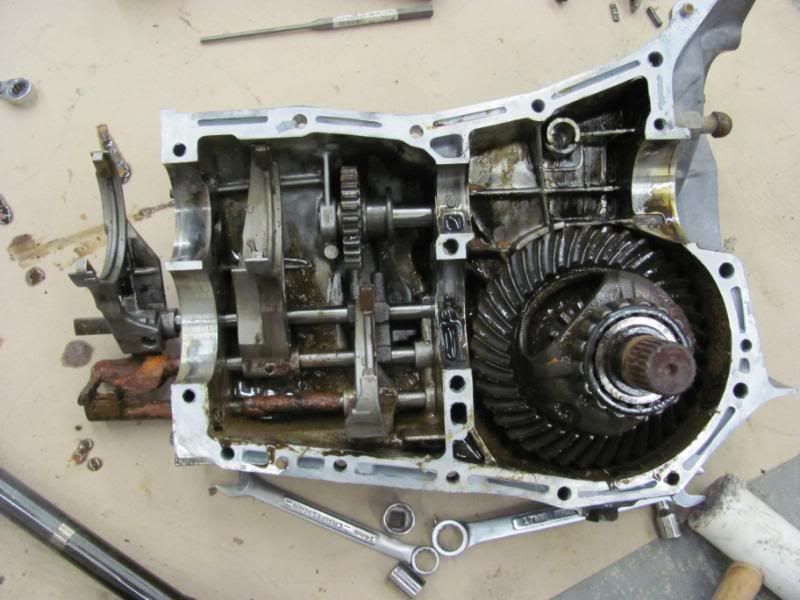 the pinion gearset
the pinion shaft/gear
the input shaft/gears
I also dicovered the speedometer gear is siezed. Unfortunately, I rotated the tranny input not knowing this, and it stripped it (being plastic and all, it didnt take much) so if anyone has an extra layin around, I could sure use it, although I dont need it as the speedo will likely be so far off with my 31" tires that I'd be better off judging speed by RPM's anyway.
-Bill
Edited by The Beast I Drive, 27 November 2009 - 12:23 AM.