So I sort of coppied another members idea of using a bunk bed frame for the
base. Then I used galvo tube for the bent parts. I wanted to be able to
mount 3 of the 2.5 gallon jerry cans, spare tire (when I get one) and lights
front and back. Also I wanted it to be strong enough to carry a canoe. It
is my first welding project and boy does it show.

Over all I have about
$7.00 into it including the spray paint. I will probably weld in a couple of
pieces in the front and rear to strengthen the top bars. Other than that Im
pleased with it. I got a lot of ideas from the members cars here.
Here are the parts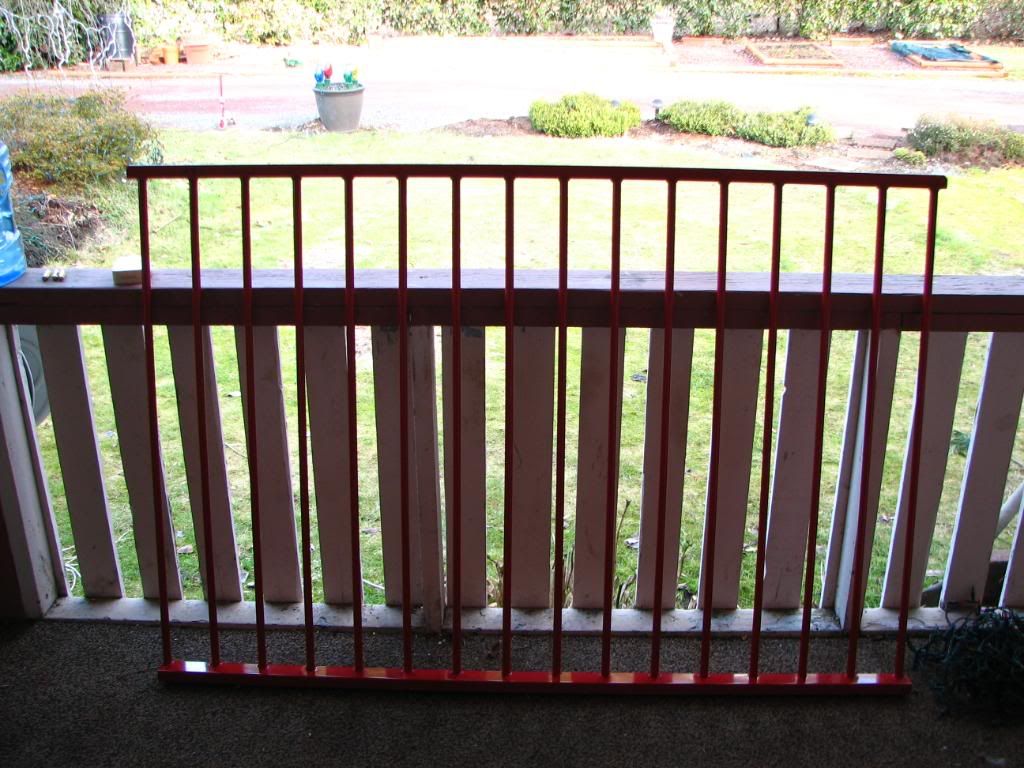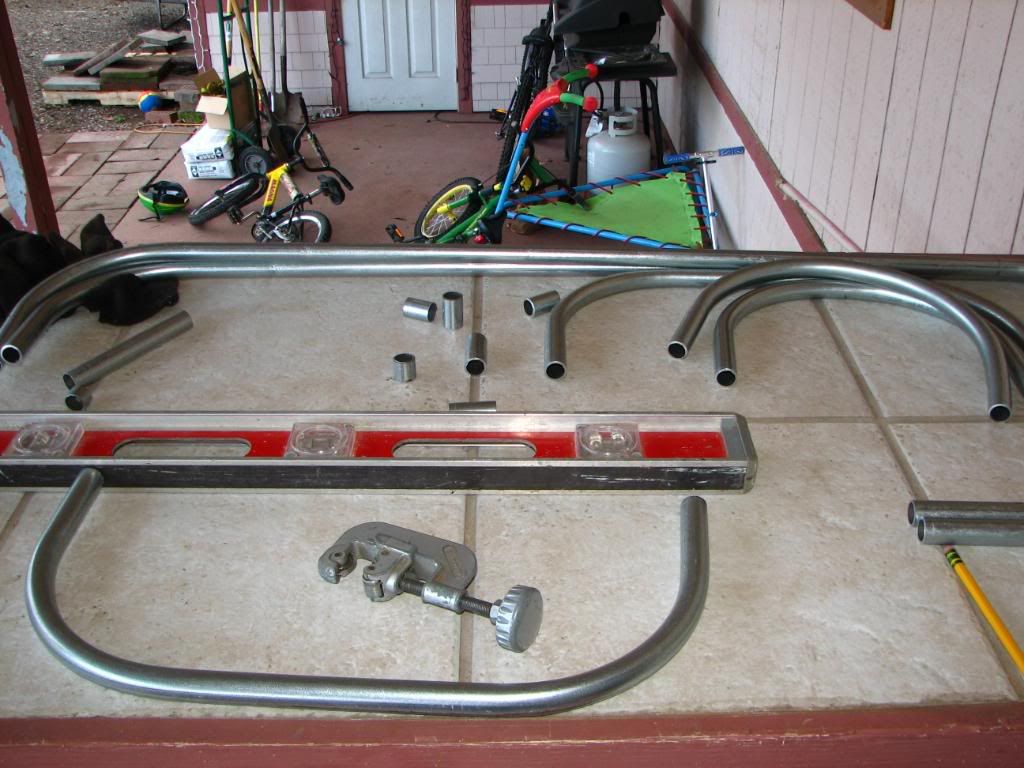 And here is the rack..