After dealing with 2 very poorly maintained 22Rs (original RTE was run out of oil. replaced it with a used RE, which promptly blew the head gasket, and when I tore into it to replace it, I found numerous stripped and destroyed threads from the last time someone was in there. Including the head bolt right next to where the gasket failed), I decided it was time for something else. It was going to be pretty difficult to get the power out of the 4-cyl, so I started looking at other options. I decided the 4.3 was the best option due to it's size, power, availability (both of replacement parts, and adapters and such for the swap), and price. Also, I much prefer an Auto transmission for rock crawling, so that would be easy.
I settled on a '92-'94 CPI 4.3 with a 4L60[E]. I mentioned this to a co-worker over the winter, and it turned out he had a '92 S-10 blazer parts truck he wanted to get rid of. So, once the snow melted and I could make room for it, I bought it. Not bad for $40 delivered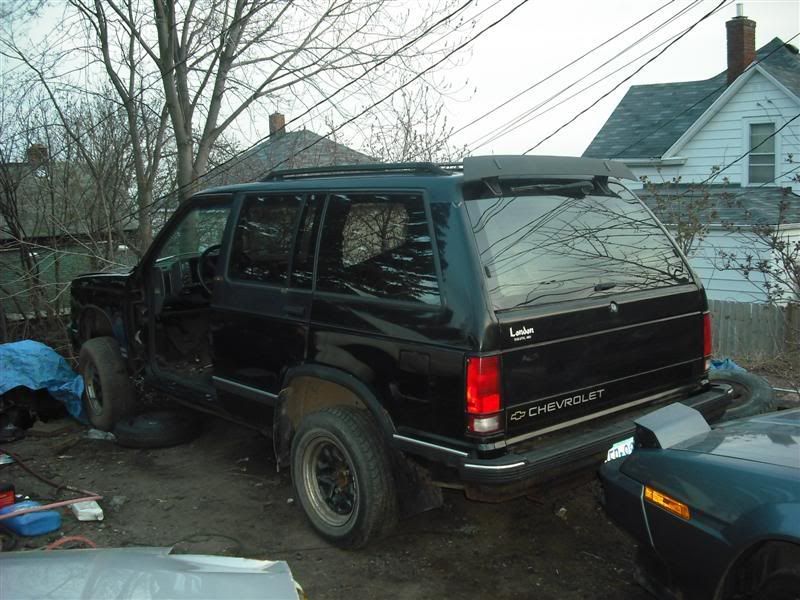 excellent!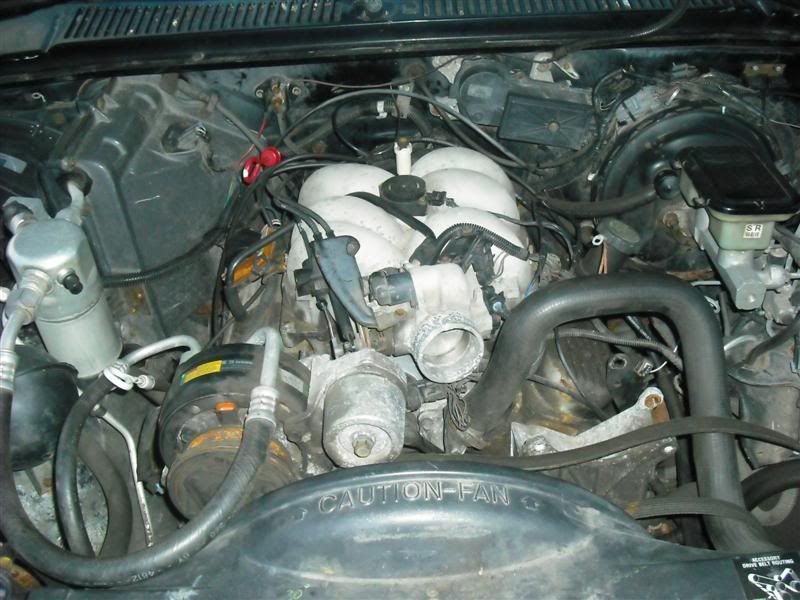 I spent this last weekend pulling it apart, with the application of time, blood, swearing, and force, she gave up the goods:
I also got them on the ground, and engine/transmission/transfer case separated. exhaust manifolds removed. wiring harness and ECU pulled from the 4runner.
the recipient: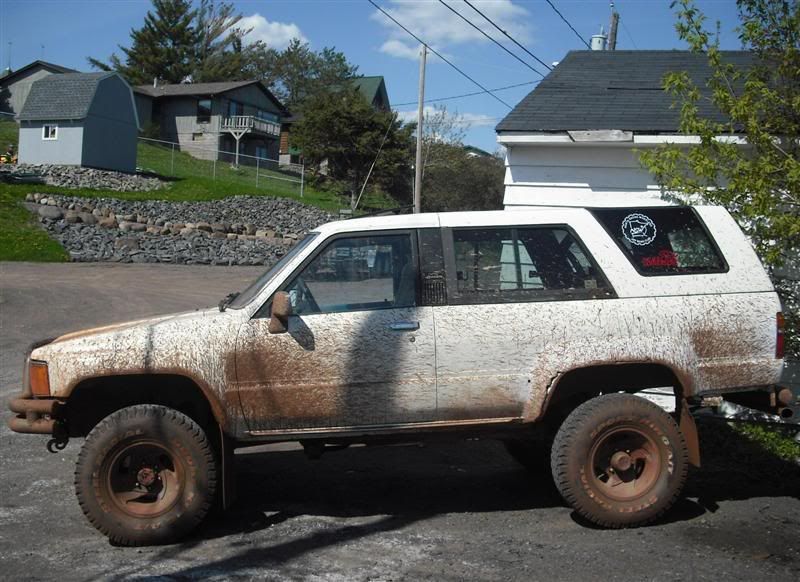 Now that I'm the crew chief for
Ziptie Rally
, and we're running a race out in Pennsylvania over the first week in June, we would like to take the 4runner as the second service vehicle. So I've got my work cut out for me.
Plan is, replace the water pump, fuel lines/regulator, and timing set as preventative maintenance while it's out. AA motor mount adapters and block hugger headers, Downey tcase adapter to a RF1A toyota tcase (available from AA). This combination
*should*
allow the stock tcase location, so I won't have to modify the crossmember and driveshafts. I'll do the wiring myself, so this shouldn't be too difficult. I have the FSM for the blazer....
I had planned on doing a 2" body/drivetrain lift at the same time as the swap, but those parts are backordered from 4Crawler, so I think that will have to wait until after the rally.
maintenance parts are ordered. Water pump, timing set, fuel lines, plugs, wires, cap, rotor, A/C pump bypass pulley, serpentine belt, and idler pulleys.
tach signal modulator so I can use my awesome digital gauge cluster is ordered
I'll be ordering the tcase adapters and such tomorrow. and then dropping off the transmission at a buddy's shop later this week so we can start tearing into it to replace the output shaft.
Edited by Numbchux, 26 April 2010 - 01:15 AM.