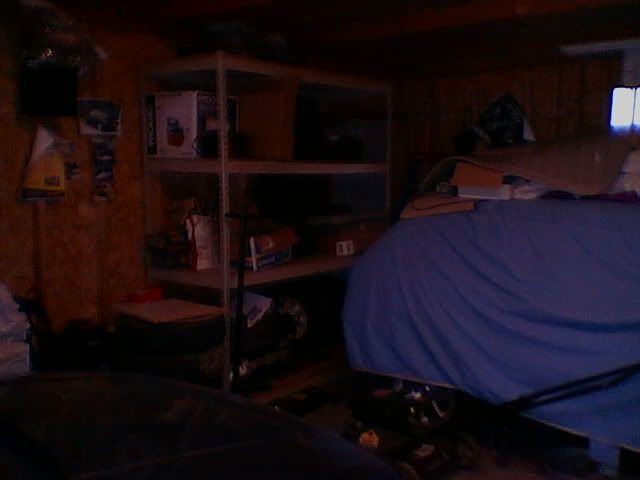 this has a ej22tlongblock, approx 12 tires, 2 rear diffs, 2 intake manifolds, 4 bags of quickrite concrete, and now i have to figure out how to organize the rest of my garage/shop.
just put the shelf in today, its about 3.5ft deep, about 8ft tall, and about 7 ft long. I have a few other shelves too, they got full.
I really need to organize. picked this shelf up today for 79 plus tax.
more picts here, not high quality pics:
http://s405.photobuc...rage new shelf/
if you have other cool shelves, please post them here, i am SURE there are much better ones out there...:maybe i can get some ideas on how to make it organized more like you guys do that works
theres a car under the blue cover to the right, i need a shelf on top of that car too...
Edited by bheinen74, 08 May 2010 - 07:56 PM.