Well, Ive been tinkering around with this idea for a while now, but I put it off because I wanted to do all I could with the independent rear suspension my 87 GL wagon came with. Well, with a welded rear, 8" of lift in the back, and 31" tires, it likes to eat those glass stubs these old rigs have. Also, flex is severely limited by the short travel of the shocks and the angles at which the axles can safely run. So its time for the IRS to go. For those of you who dont know my rig, here it is as of today:
A couple weeks ago I got a hot deal on a rear axle from an Isuzu Rodeo, like a 97 or something. Disc Brakes, 4.10 gears, and beefy looking construction, I think this will do quite well. looks to be about the right width too.
I just need to change the brake lines to work with the Subaru setup, cut off the spring under perches, and weld on some brackets for my 4-link and rear coilovers.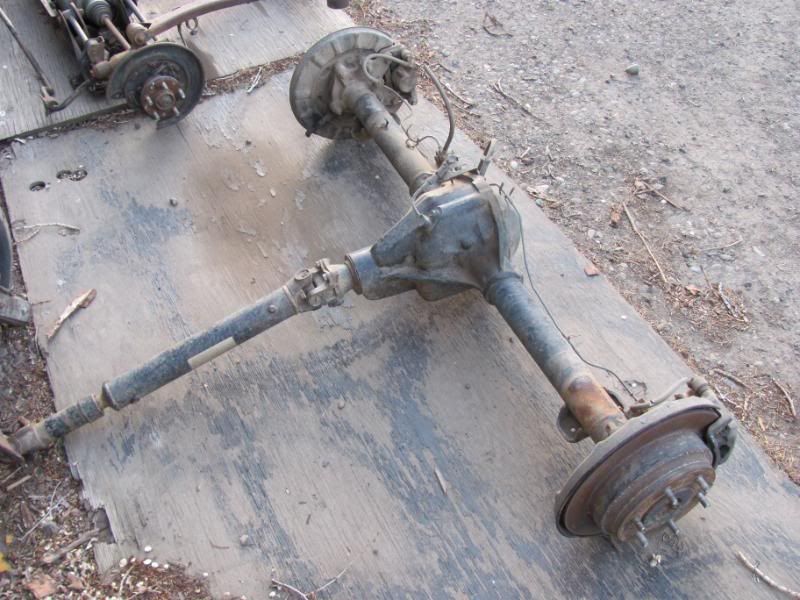 Then Today, These beauties came.....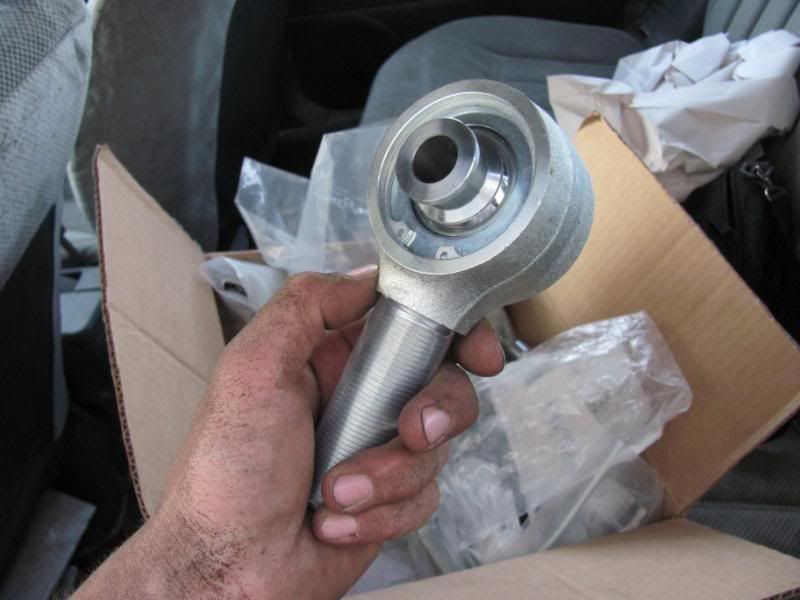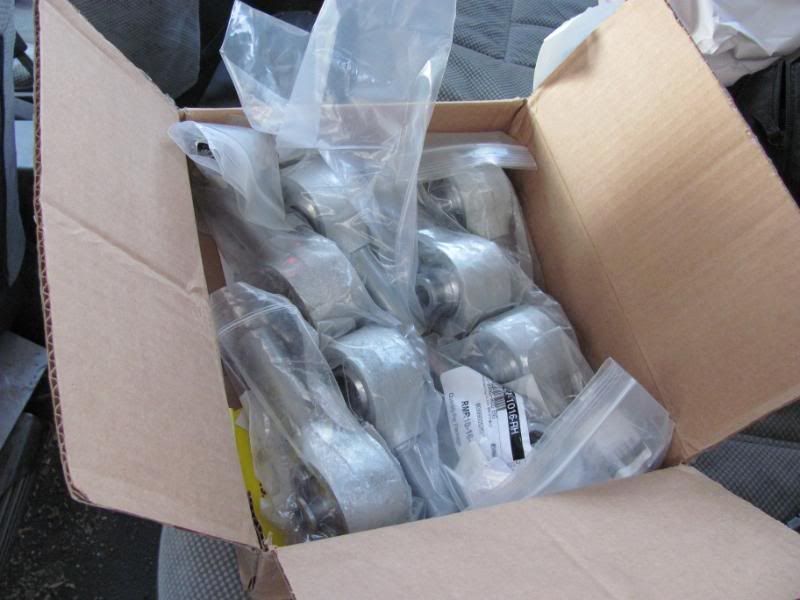 These are Heim joints I bought from Speedway Motors, they are used on competition rock crawlers and high-HP racing applications. They are ************ing huge, and flex to some mad extreme angle. I bought 4 right hands, and 4 left hands so I can have alignment adjustment in the rear. Just an idea of how big these are, here's one next to a joint I bought for the Turd wagon. The small joint has a 3/4" shank and hole.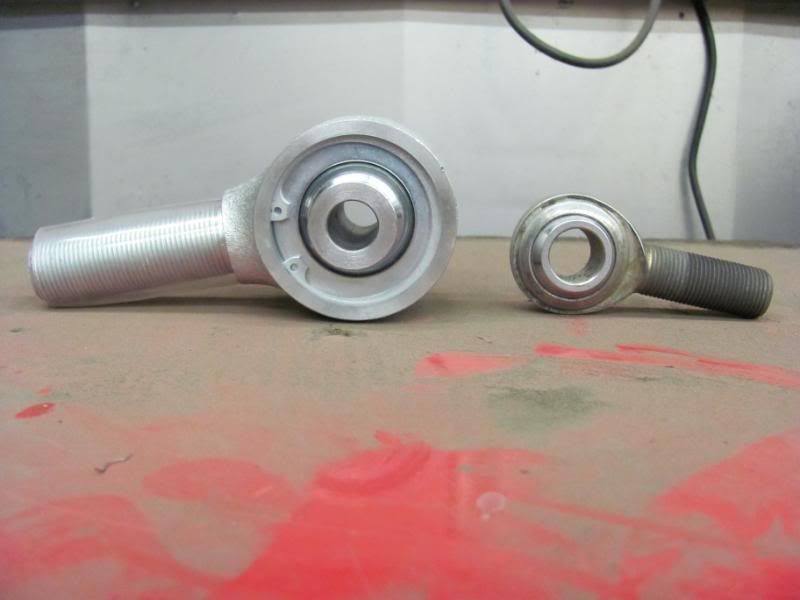 Yeah, overkill, but it's my style

So now I just need to get some LH and RH 1" jam nuts, about 30' of 1.25" .120 DOM tubing, some long travel rear coilovers, and I can get the axle mounted to the car. Then I will need to modify the Isuzu driveline, build my 4.11 AWD D/R trans, and re-build the front half of my lift to incorporate a new front suspension using modified VW Superbeetle struts and new custom lower control arms, and more lift. I will also be building a sort of sub frame to connect the front lift to the rear mounting points on the body, for the 4 link to bolt to. The Superbeetle struts will give me an extra 2-4" of suspension travel in the front, IIRC. Also will be dropping in a Hi-Po EA81 that I am getting in trade for a Hatch (I hope

)
With all this, The Beast should be *almost* as capable as a stock/slightly lifted 1990's Toyota pick up with IFS. I might have a gear shop make me a custom set of 3:1 Low range gears, and modify the body of the trans to acomodate these, but not any time soon

More updates as parts are acquired!
-Bill
Edited by The Beast I Drive, 13 May 2010 - 12:52 AM.