Yes, I have used the search function:grin: After tearing down about 3 cores I finally selected a candidate to freshen up. EA81 solid lifter block, here are some details. Cylinders honed and block halves power-washed, crank and rods checked, new STD bearings, (crank polished) NOS EA71 1600 pistons and pins, Hastings Rings, Delta 252 solid lifter cam grind (they did the lifters too), GD's SPFI conversion with port matched intake manifold, new SOA oil pump, and Jerry Demoss ported heads with 3 angle grind .020 off of each.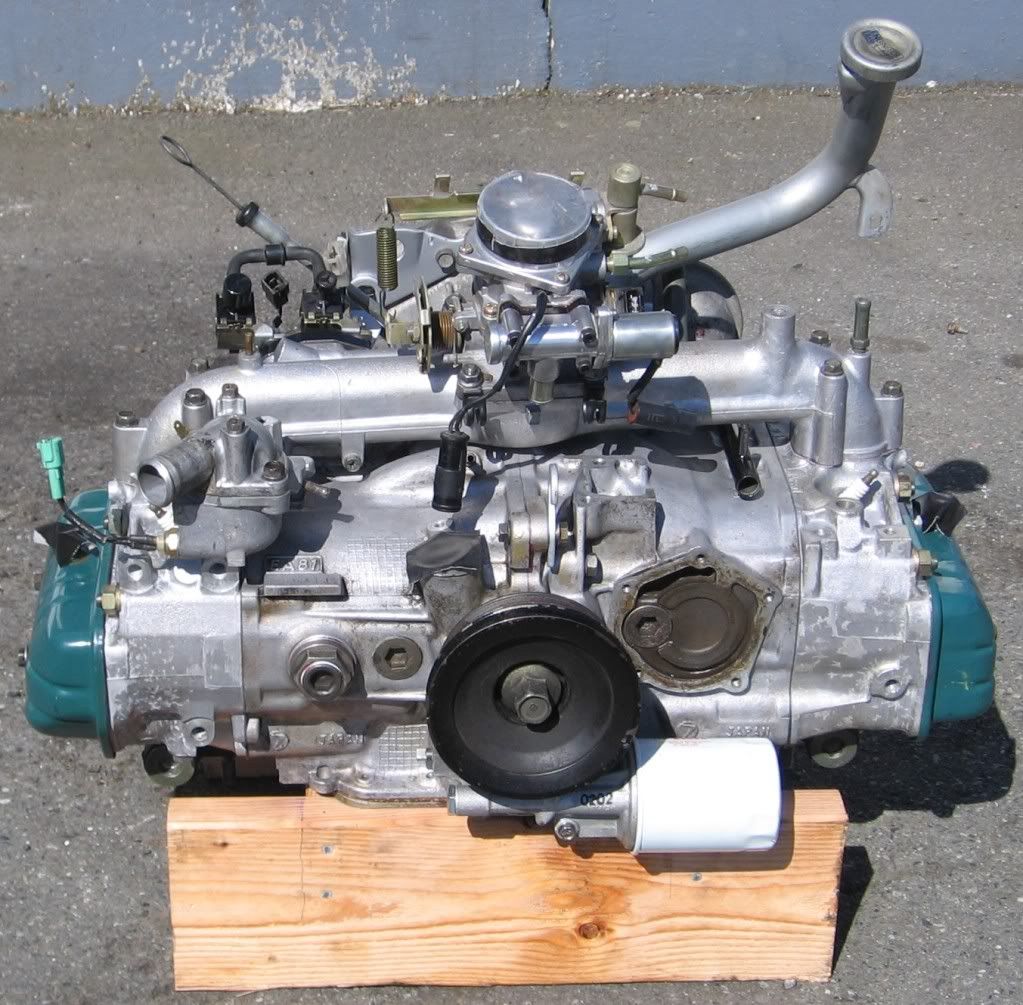 It's in, runs GREAT and makes lots more power than the old stock EA81. My only concern is the amount of what sounds like valve train noise compared to the old tired solid lifter engine that came out. I have double checked that the rocker assemblies are on the correct sides and that aluminum push rods were used and triple checked the clearance (Delta said I can run .006/.008) and it's still pretty noisy.
Looking through my spare parts it looks as if there might be 2 different length aluminum push rods - 1 knurled stripe versus 2 stripes
[EDIT] Found in the FSM, I bet I used the shorter ones. Will swap them and re-adjust

I checked and I did have the correct length push rods installed. I guess I must not be used to a solid lifter engine without 200k worth of sludge inside for sound insulation:grin:
GD - Note the IAC spacer I made and the EGR block off plate where the dummy EGR/Purge solenoids are mounted
BTW Xoomer this is the core out of your old Brat. The one I traded you the canopy for!
Thanks for any thoughts
Edited by Crazyeights, 22 May 2010 - 12:37 PM.
Push Rod Length