My EA81 wagon is already lifted and although it works my steering shaft isn't the greatest. I'm going to be replacing the current lift with SJR's 4" kit so I went to P-A-P and started collecting ideas for making a better steering shaft. Here are some pics. Since I don't weld I'll have to try and be ready with the best option for someone who can.
These are out of a 92 and 93 Legacy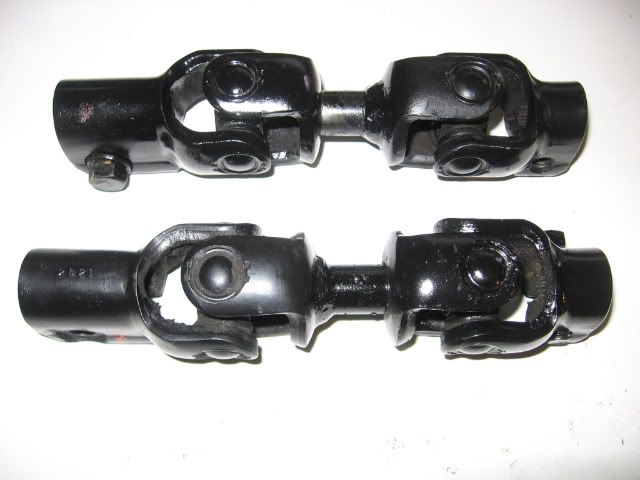 The top one in this pic is from a 98 forester
The bottom one is adjustable and came out of an 86 GL 4WD Wagon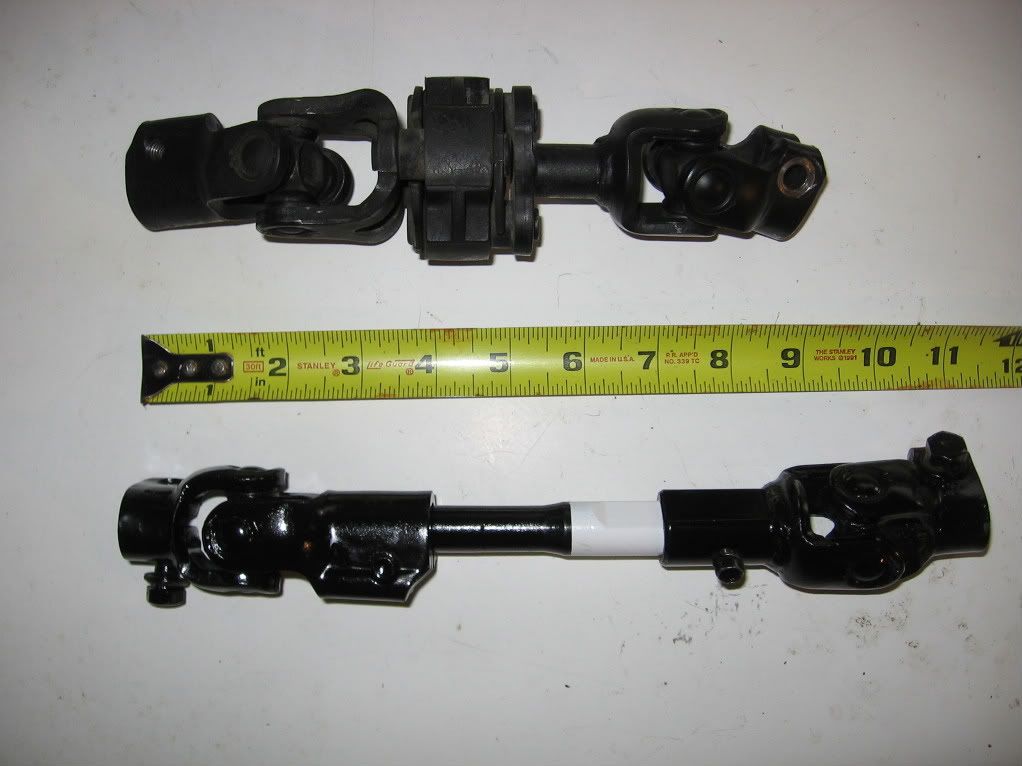 These are the top two cut differently, one so you can cut a pipe to length slide it over the stubs and weld it. The other the 5/8 steel rod can be cut to length, fit in the holes and welded.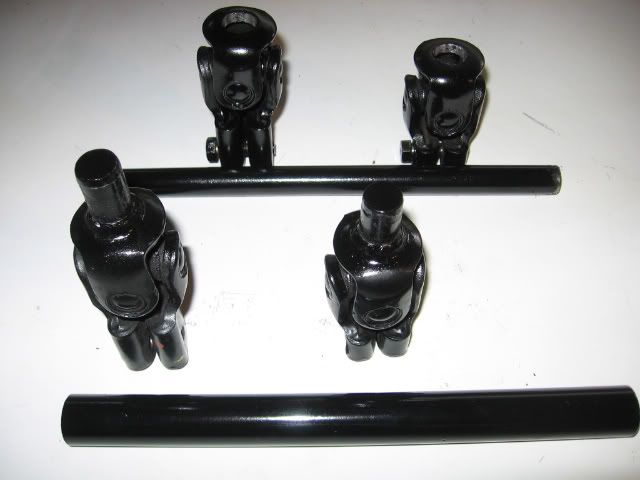 This one shows them all together. The white painted section on the one can be cut to length and welded. I'll probably end up using that one. It was the hardest to find.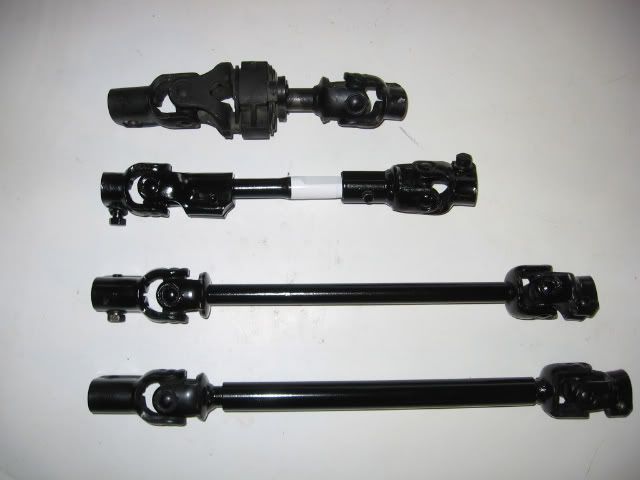 Edited by Crazyeights, 03 October 2010 - 07:06 PM.