Hello all,
My name is Darrek and this week I purchased a 1986 Subaru GL with 235,000 miles. It came with many goodies like 4WD, 5 on the floor, power steering, power locks, power windows, AC (not working), and carbeurated 1.8L engine. It seems the entire exhaust is rusting apart, and it sounds like an old truck, but I love it!
I bought this car as a winter driver, since winter tires for my RX8 would cost more than buying this car. I picked it up for $550.00.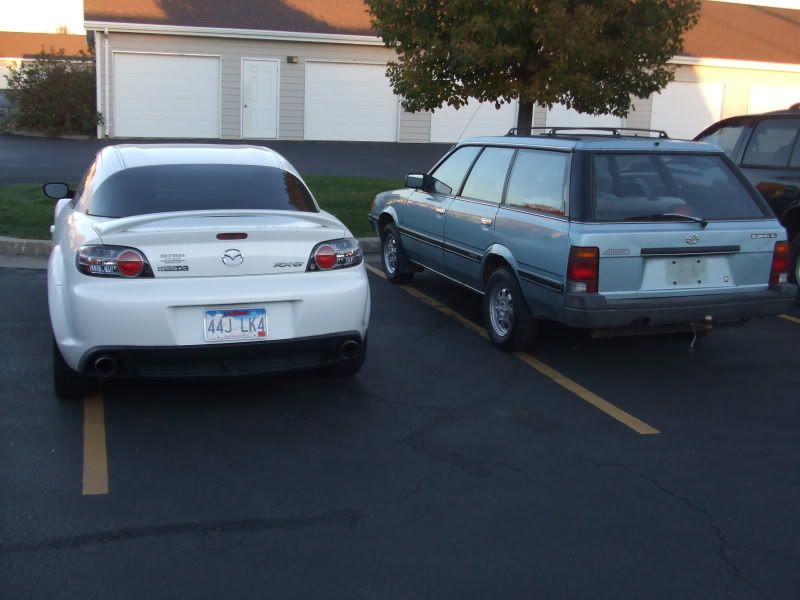 Let me know what you think! I would ask about what type of exhaust to do, but would rather search the forum than get flamed.
-Darrek