Well, now that I have had this wagon for about two weeks, I really have to dig in and make it more... me. So yesterday I finally received the head unit mounting bracket, and I could mount my head unit without using any zip-ties (besides on wiring)!
Before: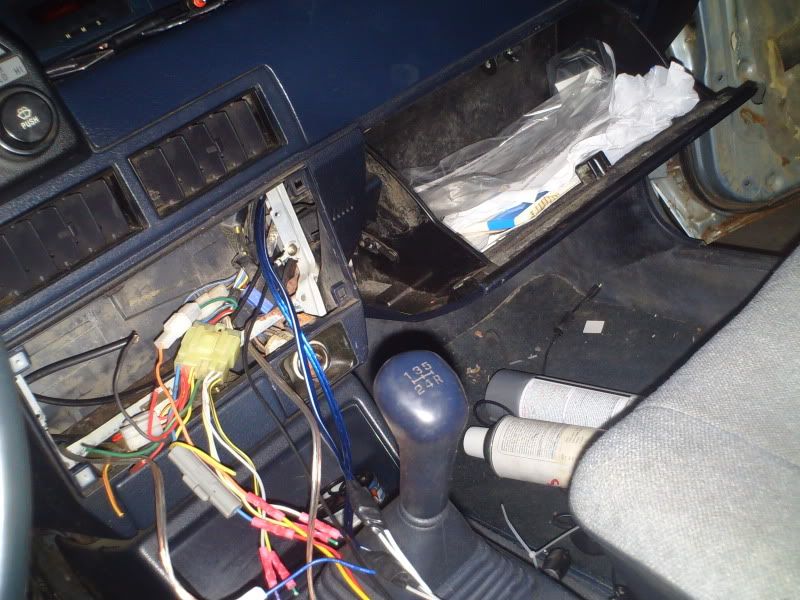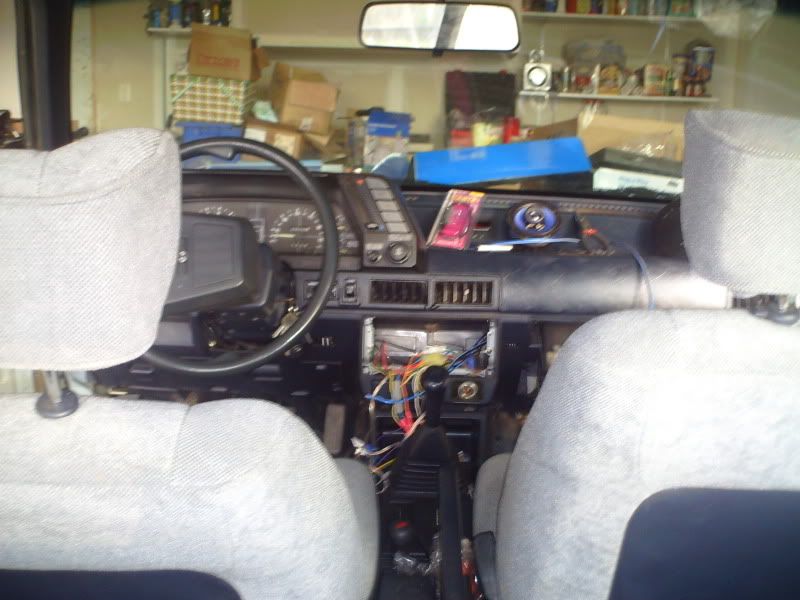 I am going to mount the 4" speakers I got on the dash, will make a fiberglass enclosure to fit them nicely in that crevice. Maybe in the enclosure I can include a cup holder for myself, as this car has ZERO cup holders, what the heck?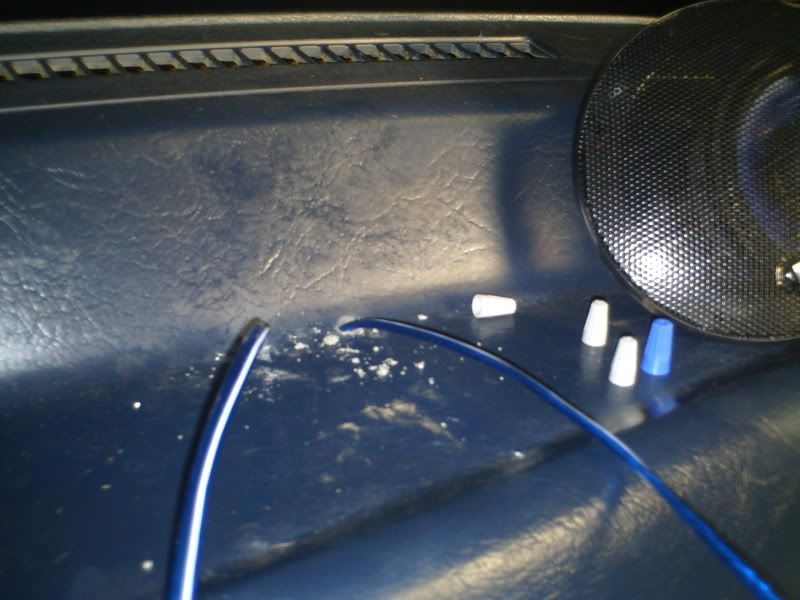 Done with Head Unit (besides antenna adapter. can anybody enlighten me how to attach an antenna plug to the bare wire I had to cut off of the OEM radio?):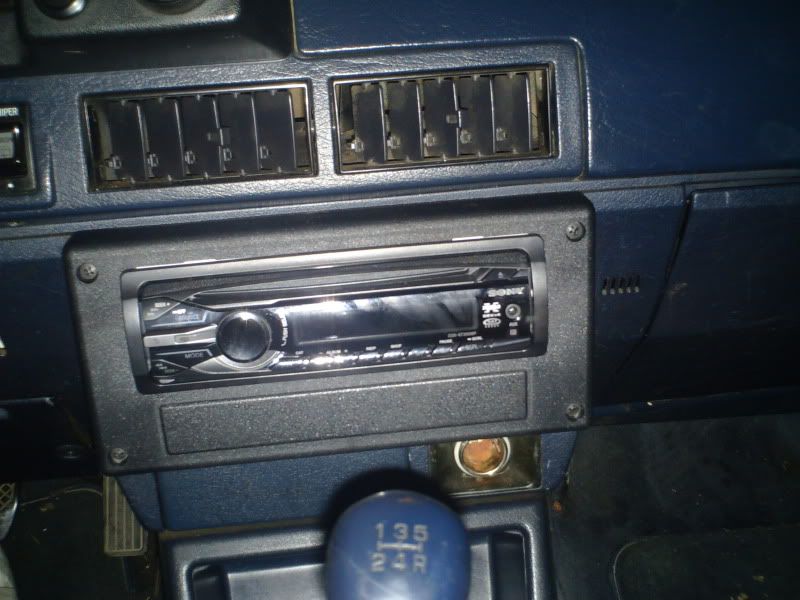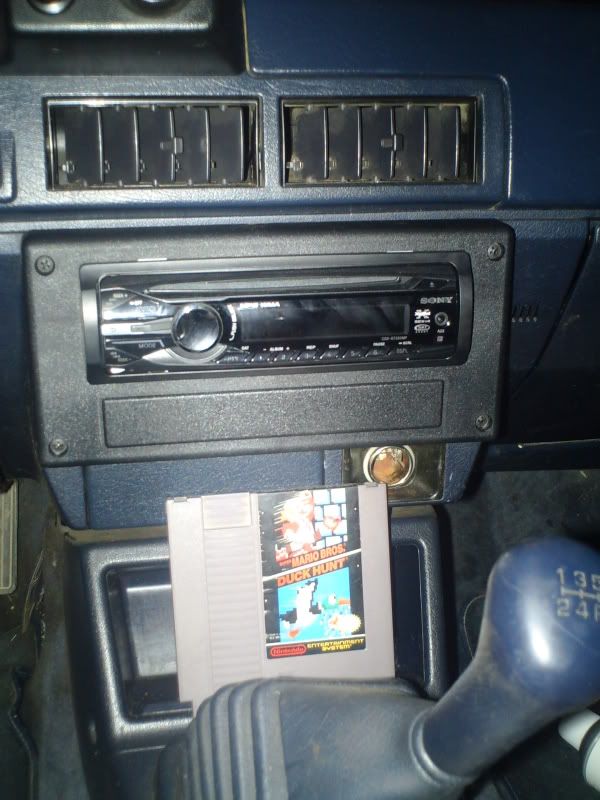 I also found a really cheap (hopefully not describing the quality) LCD monitor, specifically designed for cars and video games, which I will use with an NES in the car. Came with a 9 inch screen, 300W power inverter, speakers, and has composite input, and also USB/Memory Card input. I got it for $75 bucks at Walmart on clearance! ( PS this is not in its final location. Everything will be cleaned up nicely. It was getting late, and I just wanted to test it out. )
I am going to attempt to find a cheapo NES (don't want to ruin mine) and mod it so the cartridge goes in that spare hole under the head unit. I think that would be tight.
Let me know what you think so far! More pics coming soon.
Edited by mulletsquirrel, 25 October 2010 - 10:57 PM.