Feels nice to be making updates on a regular basis. I got a lot done on this today. I pulled the old ms harness out of the brat, to make way for the EJ harness. I still need to put the stock carbbed harness back in, but that will happen soon enough. I took an intake off a spare 2.2 so i have an engine harness now, and also a non EGR intake. I disassembled that so i can clean it up, and paint it this week. I also took a tone of wiring out of the harness. I found that I can put the ecu in a similar location to the stock legacy one. The ecu case fits nicely on the passenger side floor, you loose a little foot room, but I don't sit on that side of the car
Getting there. Probably 90% done with it.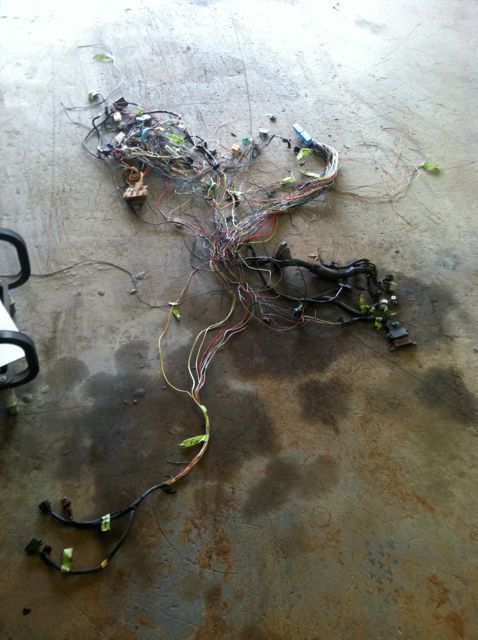 The pile of wire I have removed.
The bay stripped of standalone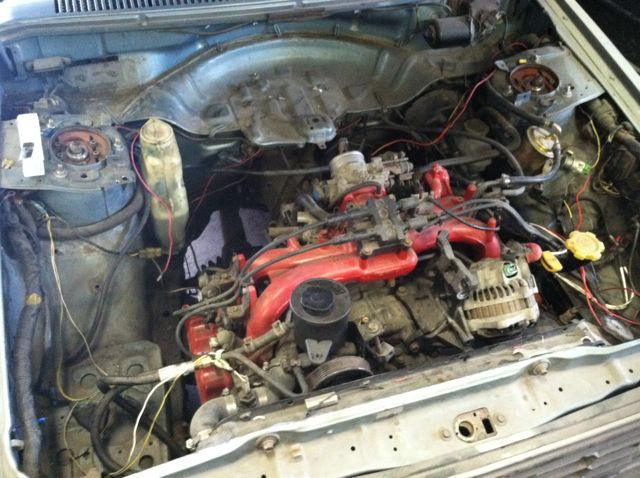 The new intake.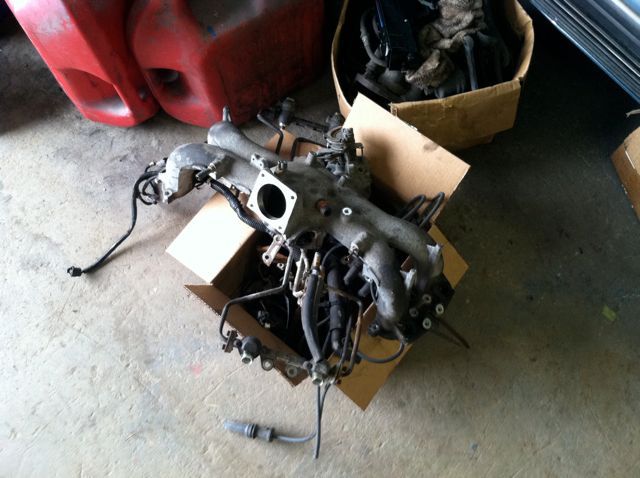 Passenger side foot well