I bought my baby. My first car was a suby hatch, my first TRUCK was a 68 chevy... Long story short, drunk heifer hit my PARKED truck at about 50mph and totaled it. This was years ago. now I am happy to say I have found a 67, killed it, and drug it home. now to skin it and make it do stuff lol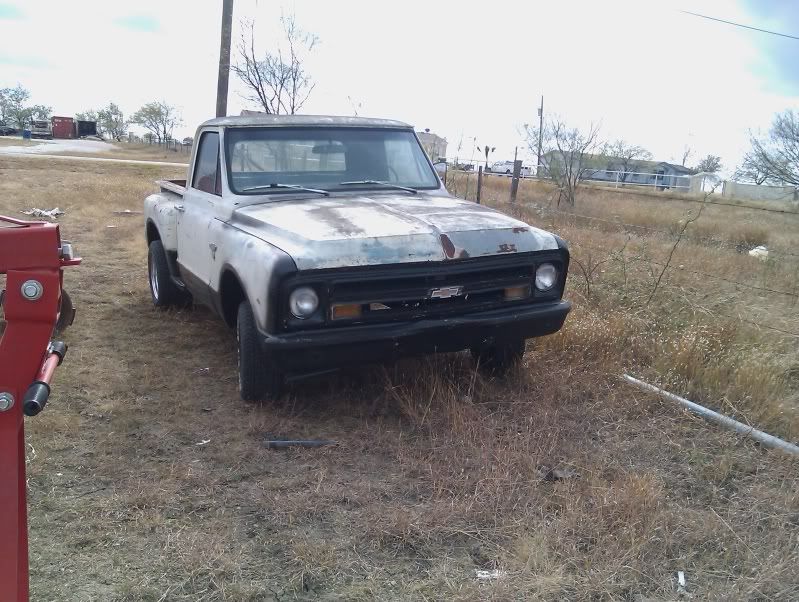 Crap I have bought already to work with this bugger.
Vortec 350 tbi - bad crank (harmonic balancer end broken) - to be converted to 383, and TPI. Have crank and bearings etc. and 8 pin hei small cap
700r4 trans, new transstar torque converter
set of nameless headers
guages
Megasquirt MS-II engine management. already assembled it this weekend, building harness throughout the week
CRAP I NEED
TPI intake, runners, plenum and injectors, also would like the coolant pipes too
driveshaft... poo...
67 chevy bulkhead harness (engine side)
brakes. (yes all of them...)