So a few days ago I went over to the leading Mom/Pop autobody shop and get an idea on what it would cost to have my two Fenders and Hood stripped down and refinished with the Factory #947 Mica Ruby Pearl. They said about $500, so Today I went and dropped off my panels and they are in the shop as we speak. The reason for getting this refinished is, for the past 5 years I have been living with a Hood thats been pealing and flaking, and the new Fenders I have repainted twice with Automotive grade paint/primer were starting to flake and rust. So I said enough of that, I am gonna put a stop to that NOW! After I get the Fenders and Hood back sometime this week, I am going to coat the back of the panels with POR-15 to seal it up.
Anyway, since I removed the Fenders, Bumper and Hood, I figured what a better time to take care of everything else in this area and then move my way back. I have already sealed up and POR-15'd the rockers and underside of the car, now its all body work. I am also replacing any bolts I take out with Metric Stainless bolts.
Now on to pictures.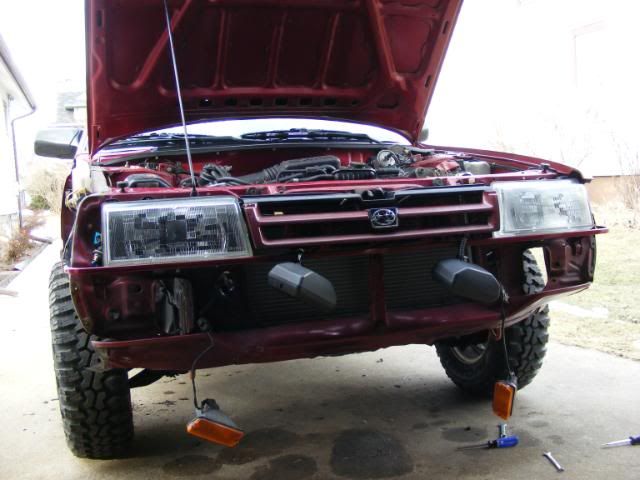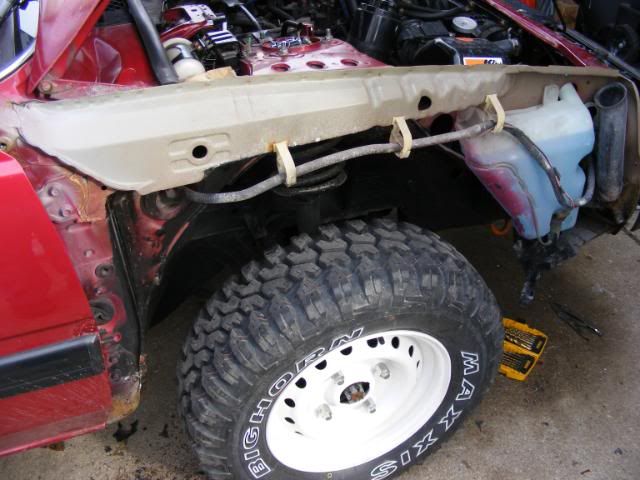 I am going to weld in some patches to takke care of this and then just slather it with POR-15 and make sure its sealed.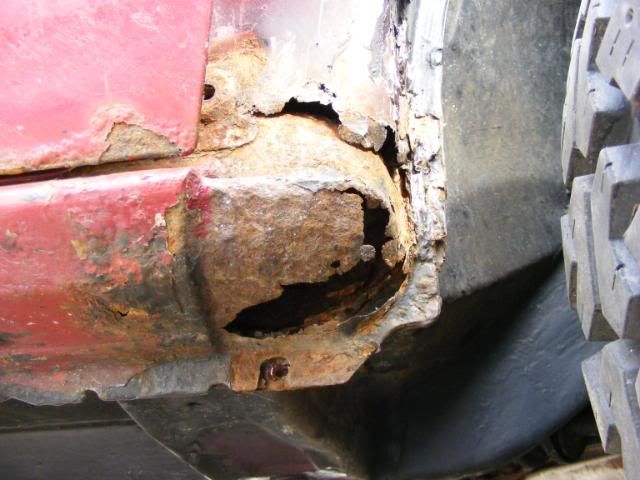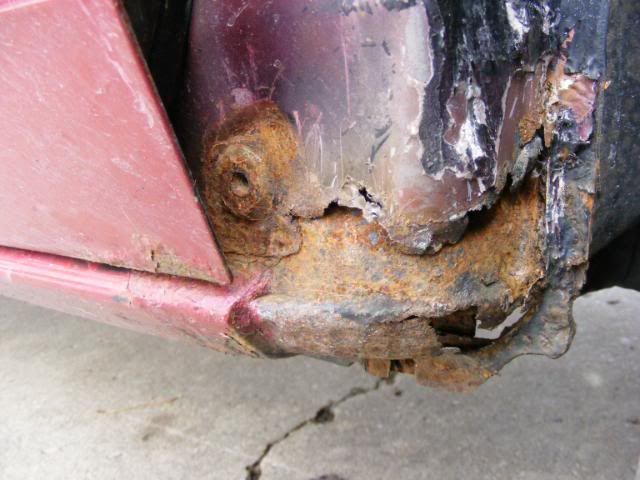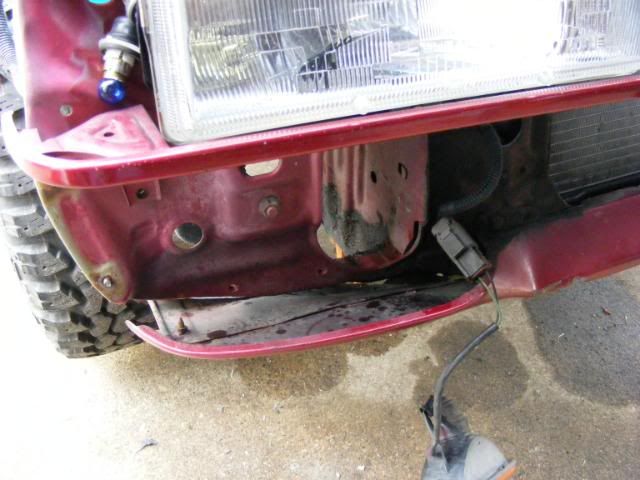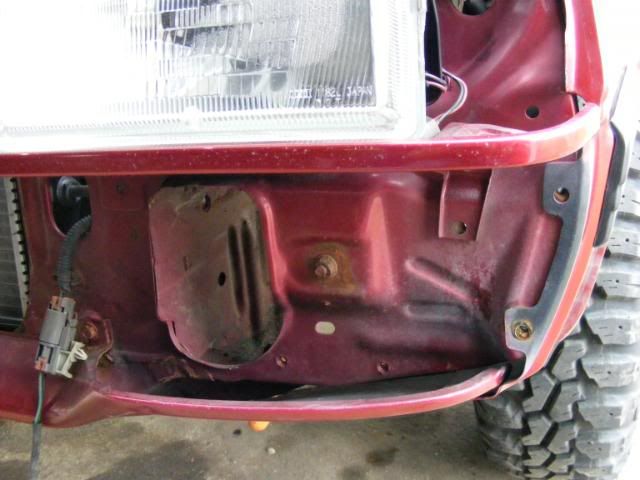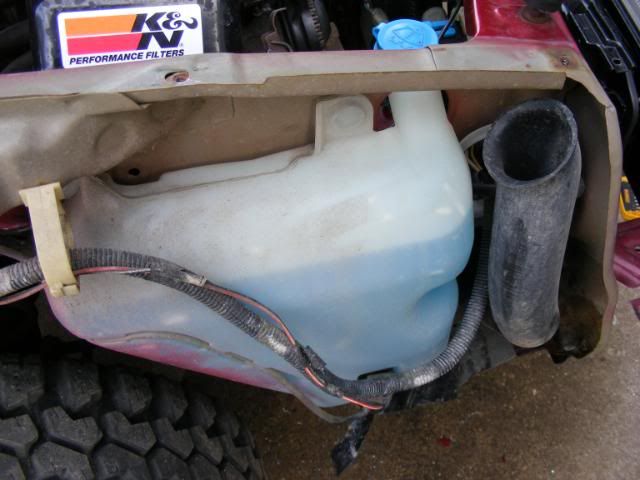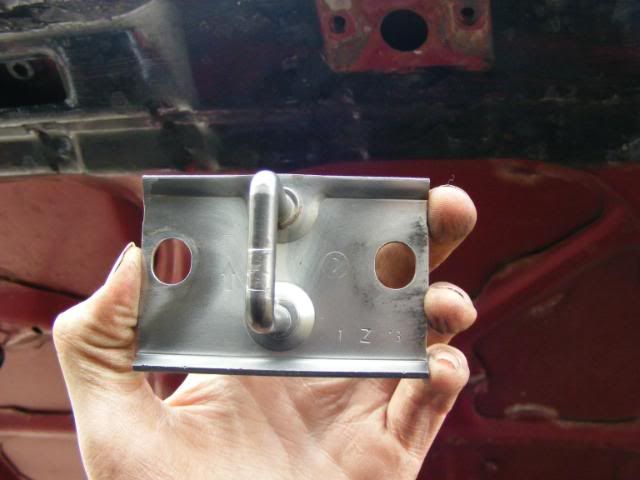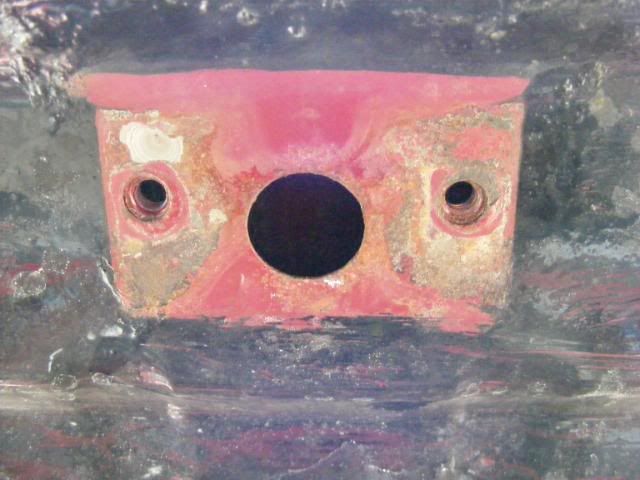 I also need to get a new front valence that isn't rotted, the sides of mine where the fender bolts to are just gone, I remade then with sheet metal and bondo, but I don't want to fix it like that again. So if anyone can send my a non rotted out valence PM me and let me know the charge.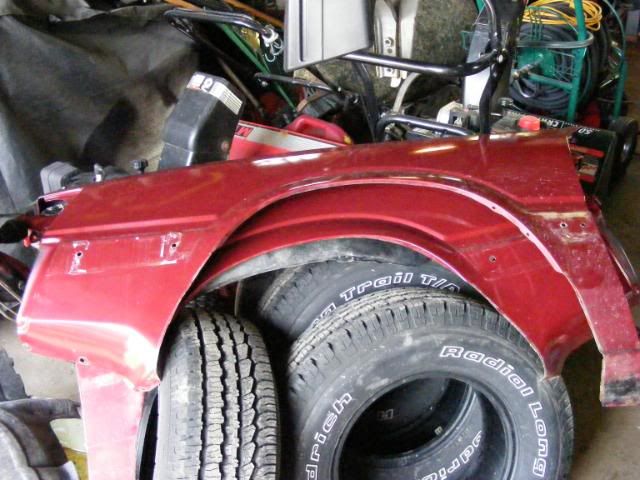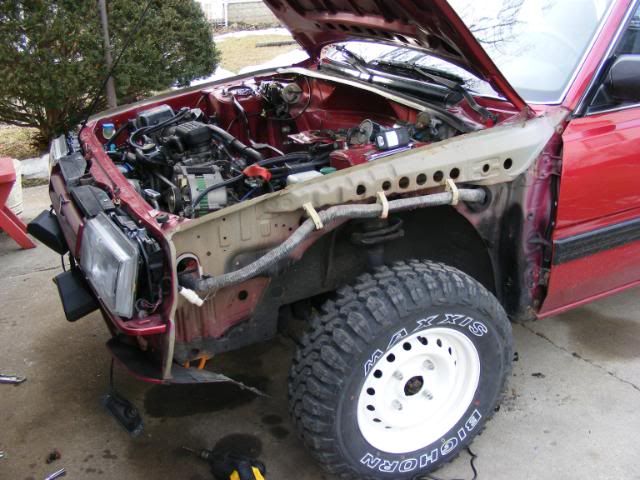 This side isn't as bad, I might be able to just wire wheel it and seal it up with POR-15 since there aren't any holes.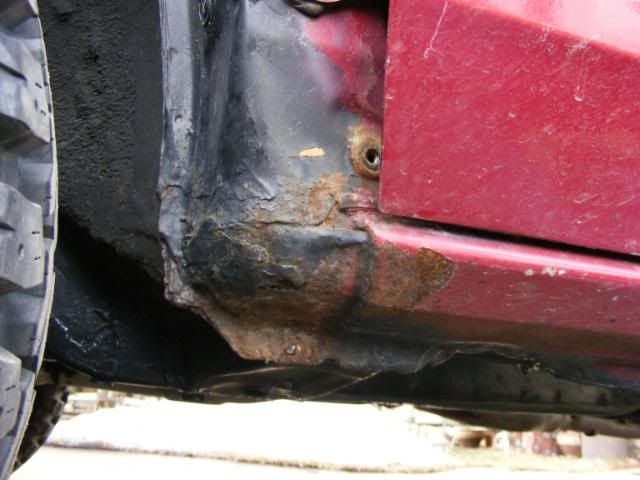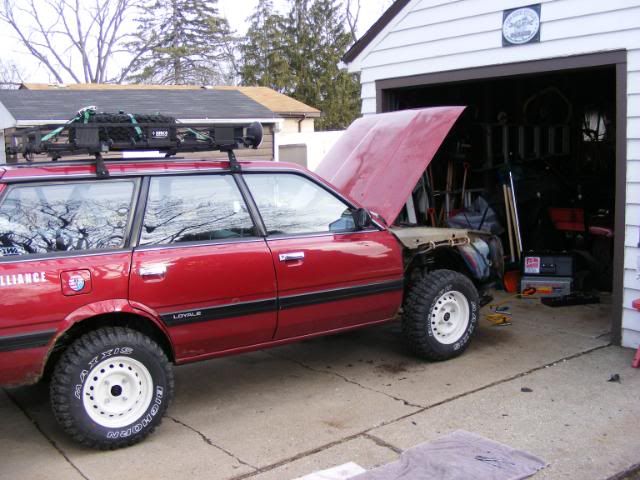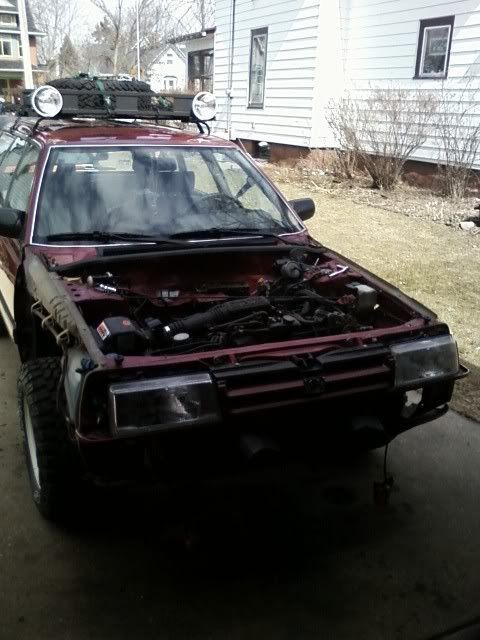 Here are some of the things I changed out with Stainless bolts.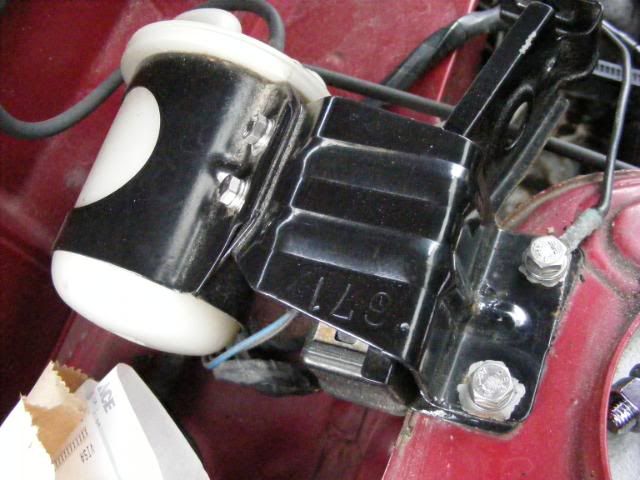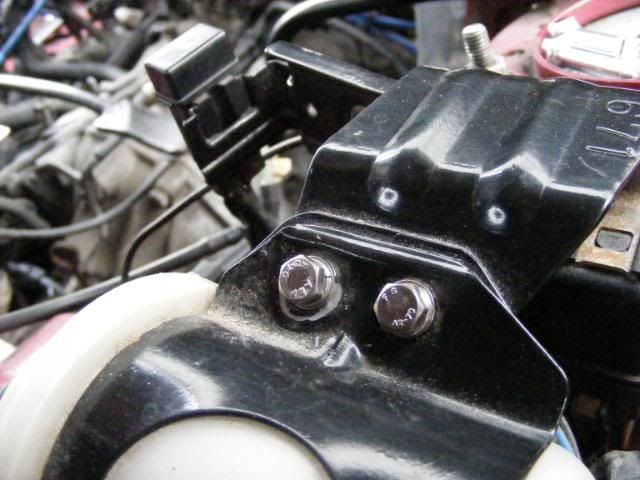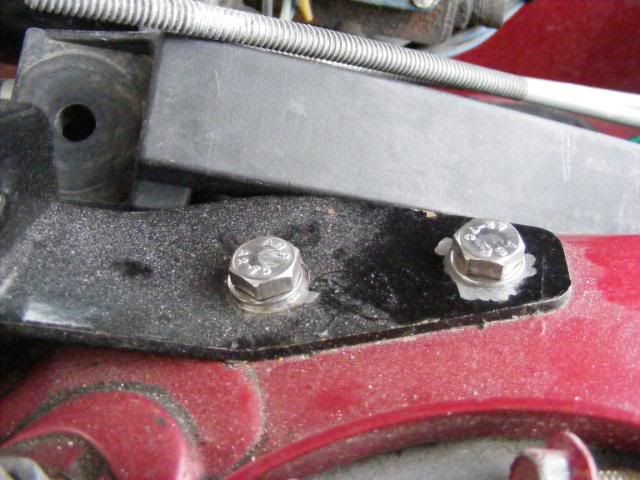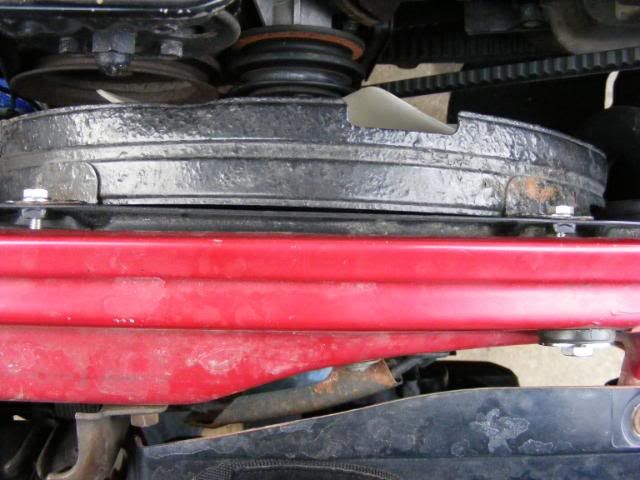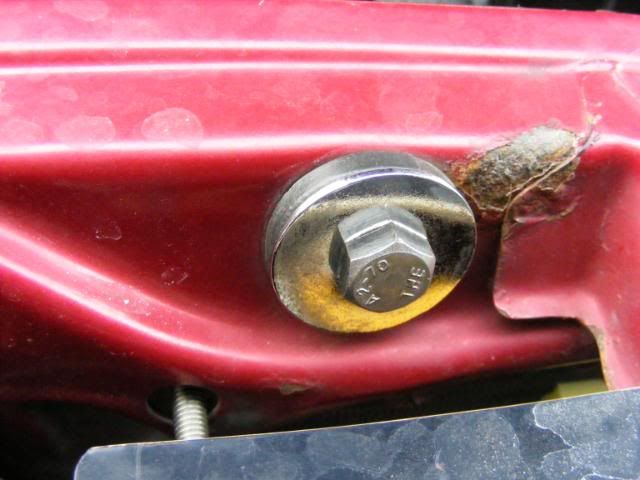 I am also removing some parts and going the Electrolosis route with them, I have done the Evap Canister bracket so far and it worked out well. I am now doing my Skid plate.
Stay tuned for updates, and it you have followed the Trashwagon/Safariwagon 2 thread, you know there will be updates!
-Tom
Edited by TheLoyale, 15 March 2011 - 10:38 PM.