I got some KYB front struts, p/n 234028, listed as compatible with the 81 Brat. Below is a pic comparing the subaru strut with the KYB. As you can see, the KYB doesn't extend nearly as much as the OEM. Is anyone runnign these on a Brat, and will this extension difference cause bad juju?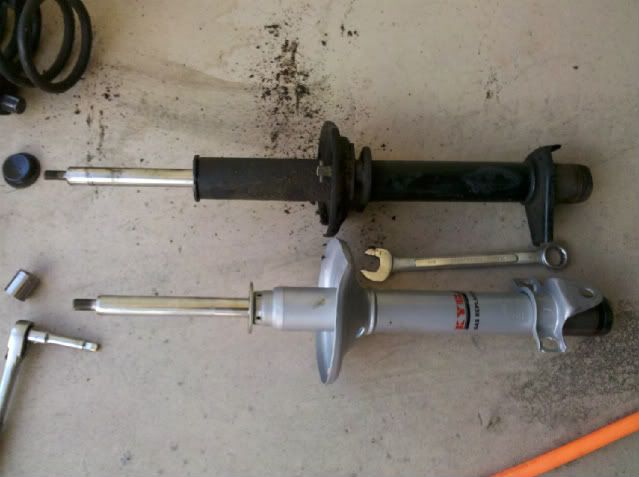 edit: also noticed that the spring perch is wider than stock, so the stock spring won't even fit.
Edited by Lachlan, 09 July 2011 - 05:14 PM.