Here it is. After looking for a while for the right deal to come along, I found one and feel it was fair enough.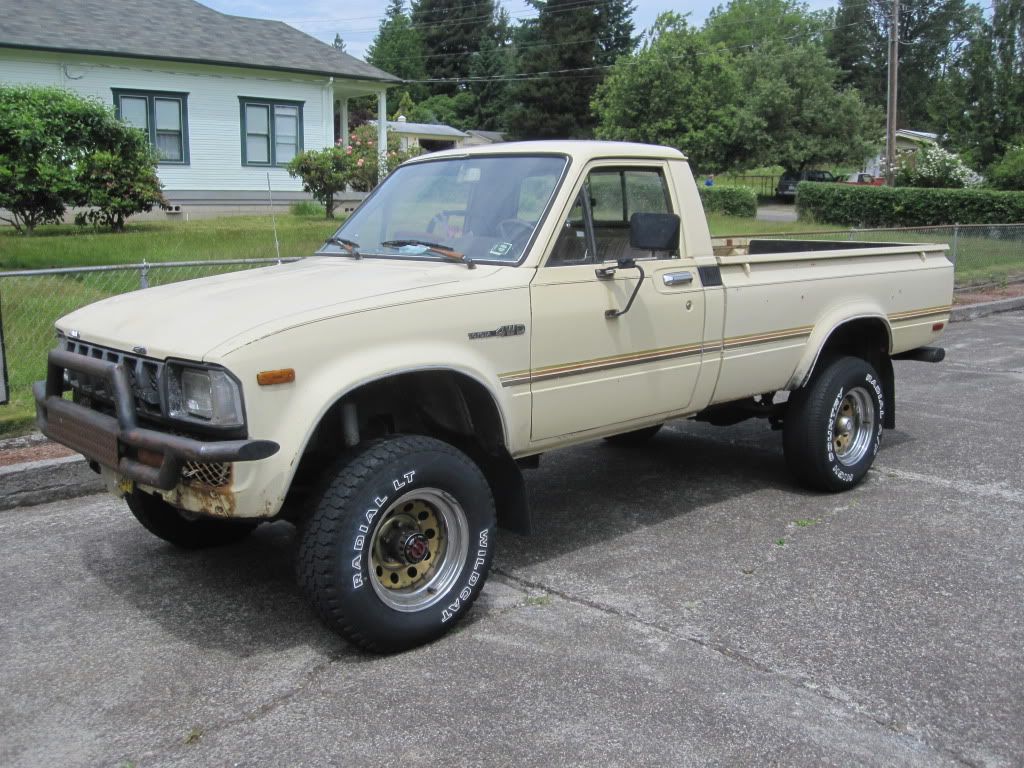 1983 long bed, unmolested, not abused, very straight, I'm the 3rd owner, 201,000 miles, 5 spd, 22r, 100% stock (besides NWOR front springs), runs like a top, been towed for a good portion of its life (allegedly), came with a canopy, and I like it!

My plans are....
Clean it real good/repaint some things like the bumpers/grill and stuff. Eventually maybe paint the whole thing the same color, but shiny!
Tri-Y Header/2.25 exhaust (gonna keep this one quiet, I'm tired of the droney roar...)
38 Outlaw weber (maybe, the thing runs so damn good I don't really wanna mess with it!?)
3" lift
Different Wheels
32-34" tires
Different mirrors
Add powa steering
Hi-steer (at some point)
Maybe bob the bed, although the long bed is pretty nice! Just hauled some couches... With the tail gate closed! And I like motorcycles as well so we'll see....
Lemme know what you think! Input and knowledge is welcome and appreciated.
Spencer
Edited by obk25xt, 12 July 2011 - 09:28 PM.