this is a ej25dohc but im using a 1990 ej22 loom and ecu
ok so im almost done with my wiring, but need a little help..
from the ecu plugs im guessing i can completely remove are;
-atmo sensor
-state id (for cali i guess)
-park switch
-the 2 air con wires
-neutral switch
these are all i have from the ecu that im not 100% sure about
which is the gearbox id pin and if im now running this engine in a manual what do i do with it? chop it/ground it?
i have 2 wires from sensors, 1 on the block the other 1 on the water cross over. which i have not attached, im guessing they need to be tapped in or are they just for gauges? they are the single pronged sensors see pic below VVV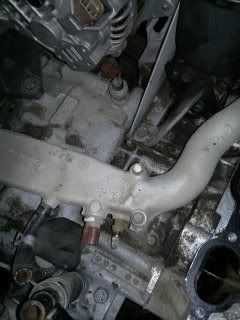 since im using ej22 wirng on this engine i had to pull the intake wiring off a car at upullit (wrecker) and because of this the IAC valve plug wiring was chopped off!!!!
so can some one with a ej22 tell me which colour goes to which pin in the IAC plug?
below are my ej22 loom side and the ej25 plug which is the same but the colours are not the same VVV
ej22 loom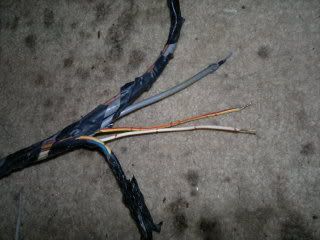 ej25 plug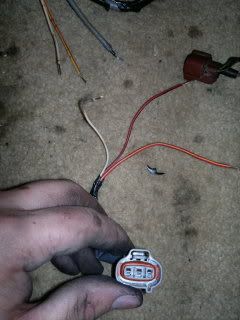 ok fuel pump relay...
thick yellow is constant power
thick black? does this run to the pump?
green comes form ecu
and at a guess thin yellow wire needs switched power, not constant?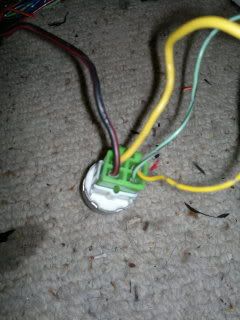 and last question (im sure there will be more)
powering, i have reread the ea2ej pdf and am still scratching my head.
i have done this conversion before but have not had the fuel pump working?
so what im thinking is....
the thick yellow wires to the ing'relay and back up power need constant power.
the black is a ground
the think yellows with red stripe supply power when the loom/ecu when the relay clicks over
and the light green wire is what makes it all happen? (this im not sure on) so this needs to be tied in with the "ON" position of my ing'switch in the car? VVV
i would like to atleast have spark before the weekend

thanks
Edited by shuffbag, 13 July 2011 - 04:57 AM.