I got a lot done last night family was away for most of the night. Pulled the motor tore into the sheet metal and bat tray.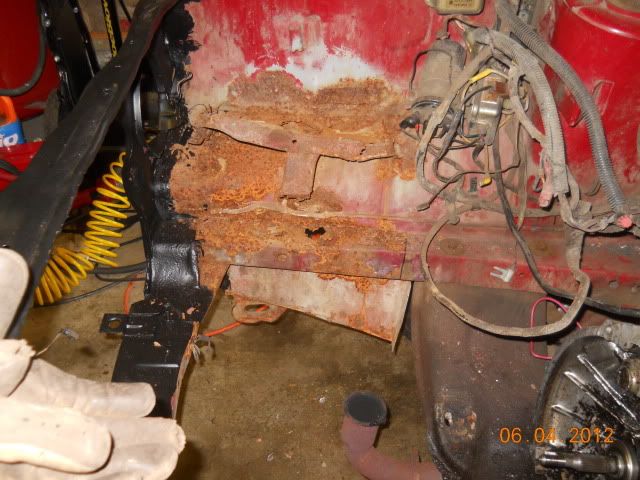 I was going to patch that spot up but it looked like it would be faster to cut out the whole thing and put new sheet metal in.
so I started to graft in 10GA metal I had to cut a lot out to get some solid metal.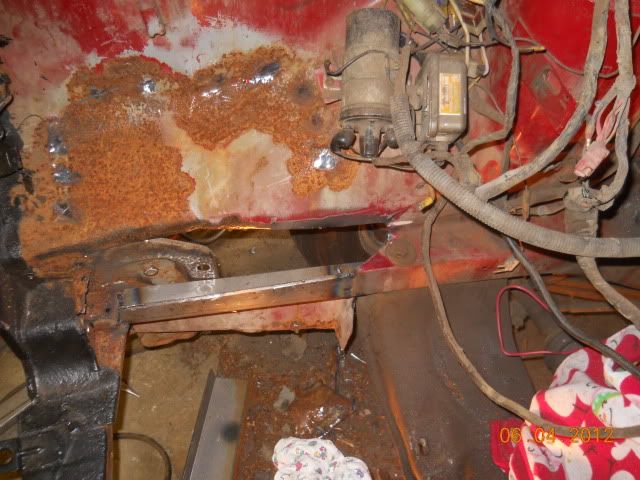 I am sure if the bat had not eaten away I would have not had to go through this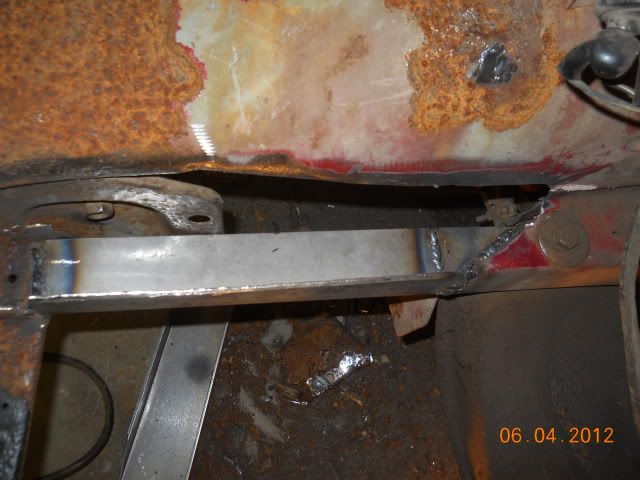 Cleaned and pained the inside. Once I get it all together I will paint another coat on the cap on the outside of the skin.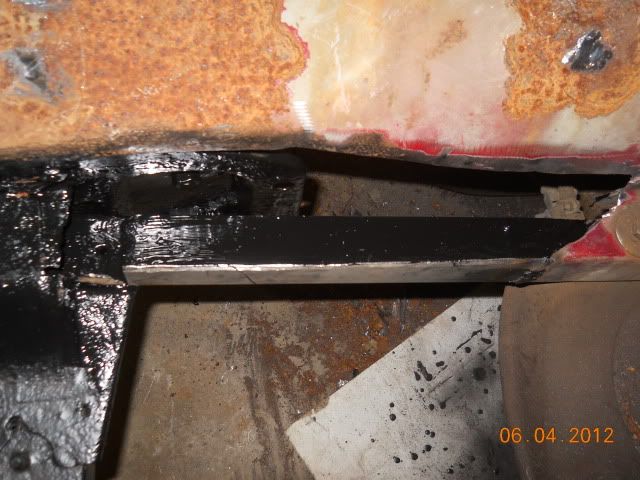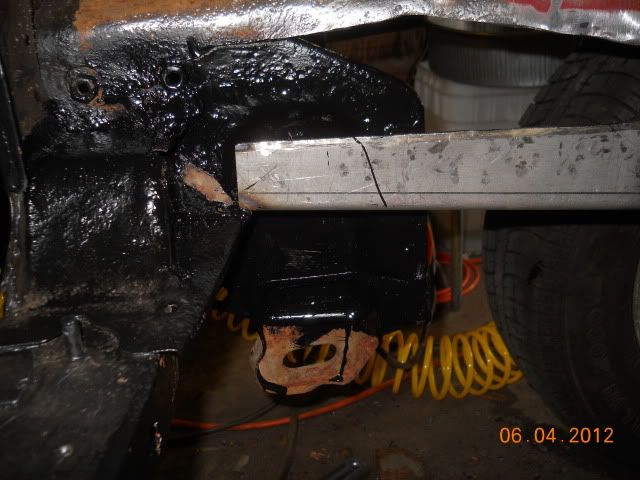 Hope to finish up this week and get the motor back in.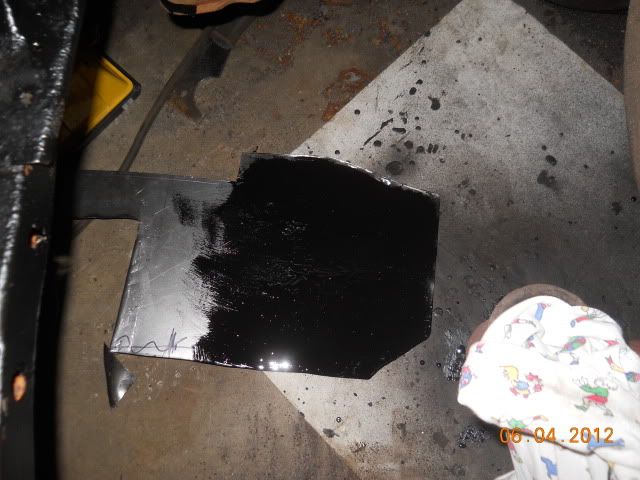 Who ever put the motor in put new clutch and throw out baring in.

So I won't have to do that.
Then again I got in some hot water last night for not hearing the phone ring.