So this weekend I was feeling guilty about this car, as it has been neglected for far to long. I got the car when I was 15 for parts for my brat, but after realizing that it had come from California, and had only been in the north east for a few years, I found the car to be too good to part out. My dad and I drove it around that first summer (working A/C and all!) and then it just kind of sat, and I haven't done anything with it. Being in the north east it has now developed rust, and some other issues. It needs paint (it's pealing from its formal west coast life) This weekend I have been replacing rocker panels and starting to cut out rust that has developed in the floor from sitting. I also have removed all the sound detaining, and found that the rear shock towers are 100% solid

My goals for the project are to lower it a bit, make some of my tube bumpers for it. I don't really like the stock FWD bumpers. New paint and some stripes. do up the interior a little. Black out all the chrome. I already purchased some wing mirrors they are on the way! Fix the rust, and leave it fwd with the stock engine. I like the Mpg's it gets and it runs amazingly well with only 178k on her, she's got tons left as is.
Here are the pics and progress so far!
When I first got it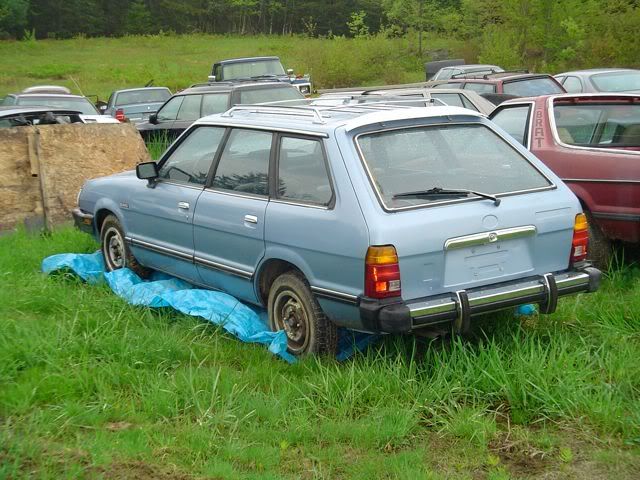 And after sitting in VT for a couple of years....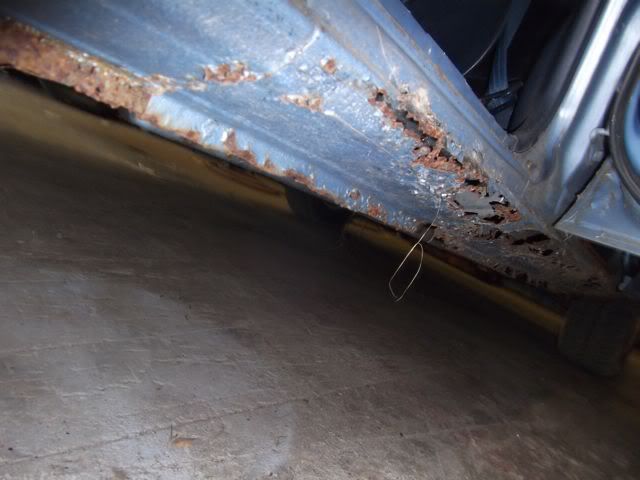 Really good rear shock towers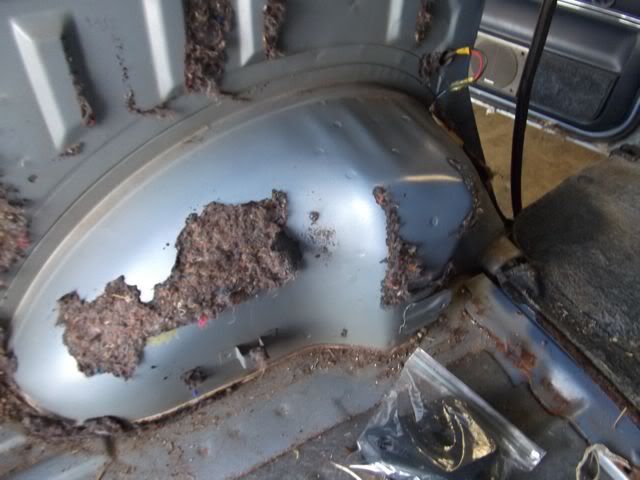 Cutting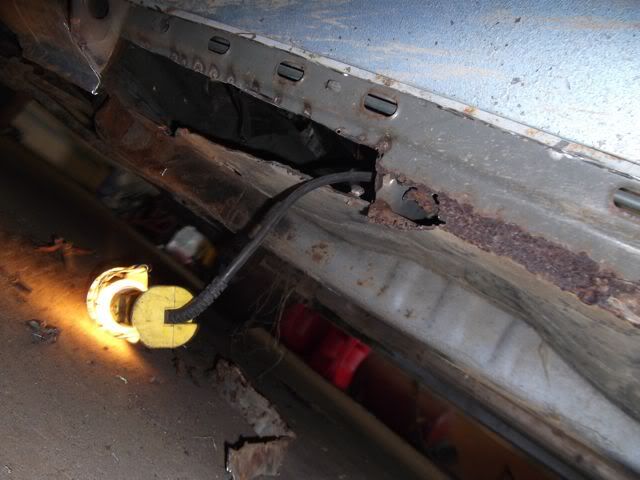 Welding/new rockers!!!!