I've had this BRAT for 6 years and only driven it 75 feet total in that time. The previous owner got it from a used car lot and it had a seized motor but less than 150k on the clock. That was the early 90s. He towed it to his place and proceeded to let it rest and keep company with a bunch of other Soobs. I got it in 2005 in trade for some parts. Bought a few parts wagons to add more parts to the collection and get a good motor and trans as the tow company for the dealership lunched the trans. Transplanted the motor and trans in 2007 then had life take over. Flash forward September 10 2011, I travel up to friends house where she has been sitting since before I bought her and tow her down to LA. I had lost the keys and the steering column was locked and someone was nice enough to cut off my CA Y-pipe, take my OEM tool bag and tools, jack and cut the new radiator hose I had put on

. Got the keys hose replaced, only to find the key doesn't turn far enough but did unlock it so that was good. Finally got her to fire up for the first time in like 5 years or so. She doesn't like to idle at first but after a while is good to go and the drivers side wheel bearing is toast too. Other wise she is good to drive.
Pics 2007-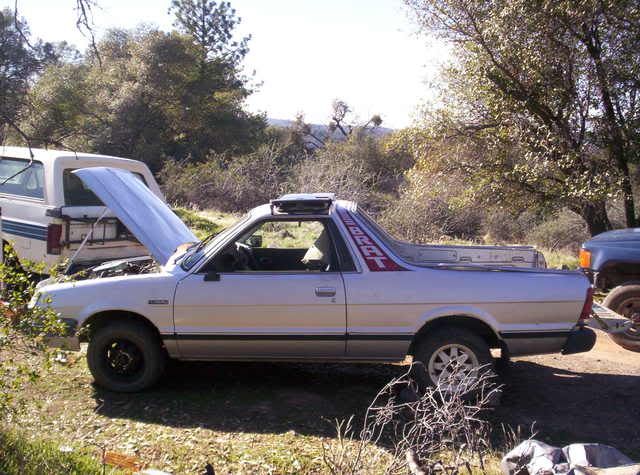 2011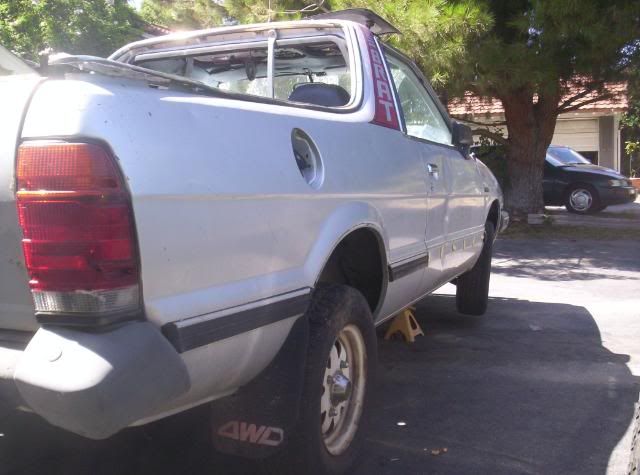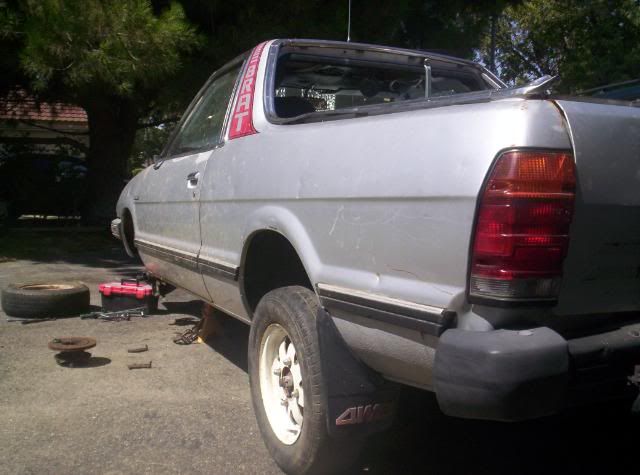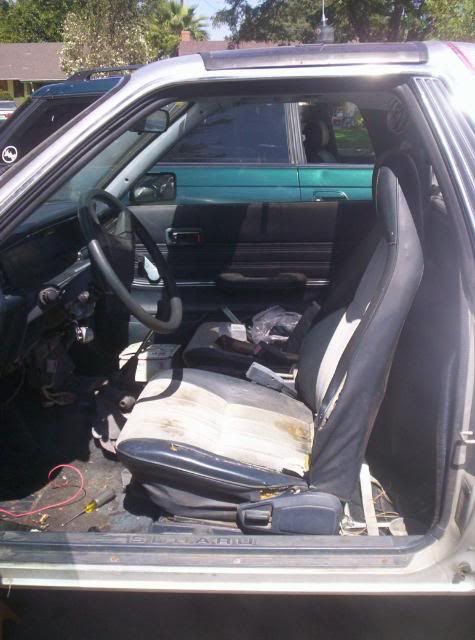 Not bad for sitting forever.
Plans include 4 inch lift, 27 inch tires, D/r 5spd, rear discs, Lincoln locked, and a built EA81 before going EJ
Edited by newsoobdude, 22 September 2011 - 02:51 PM.