A Couple of times per year, when I Change the old Engine Oil on my Subaru

"BumbleBeast" I First Pour a can of Engine Flush to the old oil and let the engine Idle for fifteen Minutes, 'till it reaches its Normal operating temperatures.

Then I Flush it out, and replace the old Oil Filter with a fresh one, and Pour "

Motul

" 20W~50 SAE SM Oil...

...and that couple of times per year I add a Can of Hydraulic Lifters' additive to the fresh oil.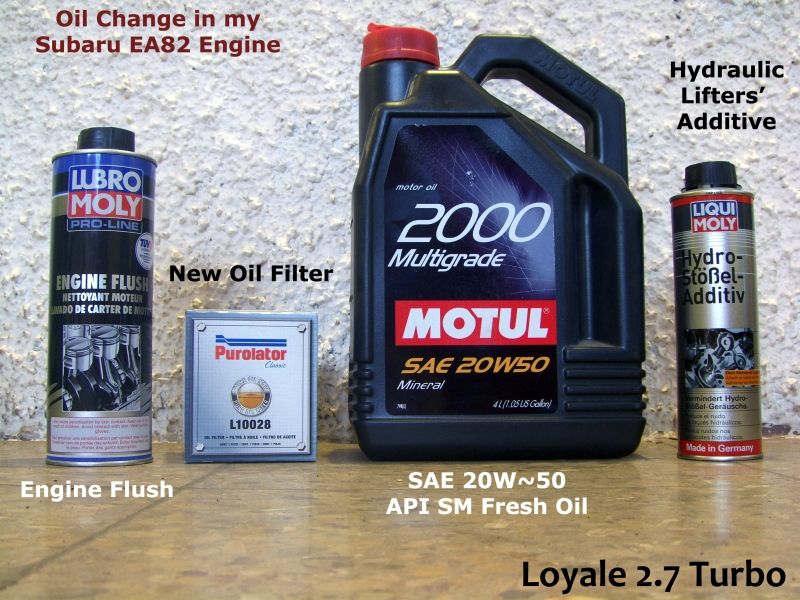 I did a Writeup with useful Info about Oils, for easy understanding which one fits better any car.

The Writeup is,

~►

Here
Kind Regards.