My Loyale 2.7 had a certain Front end Damage that Wrecked the Engine, as you can Read here:
http://www.ultimatesubaru.org/forum/showthread.php?t=117604
But Since my Dad Removed the engine and repaired the engine's Bay in order to obtain a New engine; I Started to Work in a Deep Body Restoration of it.
First of all, the Previous owner of this Wagon had a Short Garage, so the Rear part was sticking outside.
So the Rainy weather
had rusted parts of it that I had repaired in the Past.
But Now, I Decided to Remove all the Paint and everything else to expose the Metal Sheet.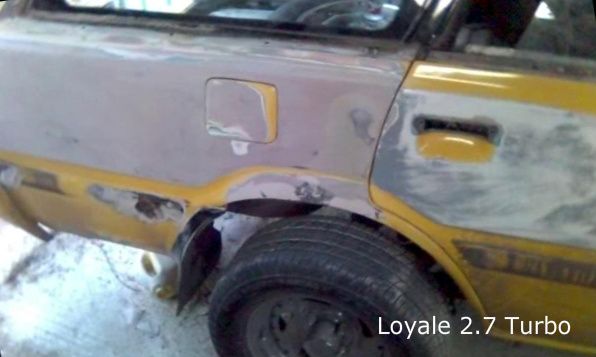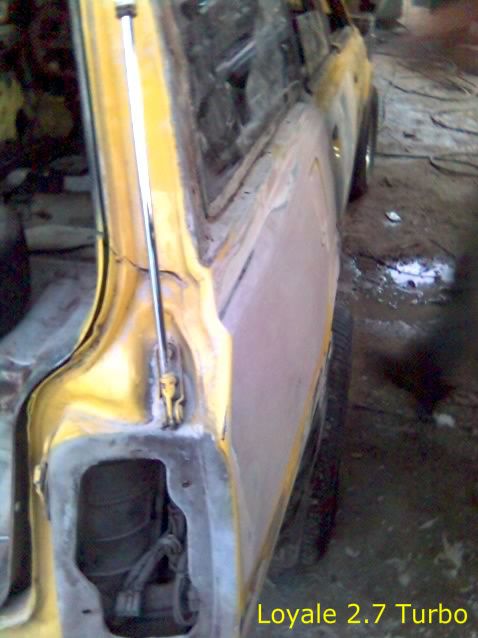 inside and outside, I removed Everything!
Surprise! ... I Discovered that the area around the Fuel Filler cap of the Car had a Minor Hit that Pushed one inch the Sheetmetal to the inside, and the Previous Owner, instead of Fixing that, covered the area with Bondo; and it was even Worse: There was Rust Hiding behind that!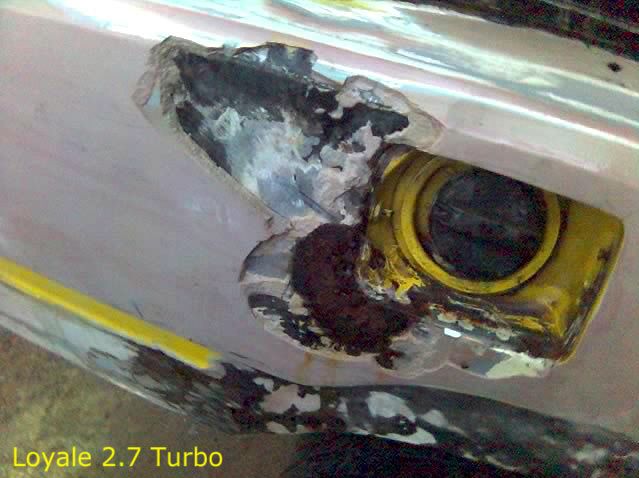 So I Used a Tool to Remove that Bondo:
Edited by subeman90, 22 February 2012 - 07:39 PM.