I own my Subaru "BumbleBeast" since new, in 1985, but this Writeup is Not regarding that wagon, This is regarding the other yellow wagon I had for short time, which originally was purchased as a "Parts Car" and then was turned onto my Subaru Loyale 2.7 Turbo Project.
It lasted some years, it was fun, but the turbo was never attempted to be installed, although I had the EA82T pistons on a shelf... the Overheating and other issues demotivated me; and now that 2.7 Wagon is Dead, was in a huge frontal crash, you can read the whole story in the Following web link:
~► http://www.ultimates...-my-27-project/
However, I did a restoration to the Body of that 2.7 Wagon, and here I will share the step by step procedures that I followed, plenty of detailed photos, that I hope might be useful for you.
---
First of all, the Previous owner of this Wagon had a Short Garage, so the Rear part was sticking outside, the caribbean rainy weather
in Honduras had rusted parts of it that I had repaired in the Past. But Now, I Decided to first, Remove all the Paint and everything else to expose the bare Metal Sheet.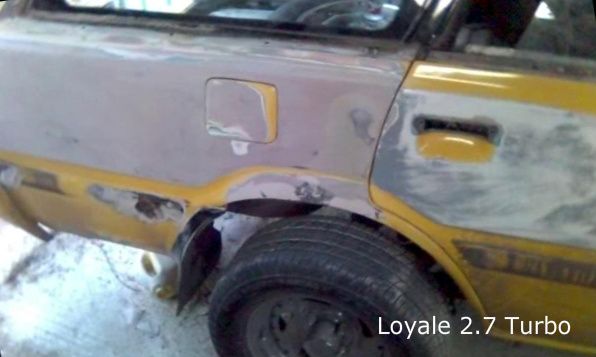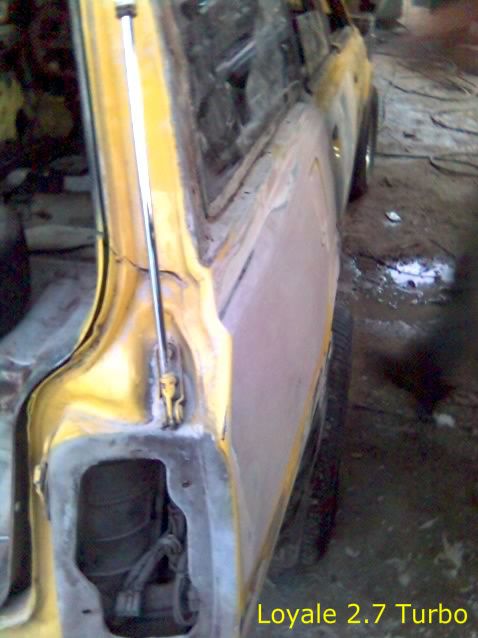 inside and outside, I removed Everything!
Surprise! ... I Discovered that the area around the Fuel Filler cap of the Car had a Minor Hit that Pushed one inch the Sheetmetal to the inside, and the Previous Owner, instead of Fixing that, covered the area with Bondo; and it was even Worse: There was Rust Hiding behind that!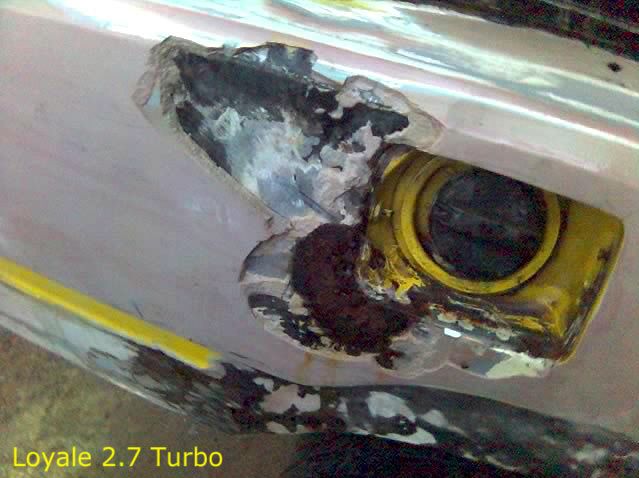 So I Used a Tool to Remove that Bondo:
Edited by Loyale 2.7 Turbo, 16 September 2015 - 09:48 PM.