I'm having trouble with a carby to an ea81 (hitachi). The sucker does NOT want to idle on it's own and sounds as though it wasn't getting enough fuel. I've checked the fuel filter, it's not clogged. The fuel pump is pumping like a champ, the jets are clean enough to eat with and the float is fine as well. The choke also appears to be functioning as it should. Now I'm looking at vacuum lines and they are all going where they go but I found a rogue port on the carb that doesn't seem to go anywhere (pictured)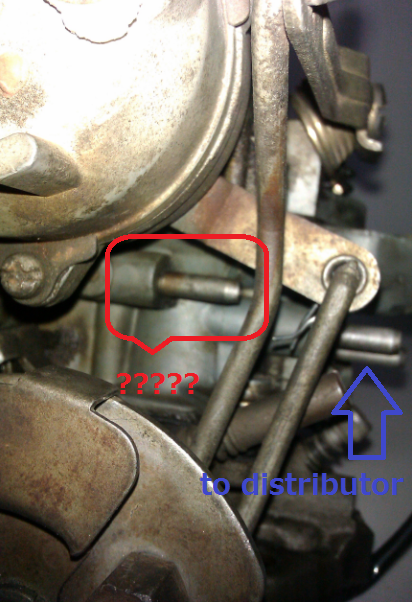 Does anyone know where this one goes? all the vacuum lines seem to be in use so I have no clue what to hook it up to. Can it be blocked off?
P.S. the timing and valves are also adjusted nicely and the motor has great throttle response when it's warmed up. it just wants to die if i allow it to drop below 1500 rpm.
Any help or .02 cents is greatly appreciated! Thanks in advance!