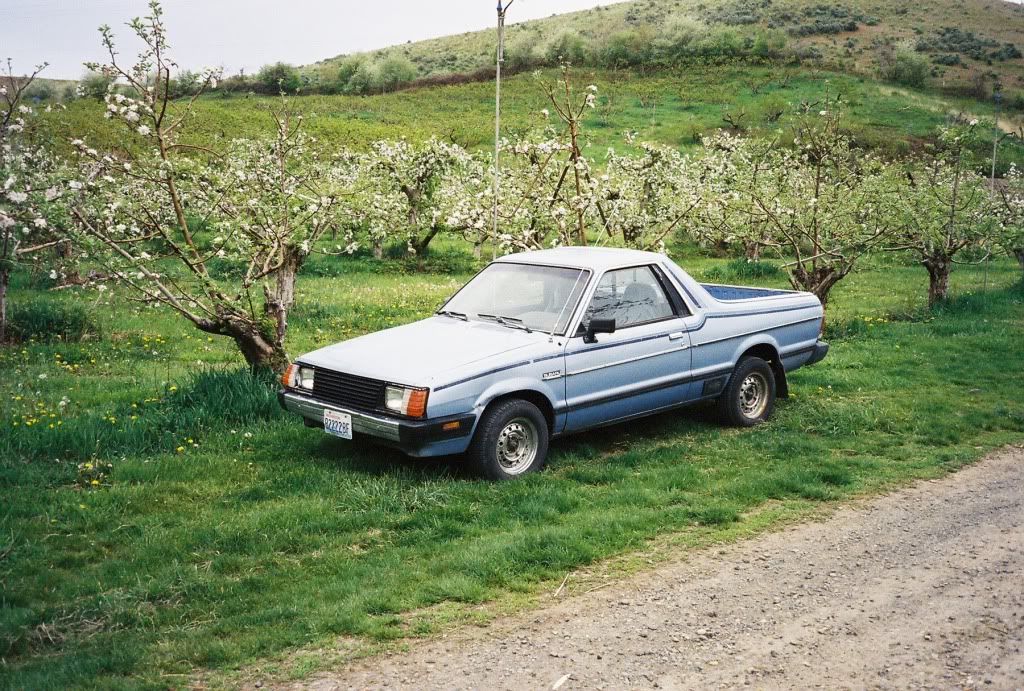 before...
Thie is my daily driver Brat, 82 DL single range completly stock except for the weber and a loud exhaust, had it for a few years and driven the hell out of it for not a lot of input,
I have been collecting parts for the required ugrades
- so around thanksgiving it was
time
i pulled it off the road - the oil was finnally leaking out of EVERY gasket, all 4 front axles boots were torn, tranny was jumping out of gear etc etc.
now it is back to running again with a few minor issues to sort out - exhaust and tranny mounts.
now it has
regasketed engine
complete tune up - plugs,wires, cap ,rotor etc
new OEM t'stat and intake gaskets
one piece radiator(as opposed to the 2 piece one it had before)
"new" exhaust - gutted cat, old 18" cherry bomb, side pipe - needs more modification
new EMPI axles
dual range 5 speed
new lengthened rear driveline
rear disc brakes
new front pads
6 lug hubs
6 lug wheels OEM mazda pickup alloys - perfect offset and the suby caps fit:grin:
fronts are 205/75/14 rears are 245/60/14 -
NO LIFT, NO RUBBING, NO BASHING
i know they are different - about 1/2" in height - thats what was on the wheels and the 245 fit on the back -they look MEAN and i will be careful in 4x4 till i get them all the same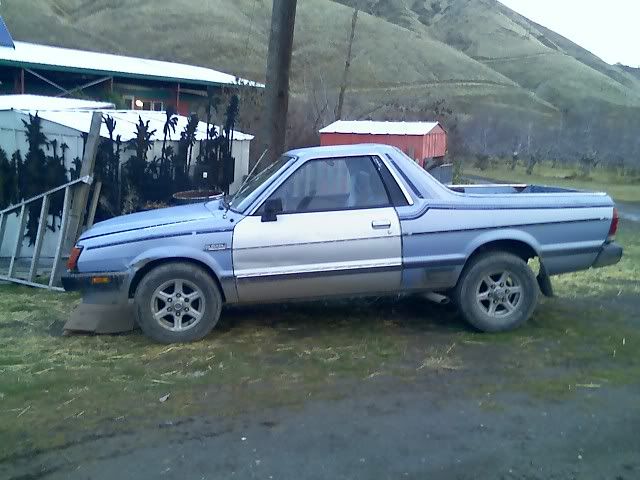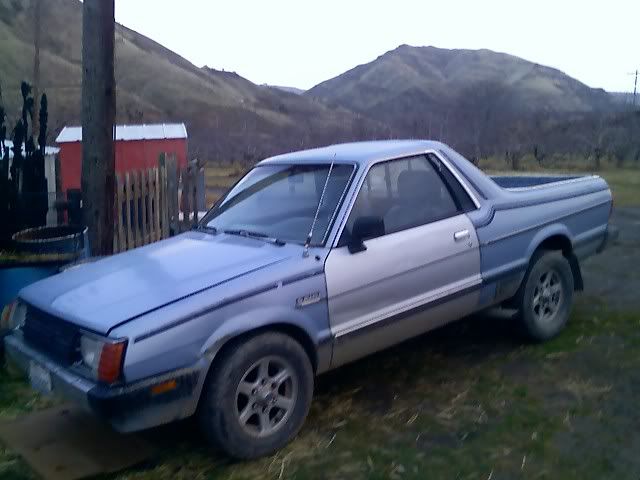 still have some stuff to sort out
exhaust hits rear driveline....grrr
shift linkage binds on tunnel - need to drop the x/member a bit
get carb tuned so the thing will run right
get the interior/console fixed so i can mount the stereo instead of having it zip tied to the dash
also have to figure out the wiring dor the tranny - got some diagrams from here so will look at that this weekend
am really considering a paint job too - i have always wanted a British Racing Green car...so i may just do it (don't think i will ever own a Jag) i think the Brat would look cool in green...
a big thank you to this site:clap: everything went as it was stated here - these were the easiest
upgrades
i have done to any vehicle, the info gathered here is invaluable - thanks
will post more progress here as it happens.