Finally got lifted! Took a while to get all the pieces together for it. Here's what I started with.
1997 Subaru Impreza Outback Sport. EJ22 with 5 speed. 250k
Shopping list was
Set of 4 99 Forester Struts/springs
3/8 inch HDPE Strut top spacers
99 Subaru Forester Swaybar Brackets
97 Subaru Legacy Outback Trailing Arm brackets
4 2001 Chrysler Sebring 15 inch steel rims
4 Sentry LT 215/75/15 tires
15 inch subaru rim (spare)
215/75/15 jy tire (spare)
Safari style roof rack (a little welding goes a long way)
Fog lights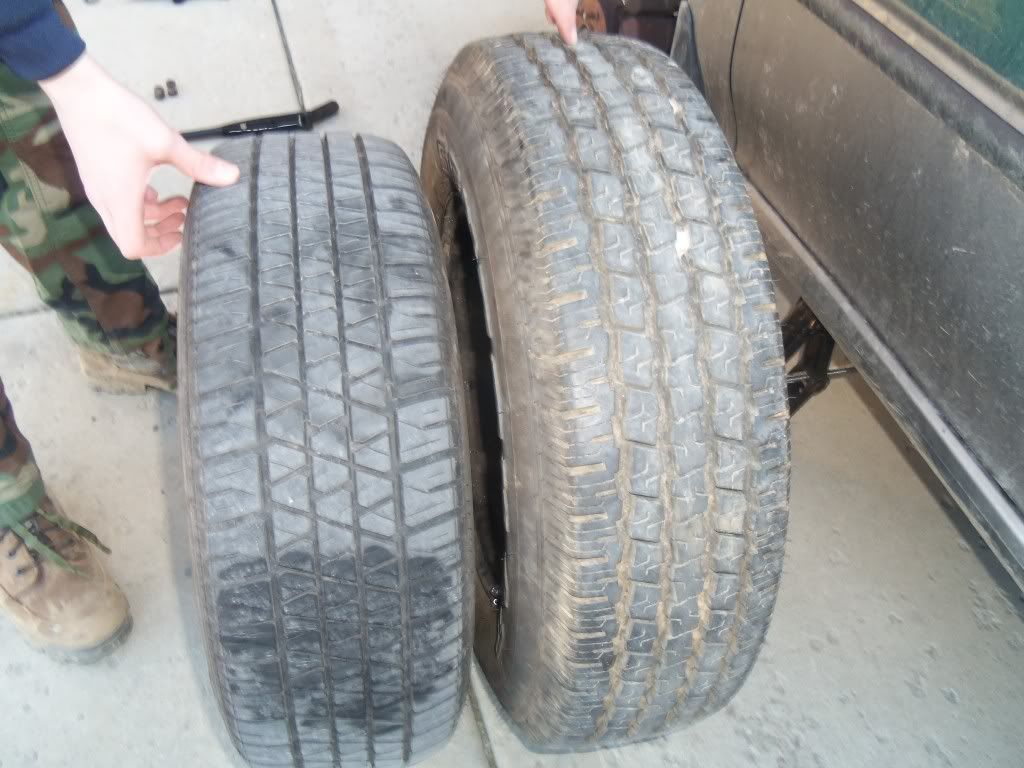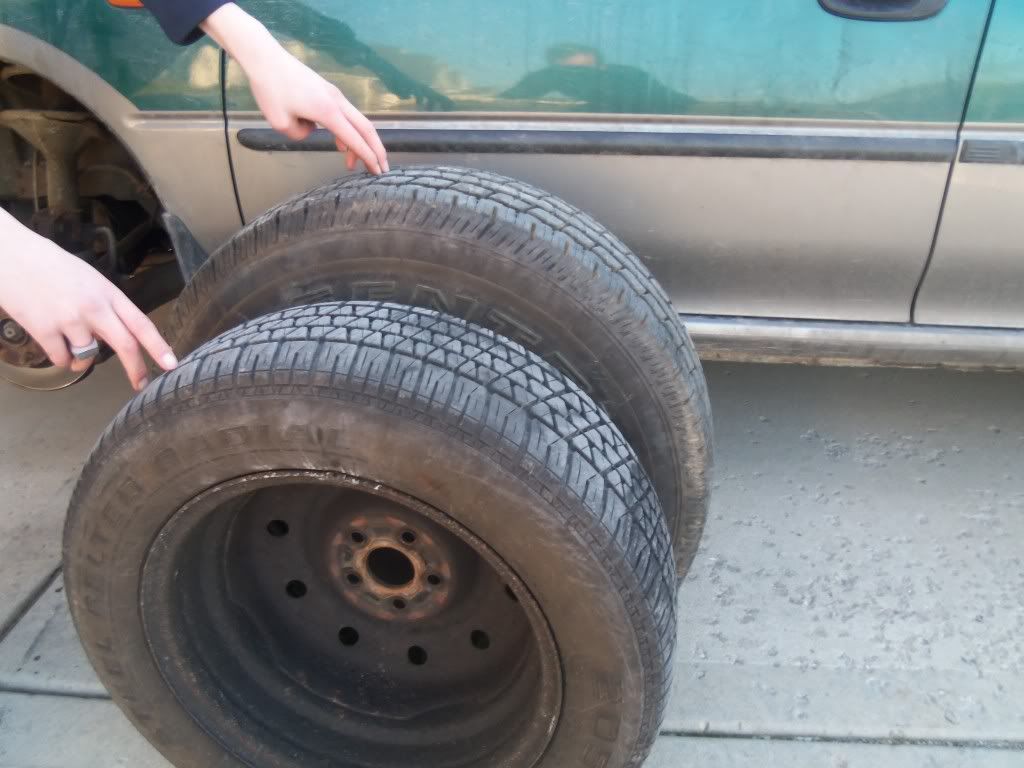 Fresh meat.
First strut/spring/spacer installed. Gave about 3 1/2 inches of lift alone.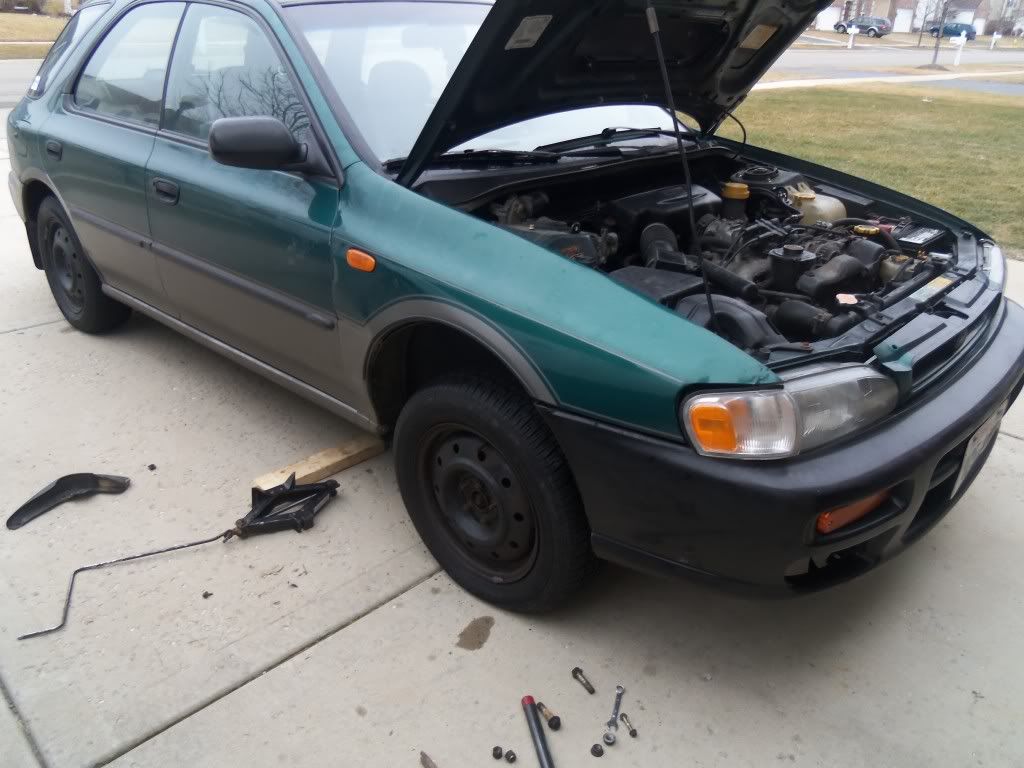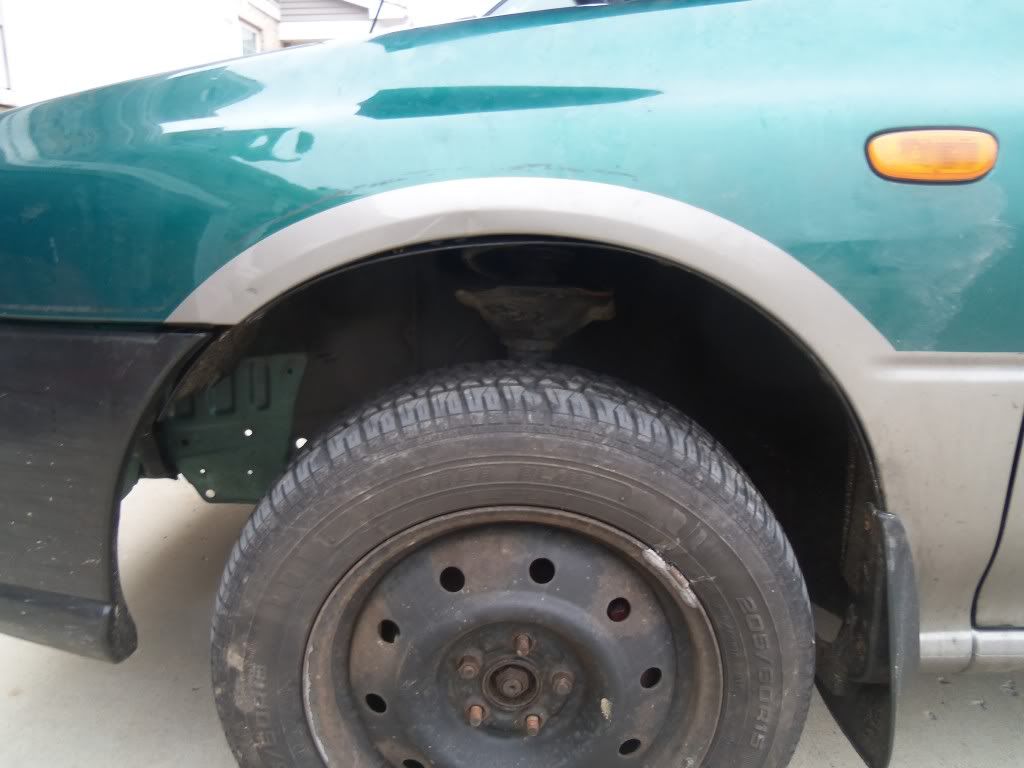 Front complete. Front is super easy. took less than an hour. The rear was much more. Broke 5 of 6 welds on the bolts for the trailing arm brackets. Had to cut through the floor with an angle grinder and cutting disc to gain access. Replaced the old bolts with shiney new ones. Had to drill a new hole for the strut tops and widen two of the existing ones on each side.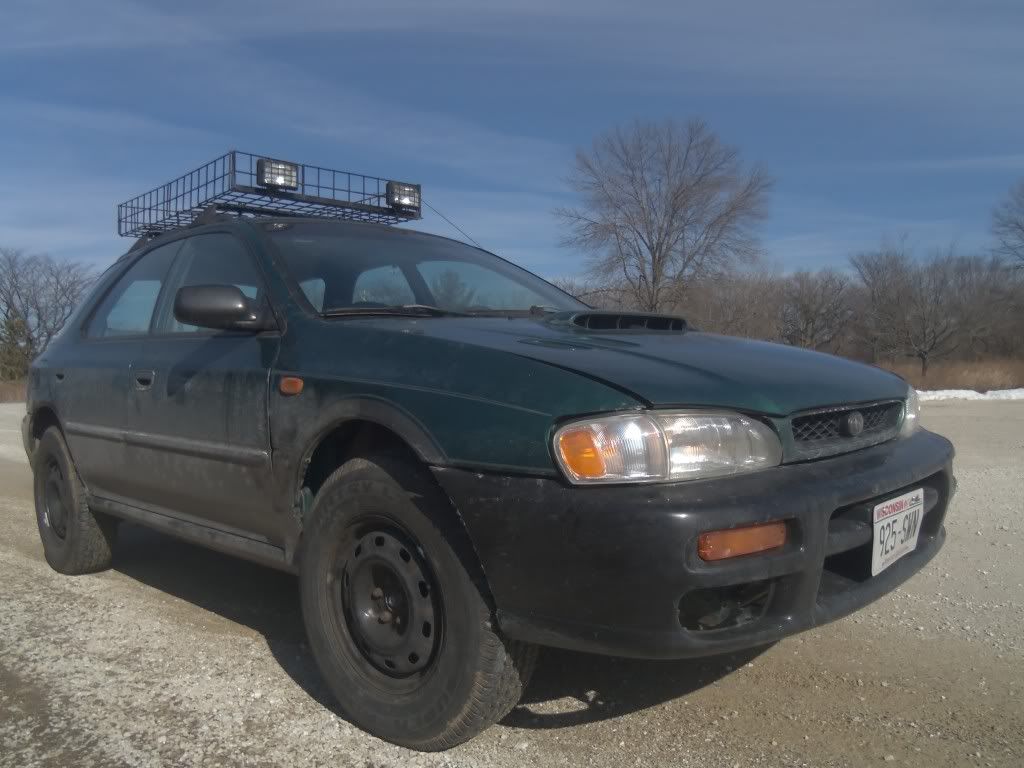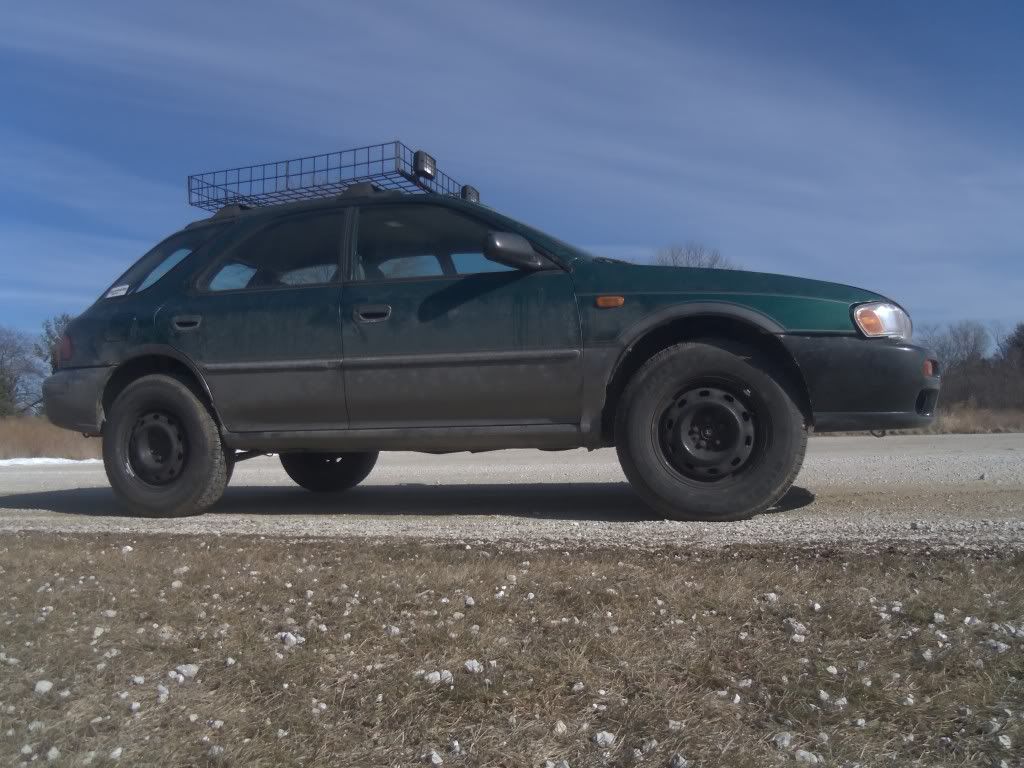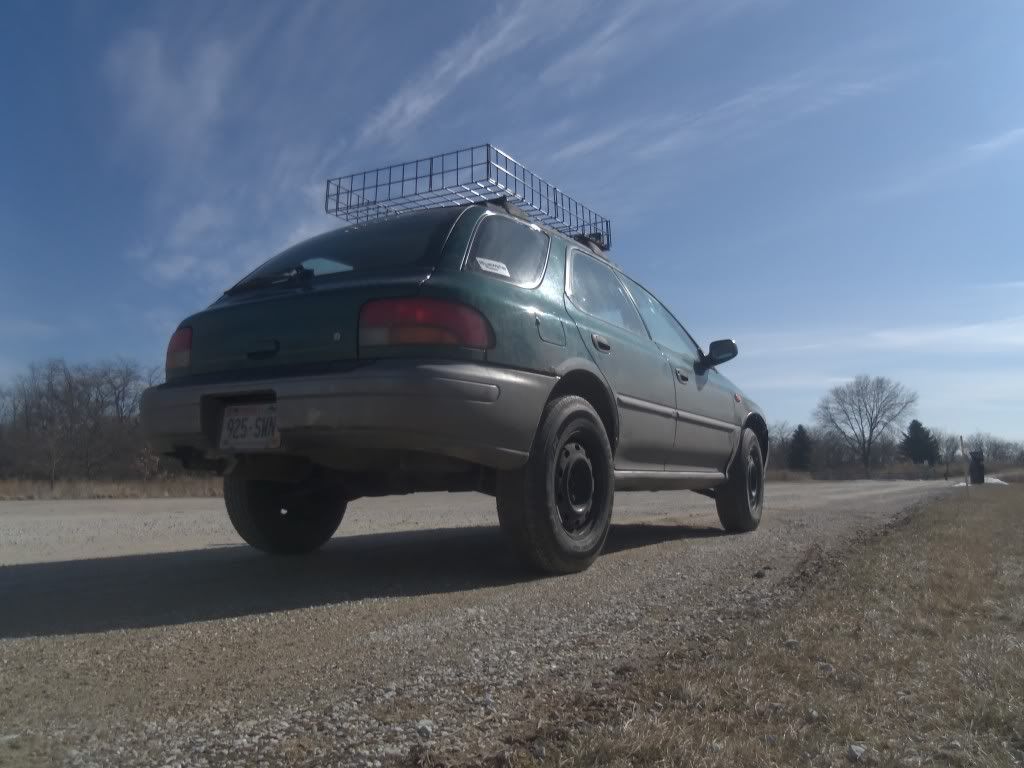 I'm thrilled with the final result. Took some cutting and bashing to get rid of the rubbing on turns. (Still have a little to find.) and there's a rattle somewhere when i hit a pothole on the passenger rear. I have about 11 1/2 inches of clearance at the rockers vs. 6 1/2 at stock. Still handles well. Working on swaybar links now. Alignment is also next on the list. (Any advice for getting back to normal camber? Is this something an alignment shop can do? or am I shopping for camber bolts?)
Car is ready for some adventure. Too bad I have to drive a ways to find any decent trails in this part of the country.
Edited by AdventureSubaru, 10 February 2012 - 08:51 PM.