Time for some pics.
Adventure car II towing Adventure car 1. Been a long time since these cars were side by side. The impreza towed behind rather nicely. Doesn't seem like the suspension or subframes were bent.
That rear door was also an assumption. It was not latched all the way and the door was locked. Once I opened it and closed it, it sits flush, so the body may not be as bad as I thought.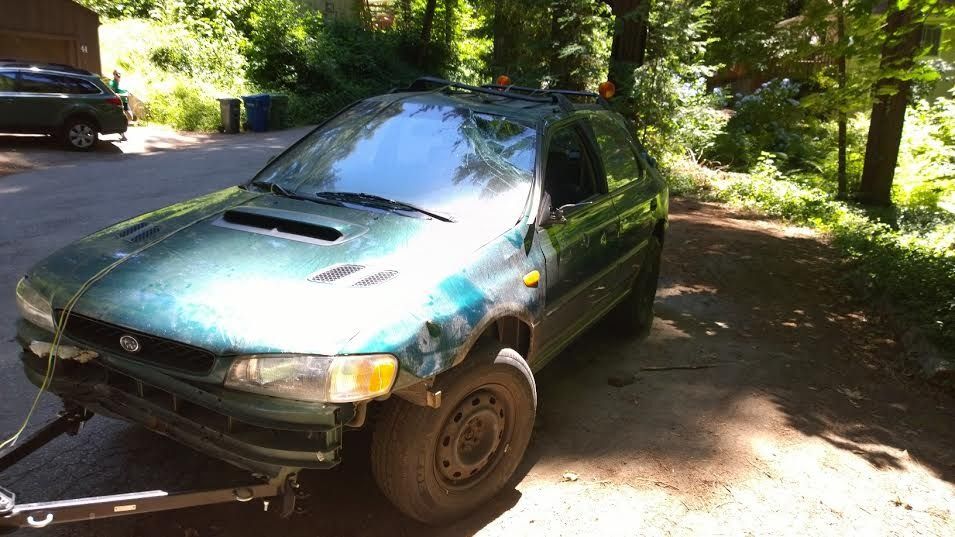 Here's the real damage. The fenders both bent - not big deal. But the roof has caved a bit on the drivers side. All the doors and glass are fine.
The thought is - cut a roof and pillars from a junker, weld it in with some structural reinforcements. Add a roll bar as I doubt it would yet be strong as stock.
Then maybe a camouflage paint job and a new roof rack.
I'm going to clean out the inside of all the busted glass and junk the kid left behind and take it for a drive up the mountain to make sure it's not tweaked by much if at all before decision is made. But this may NOT be the end of the adventure car.
Edited by AdventureSubaru, 04 July 2015 - 01:35 PM.