Hello!
I am new to the forum, but I have had a Subaru in the past, an 88 Justy(a friend had it taken to a yard two weeks after I gave it to him:mad:); maybe one of you took it home(it was perfect but engine was blown)? It was metallic black with black-tinted windows/pop-out sunroof and tinted tail lights full of LEDs(this was before "murdered out" was cool. In a way, I am glad I don't drive it anymore!) This was around Olympia, WA. Loved it and loved the gas mileage and capabilities, so when my 1970 Datsun 510 was rear-ended, I figured a Brat would be the perfect fix. I found this 78 in Sherwood that specialized in Subarus. They rebuilt the heads and did a bunch of other work to it and it feels pretty solid.
Without further adieu, here she is: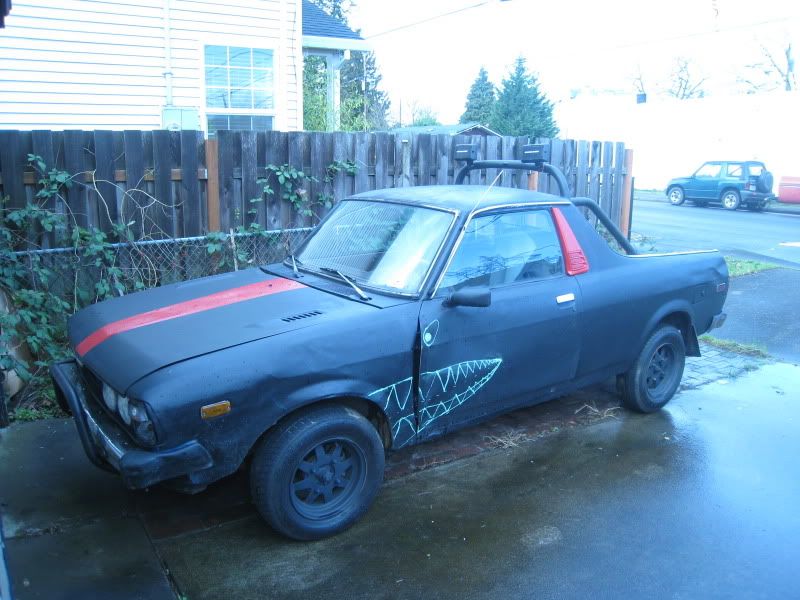 Don't worry, that shark is just a tentative sketch-up in chalkpen. I'm going to make some way better stencils off the Ratsun.net 510's Flying Tiger.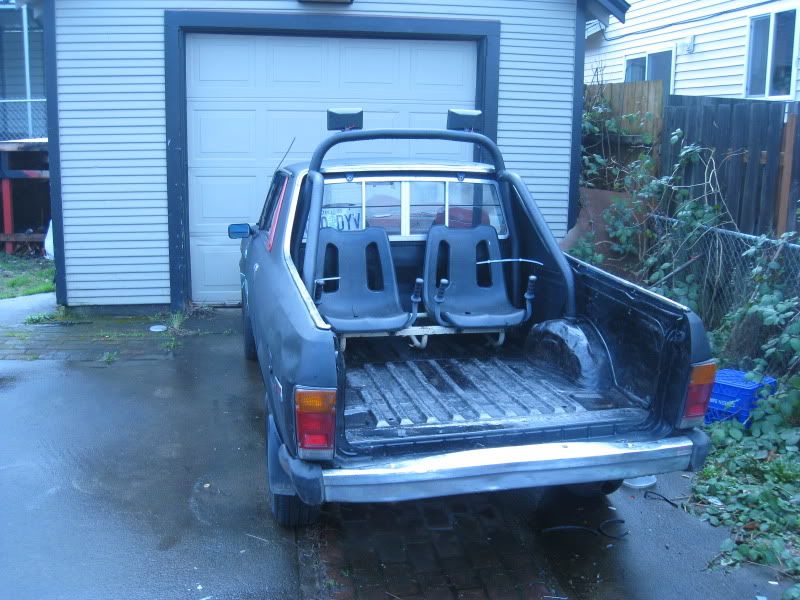 Obviously not the prettiest Brat, but she will be taking me offroad, so no worries there. I guess I would like a driver's turn signal, if anyone has one to sell!
Also, if anyone would be kind enough to direct me to a tailgate that would be incredible.
I definitely have some plans for this bada$$ rig. I have already installed a weber, but it is problematic as it is (
http://www.ultimates...ad.php?t=130430
) I also put in an MSD Blaster coil in. In the near-future I plan on adding:
NGK Plugs
Electronic disty
Electronic alternator
A sound system
Marine speakers mounted in the roll bar crotches

Maybe an MSD 6A(if I still can't pass emissions)
A tach(I just don't like not having one, even my Justy had one)
Some good knobby tires
I think that's all I really wanna do at the moment. At some point I plan on not being so goddamn poor, so I will want to do a Hi-Lo 4WD swap and EJ22 and lift and nicer fenders and and and... well, I won't count ALL the eggs before they hatch!
Anyway, I am excited to learn and share everything I can on this board. I also look forward to meeting some of my fellow NW subie owners and finding some sweet spots in the OR, WA area. Oh hey, a question for you Brat folks. Is the 78 model considered a first year, since they came out at the end of 77? Also, what is the difference between the first gens with two headlights and with four(other than the obvious)?
Yours truly,
DatSub
P.S. And because I know some of you will want to see it, here is my 510. She will be pretty again someday!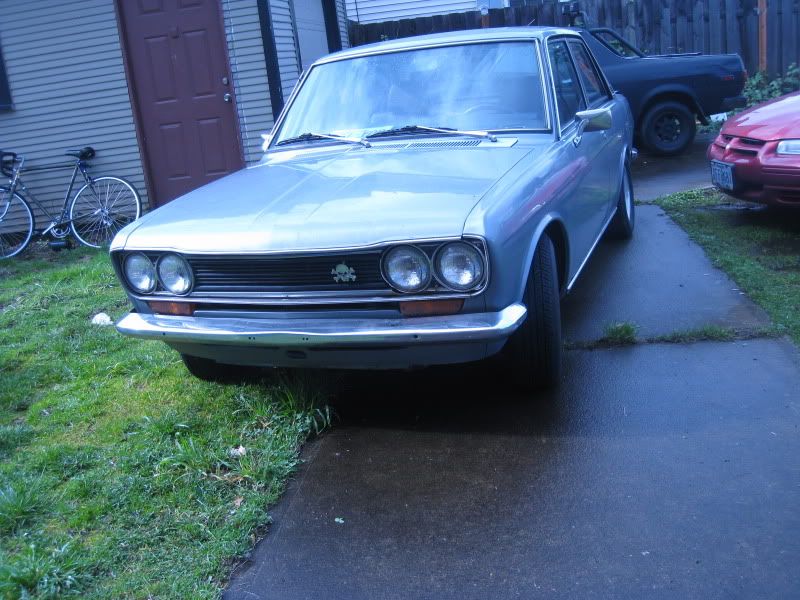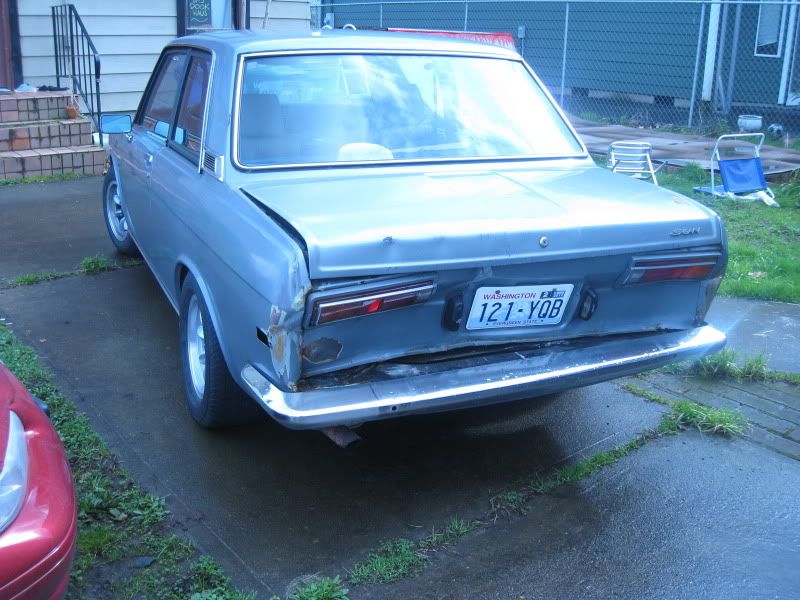 Edited by DatSub, 22 February 2012 - 08:37 PM.