Finally found a 5speed for my sedan. Two of them actually. So now it's time to start the conversion to better highway speeds and fuel mileage!
I pulled the 1400 4speed out of my 73 coupe so I could get an idea of what I gotta modify to put the 5speed in my car.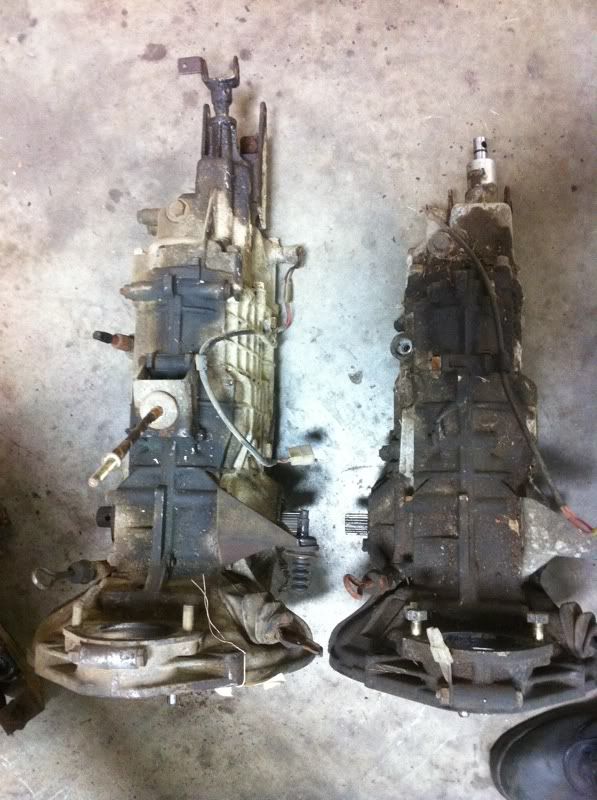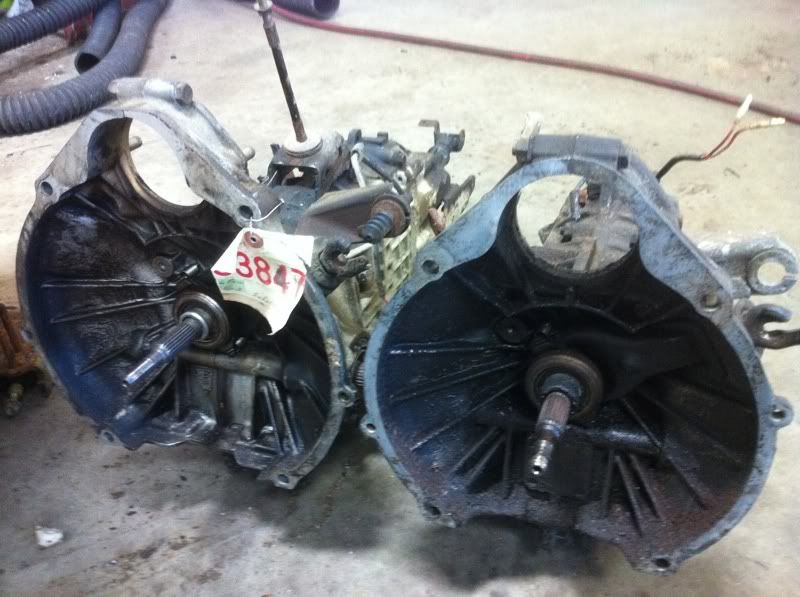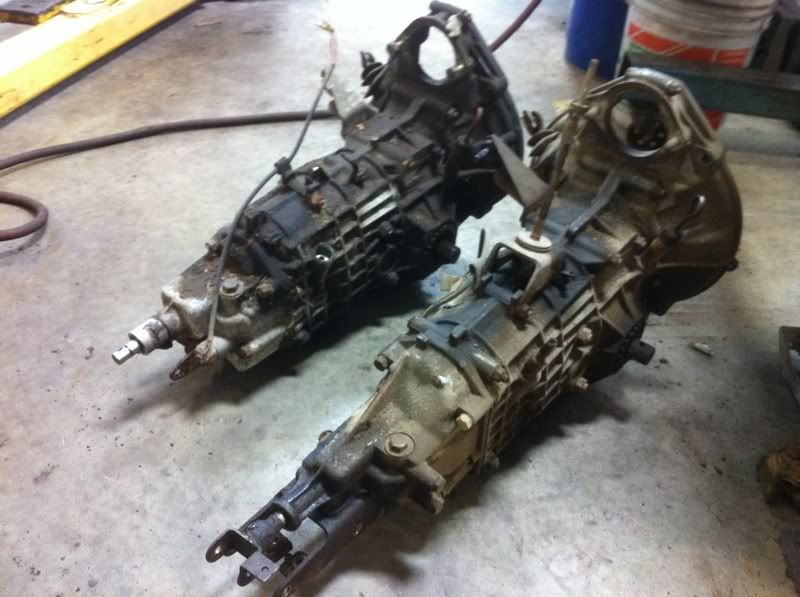 Now quite a few differences. The 5speed has a bigger bell housing for the 1600 motor, this is not a problem since I'm already running a 1600, it just means I can use the correct bell housing now.
The 5 speed is decently longer than the 4speed but the mount sits in the same location so that's not a problem either.
The most interesting difference is the shifter mechanism.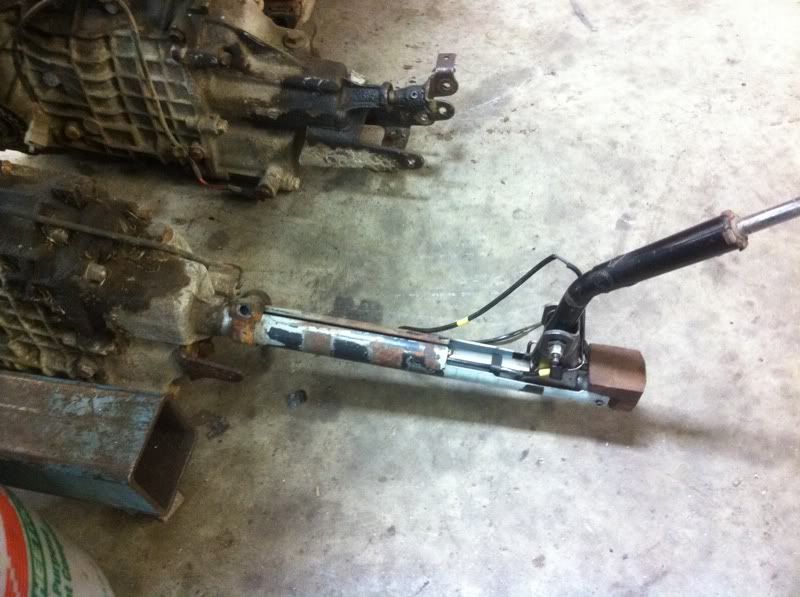 As you can see the 4speed shifter clamps directly to the tail housing in a solid tube and all the linkages are inclosed.
This whole tube goes into a cavity in the floor of the car and is sealed with a rubber boot. It's actually a pretty good set up with only 2 pivot points to where out. Now I know why the shifter in my 74 is so tight.