So I picked up an old ratty 79 Brat.(and I do mean that literally...found multiple nests under the dash :-\). I am debating on what I want to do with it. It will eventually become my daily driver so im mostly worried about getting it running like a champ but while I have the dash and everything out im considering going ahead and re-doing the interior and restoring things...or just ignoring anything not functional. I plan on cutting out and patching any major rust and keep it as dependable as possible but should I spend the money to completely restore it and make it pretty or just leave it ratty and maybe drop it a little bit? I really love the hoodride/ratlook style stuff and appreciate the idea of working with what youve got and seeing the beauty and character in the age and patina.
Here are some VW caddy examples that I reallyl like. (can't really find any other brats that have done anything like this other than maybe that one they threw an rx7 motor in and drifted)
HERE IT IS...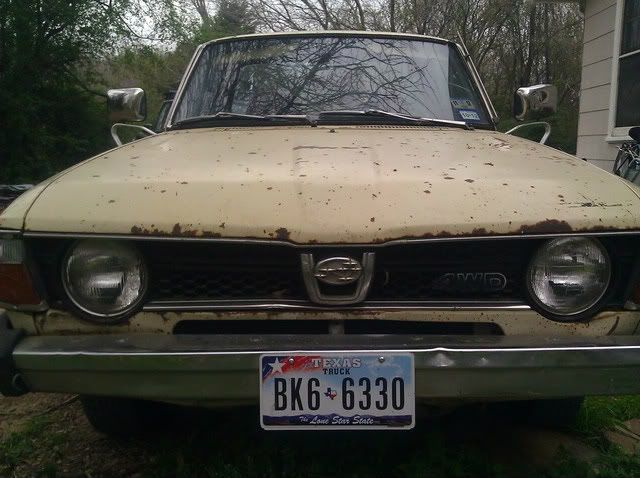 Edited by BlindSight, 07 March 2012 - 02:16 PM.