My Subaru addiction struck again:)My intention was to find a beat up Brat to work on and to better my skills and experience with bodywork/rust repair so when the time comes I could properly fix my 86 Brat without being too timid.
I found an '84 GL wagon for cheap and I decided to at least take a look at it just for fun.
The car had sat for awhile judging by the amount of spiderwebs and weeds that had overtaken the engine compartment. The PO said 3rd and 4th gear was out. He seemed surprised that I asked to take it around the block told me.
I checked the oil and it was about a quart low.The EA81 fired right up with a bit of a tick and the tranny whizzed and grinded real loud.It did run in 1st and 2nd the I went to hit 3rd and it sounded horrible.
As I went back to 2nd I noticed the dash didnt have a single crack! this was a first for me!
I returned safely and crawled all around under the car looking for any extreme rust.The guy thought I was crazy.I
t was almost a deal breaker on the rust than I pictured the rusty Subarus back east and I had to appreciate what was in front of me.
Of course with the love for an EA81 I couldn't pass it up. Especially for the price. lets just say I could of driven it to the junk yard and made a $50 profit.
So the long journey home in 2nd gear began. It was a 30mi trip. I had to navigate some 55mph roads running 25-30mph. I felt bad cause I know I pissed off a few impatient drivers.
Sunset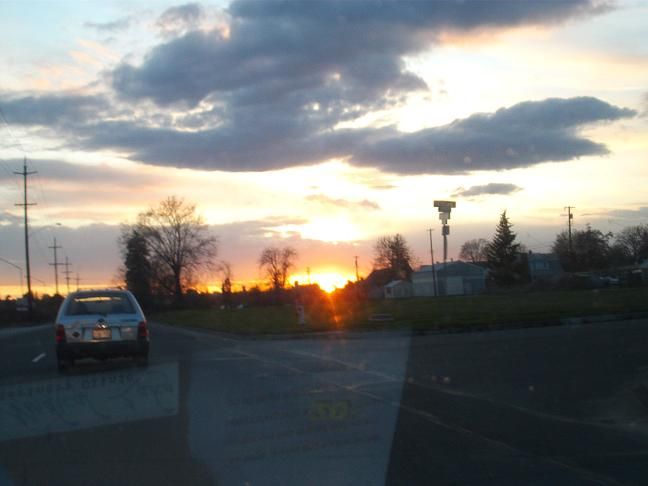 I got home safe and sound.
Here is the parts car the transmission came out of.
http://www.flickr.co...N03/5819914572/
Lucky I pulled the engine out last summer so the tranny removal took about 45 minutes.I was able to pull it out from the top
The hardest part was the linkage.I found an old blanket and used it as a sling. one person on either end.It was about a quarter mile walk through the woods.That was a workout!
Here it is sitting next to the car
That night I busted rump roast and got the tranny pulled. I usually work on cars for fun but I now know the meaning really working on a car.
Sleep.Dream Subaru.Wake.Coffee.Subaru.Coffee.
Swaped parts/brackets and clutch fork. And in went the tranny.
Honestly I kind of rushed it. I was stupid not to replace the clutch while it was apart but I had just spent most of my money.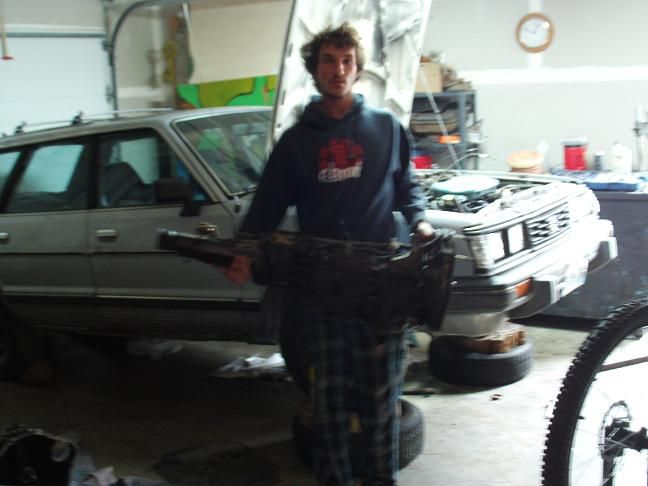 The driveway is looking better
It now runs and is drivable but It sometimes has a bit of a stumble when you give it gas.
I will change the filters and hope thats it.
I changed the oil and it still has a slight tick to it.
Im pretty sure this has solid lifters so I will need to adjust the valve clearance.
It also sounds like the right rear wheel bearing is going out.That should be fun!
Hopefully more pics to come
Thanks.
Edited by 81EA81, 04 May 2012 - 10:53 PM.