For a few years, I owned a 77 Coupe which I loved. I did a lot of restoration work to it, made it beautiful and loved it. It was a V6 auto but still had plenty of get up and go to it. I always thought about swapping in a 302 V8 and manual trans but never got to it. About 3 years ago, it was stolen out of storage and I have never stopped missing it.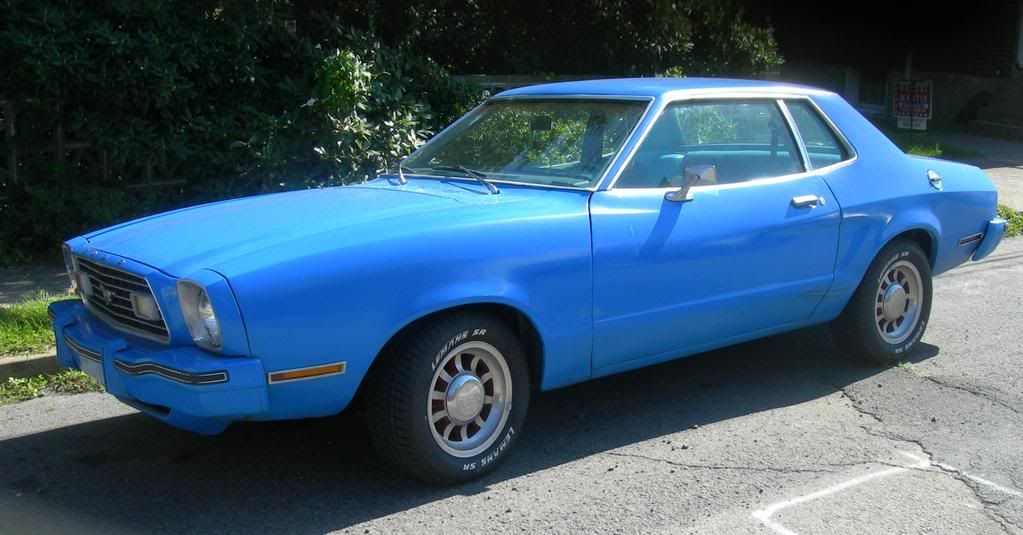 Dang do I miss that car.
So a week ago I was browsing Craigslist and came across a 76 Mustang for sale. After a phone call and a drive into farm country I found this project sitting in a barn.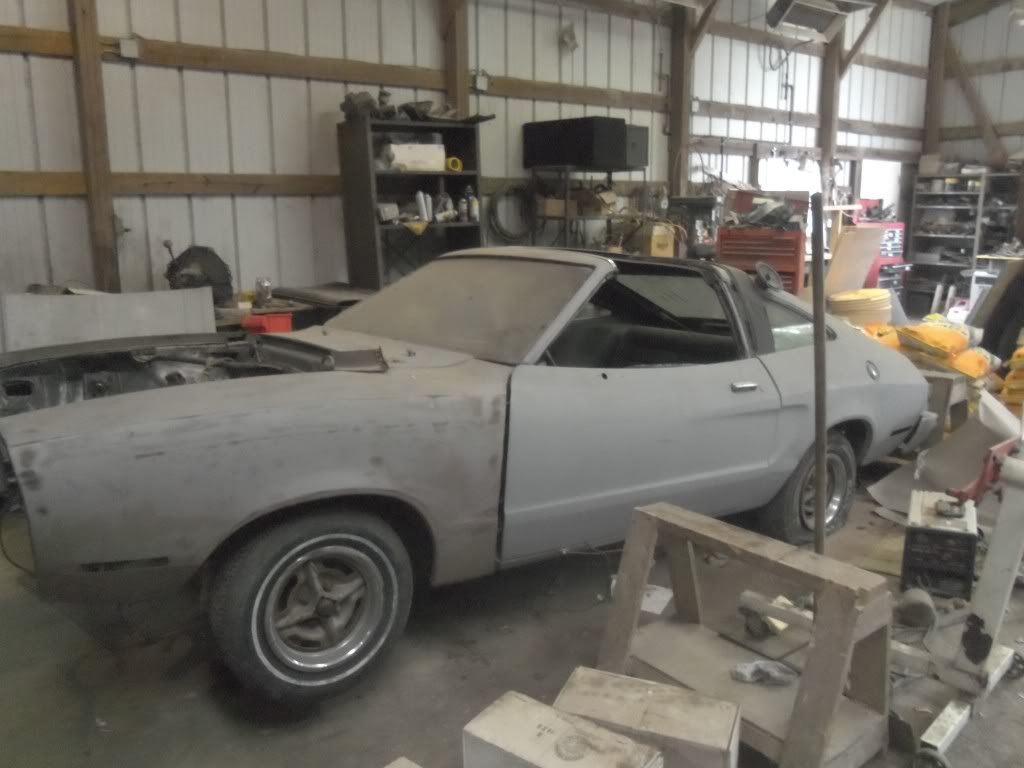 It's a mostly complete 1976 fastback with T-tops, 302 V8 and 4 speed manual. Has 51k on the odometer. The floors/seat mounts need some weld work but for a midwestern car from the 70s it's very little rust to worry about. I purchased the car for a whopping $700. and it is now residing in my garage. The lady and I would love to have it complete and pretty in time to use it as a getaway car for our wedding. She promptly named the car "Isabelle" the night we unloaded it.
I'm not new to wrenching. But 90% of my automotive work has been on Subarus. So tackling a Mustang is whole new animal.
#1. I have a small mountain of parts and a jar of nuts, bolts and hardware. It will be somewhat of a puzzle to sort out what a few things are and where it all goes. Anyone have much knowhow on Fords?
#2. The car is mostly complete but I am still going to need a number of parts and would love some help in finding them. Trying to keep it a low budget project but I realize these cars aren't the most common things. If you come across one in a junkyard, or know a part source that would have used part, I have a shopping list.
#3. Tune up & mechanical. The engine has been out of the car for at least a year. I'm not looking to build a drag racing beast, but I'd love to have this thing running smoothly with that wonderful V8 rumble.
It's good to open the garage door and see a Mustang again. The Subarus don't seem to mind the old timer hanging around.
Edited by AdventureSubaru, 08 May 2012 - 10:08 AM.