Hey guys
recently I got this '86 Brat that was a lot more original rust free and lightly used, so sooner than later I'll be preparing my cray awesome '83 Brat to be finished and sold. I have a bunch of engines/transmissions/new parts, things are getting pulled out of both cars and swapped around/refreshed right now.
I know my '83 has had a crazy life, many owners and has seen a lot, rebuilds and conversions and very effective driving.
don't hate because it has a mustache bumper and headlight 'eyebrows' right now, it has gained its personality there is no simple explanation here, it just owns the road around it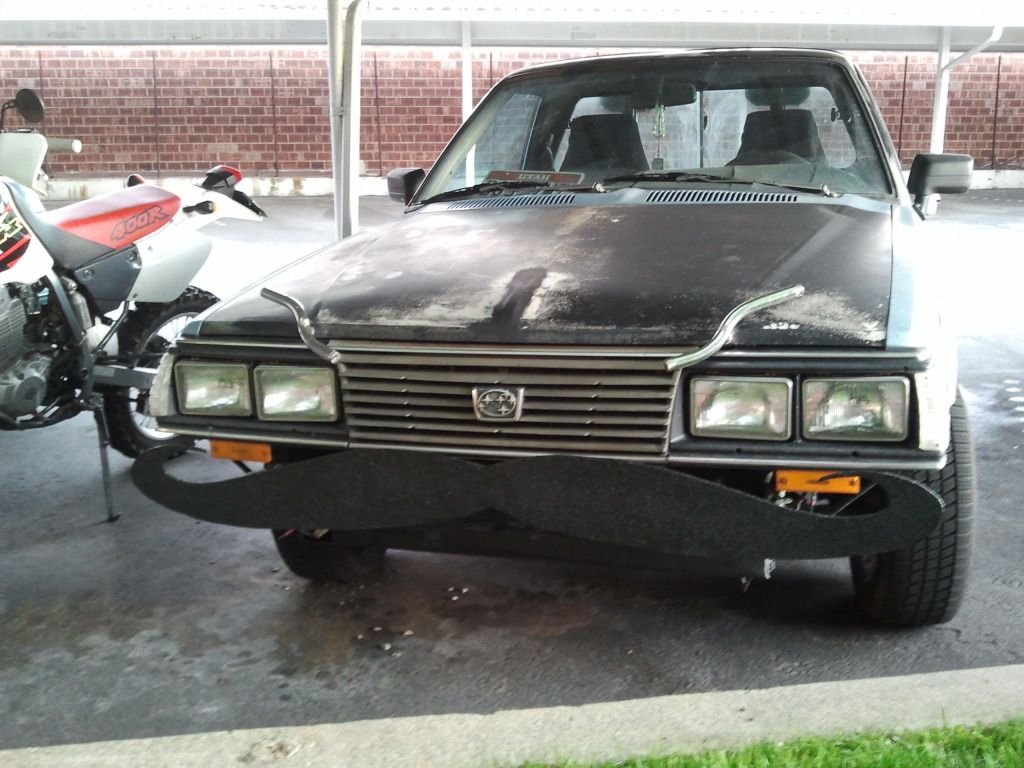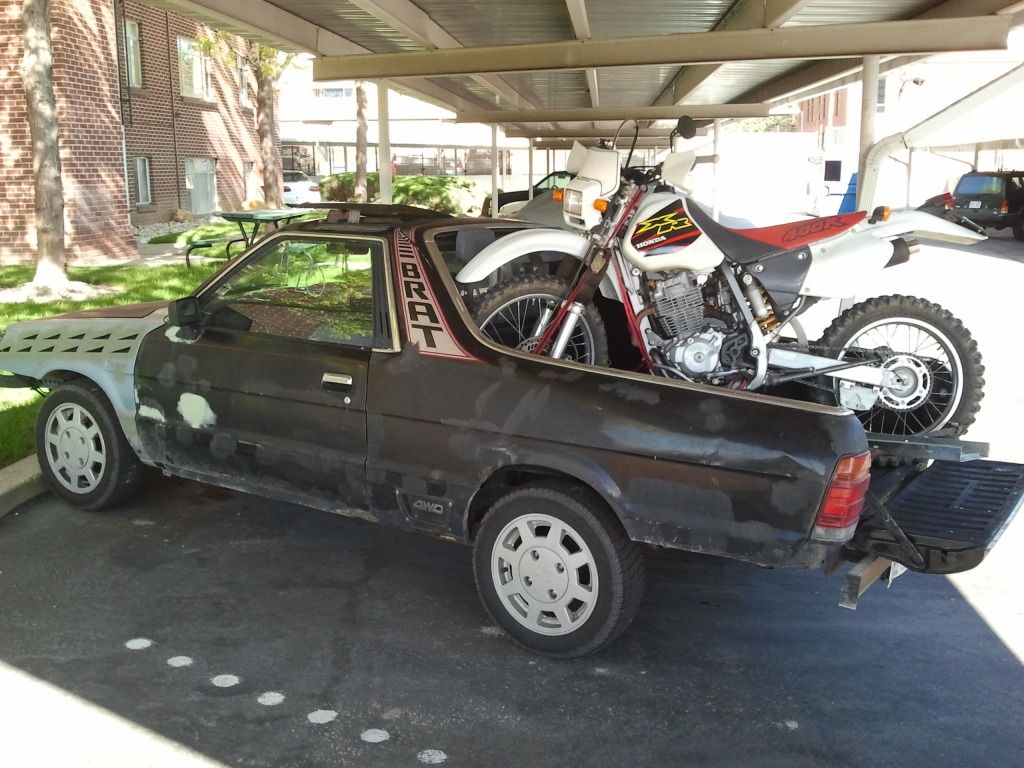 Engine runs hard, 191K on the gauges now I've driven it the past 25K miles, getting a new '84 4-speed dual range manual trans and many new suspension/brake/etc parts now. [yesterday I did 88mph on the freeway in 4WD on the old '81 trans haha] Will be all finished up with new black paint job, bed restored with the seats in the back & bedliner, straight tailgate & everything, underbody & everything fixed & sealed up everywhere. Expect it to be selling in the range of $3,600 w/ 13" wheels or $4,200 w/ the 15" Peugeot alloys with new Goodyear tires (guess, if all works out as planned).
So this new '86 I've got here is pretty awesome and rarely newish/original. Custom gem top over the bed that is level with the roofline.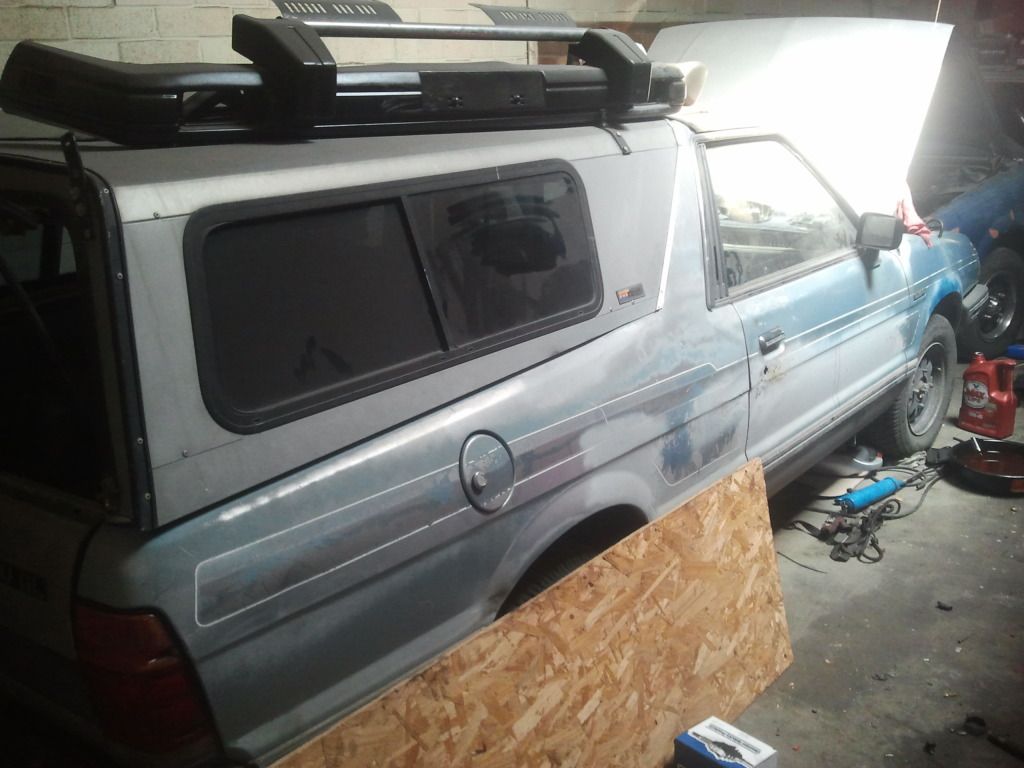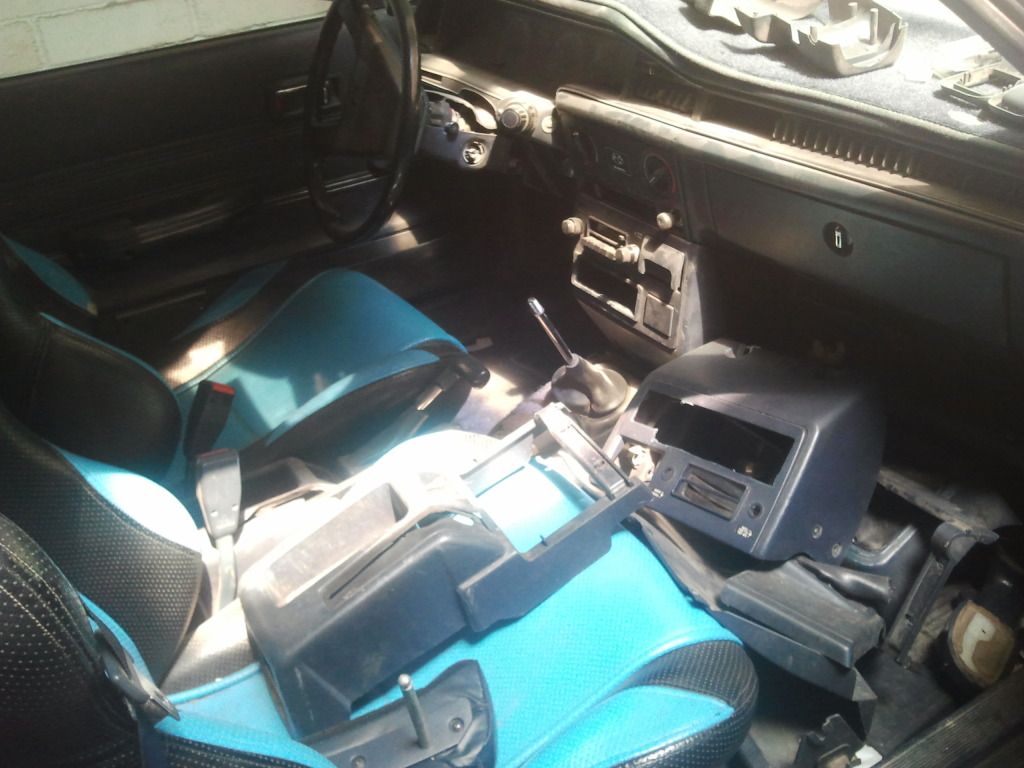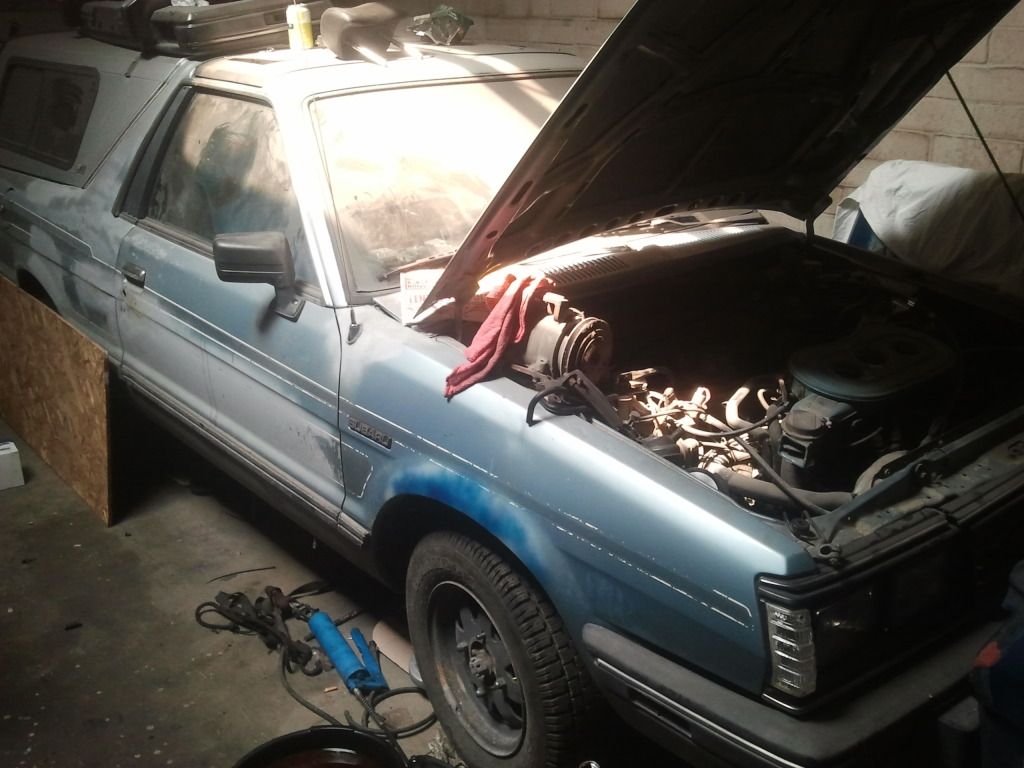 Spent much of its 143K road miles towed behind a motorhome

Yesterday my buddy and I got the engine/trans all disconnected ready to pull out now. This car will get the 5-speed dual range transmission swap, I'm excited for this nice Brat when it comes together, probably paint it the original blue its a nice color for a fresh job. Car has A/C, coooooool
I was surprised to learn the '86 Brat no longer had the seats in the bed from the factory.
Edited by TajMan, 03 June 2012 - 10:47 AM.