Hey Subaru fans!
Summer is here, the sun is still contemplating coming out, and WCSS 14 is drawing closer.
We've just opened up registration for this year, and completed all the design work for our shirts and glasses, so pre-sale for those are open as well.
We're all getting excited for the show this year, and have some great things in the works.
We are going to have Go-Karts at the show again this year, and have them set up on an official Go Kart track that is already at the grounds. Should make for a faster and wider course this year.
The much anticipated Mud Pit is making a return this year as well. This pit is a bit more on the coarse rock/thick mud side of things, so beware of the rock chips!
Check out the registration page here:
Event Registration
Shirt design this year is pretty rockin. We are offering the soft style shirts this year as well, and the ladies style shirts. Shirt price is $15
The glasses have a new spruced up design this year as well. If y'all like it we may keep it around for a bit. Glass price is $10 Glass personalization is available again for an extra $2.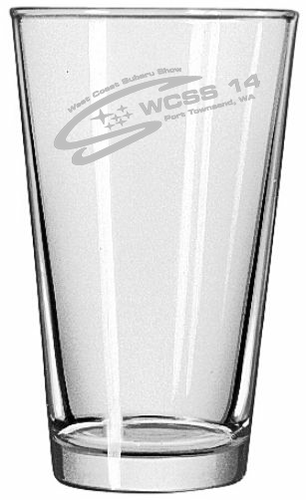 Shirts and glasses can be purchased from our
Store
P.S. Go like us on facebook while you're at your computers.
West Coast Subaru Show
Ready.....GO!!!
We look forward to seeing all of you there!