Decided to start a new thread for this outside of the classifieds. So I started going through the original harness and comparing it to the ones I have. One of them is relatively close so maybe you wonderful people can help me make it work. Here it goes....
SO here is the biggest difference, original harness on top, new one on bottom.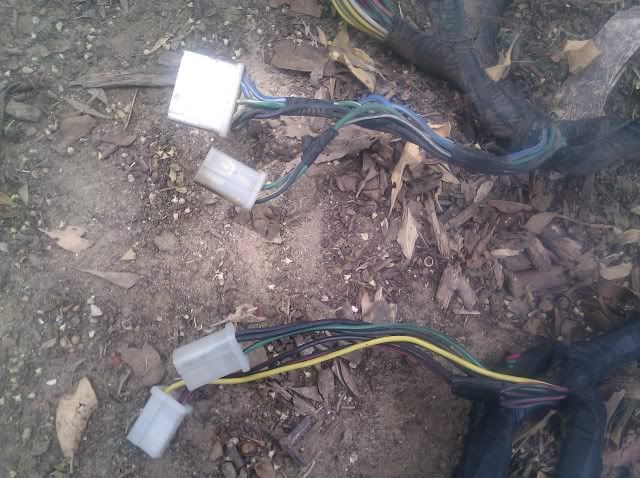 Close-up of the old harness..
New one...
Under the hood, old one has two black wires and one yellow to the condenser(think its the condenser), New one has 2 yellow, one black, and 3 other black with various stripes that are clipped.