*This original post will be updated as I work on it and take more pictures*
Alright, so when I bought this in April, I did post some pictures and whatnot. However, that thread has basically been lost and I have done some work on it since. I bought the car for $825, and since then, it has 257,200+ miles on the odometer. It's really clean for the price, and it's in good shape mechanically. It's a five speed, with working push button 4WD. It's got $500 work of new exhaust, the original owner's manual (and all other paperwork), and she runs beautifully.

These are the pictures that I have of it. I need to take more of it in it's current state. Most of the pictures I have are when I bought it, and a few things have changed since then.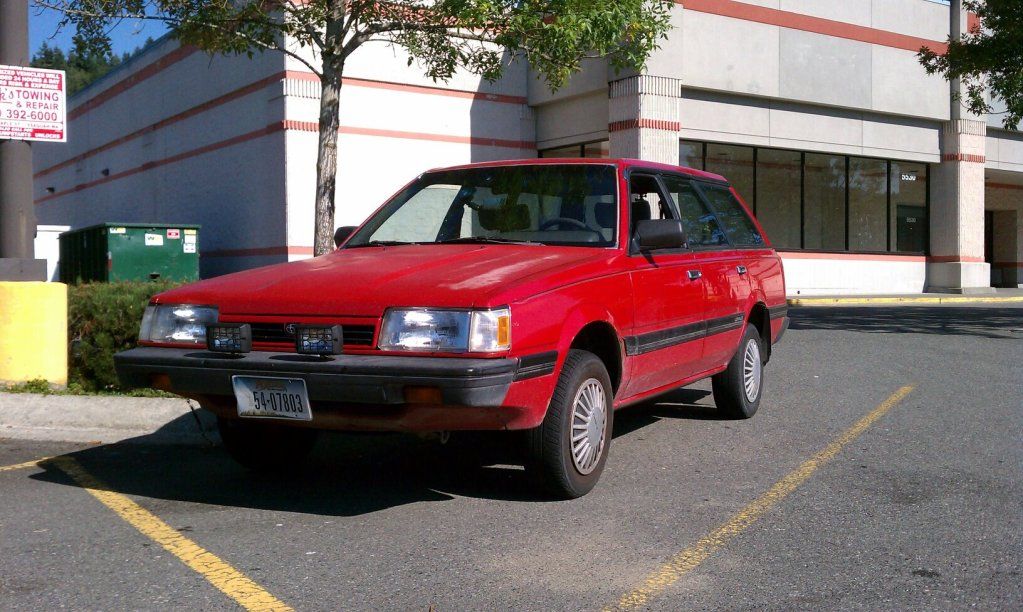 Below is a list of all the things I have done to the car (for you, and so I know what to tell the previous owner when I meet with him for the first time since I bought it). All parts that have been pulled off another car were taken from the Pick-N-Pull in Lynnwood, WA.
Work I've done on this car:
-Used tires/wheels
-New driver side headlight lens (pulled from a '90 Loyale wagon)
-New passenger side headlight lens (pulled from an '87 GL hatch)
-New passenger side speaker (pulled from a '90 Loyale wagon)
-New driver side turn signal light bulb
-Tightened handbrake
-New battery
-New front brake pads
-Installed offroad lights (well, driving lights)
-New 4WD decal on rear
-Diagnosed the check engine light (took me forever to figure out how!!)
-Replaced front passenger axle
-Cheated through emissions
-Got the car registered
-Installed a pair of Fiamm Freeway Blaster horns
-New windshield wipers
Plans for the future:
-Replace rear brakes
-Clean up rust
-Re-paint parts of the car
-Replace windshield
-Re-solder the clock on
-Replace clutch
-Fix oil pressure gauge
-Front wheel bearings (they're in the mail too)
So yeah, I will update those lists if I think of more things and if I do some more work on the car. I'll add pictures as I do things, and you can feel free to request some pictures if you want.

Edited by jj421, 28 August 2012 - 04:20 PM.