I'm new to the forums and thought I'd post up some pics of my build. I decided to start looking for a daily driver to save some wear on
my project F100
. I started looking online at lifted Subarus, and decided to go after one considering the availability and low price in my area.
I found this '87 GL-10 turbo on Craigslist, with no asking price. The guy claimed that a piece of the waterpump rattled around in the engine and destroyed it. I was pretty skeptical of this. Called him up and offered $300, and had it on the trailer within the week.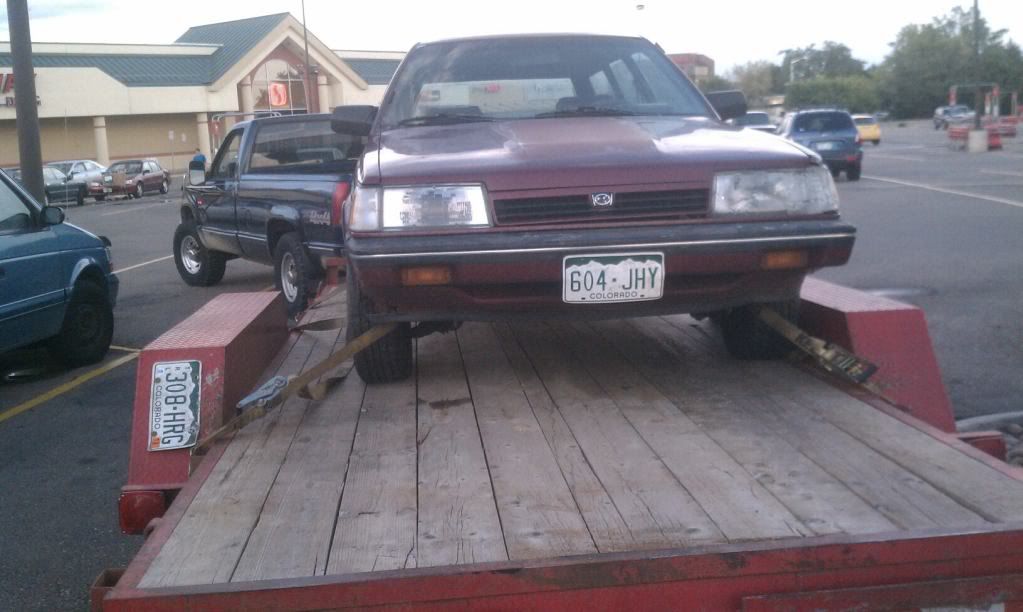 Got it to my buddy's shop and started tearing it down. As I had suspected, the engine was just fine. The waterpump seal had given out, leading to the pump bearings giving out and causing huge play in the shaft. A little nick in the block resulted. I threw a water pump on it, and a timing belt kit while I was down there, and it runs great. A little seafoam and a fresh oil change cured the tick of death, it's a smooth and quiet runner for 207k miles.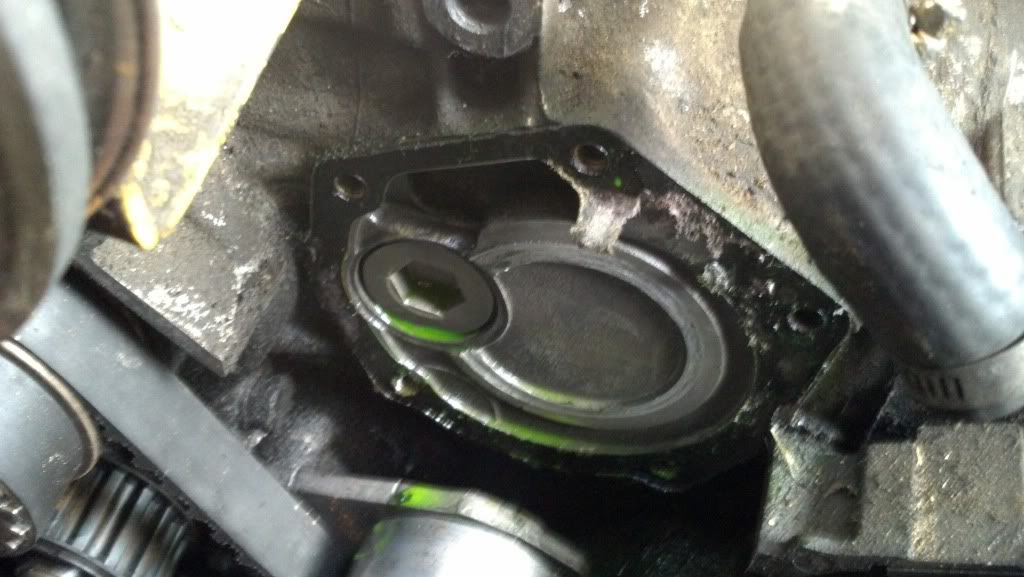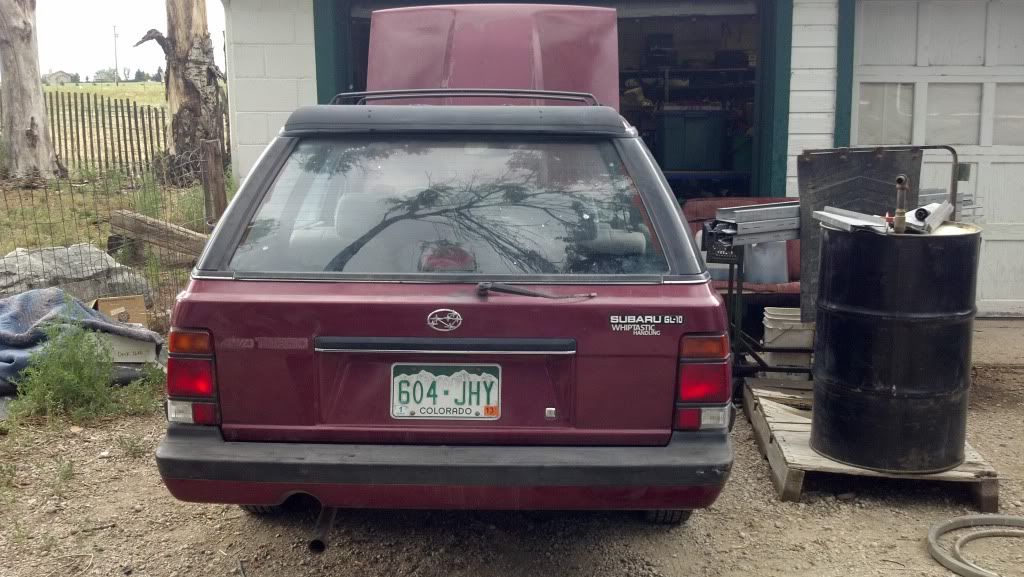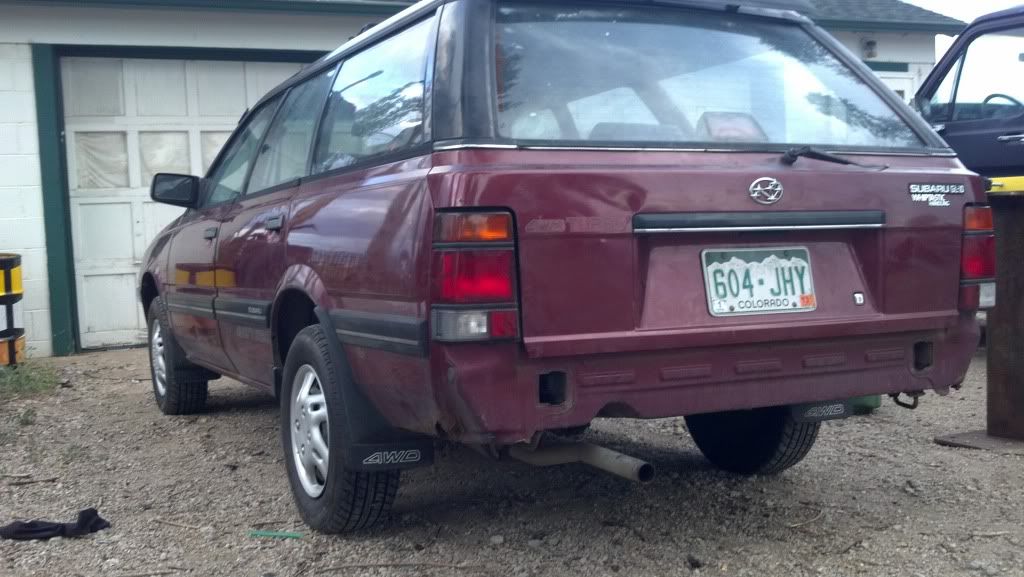 After some reading on here, I built a 2" lift kit and got it bolted together.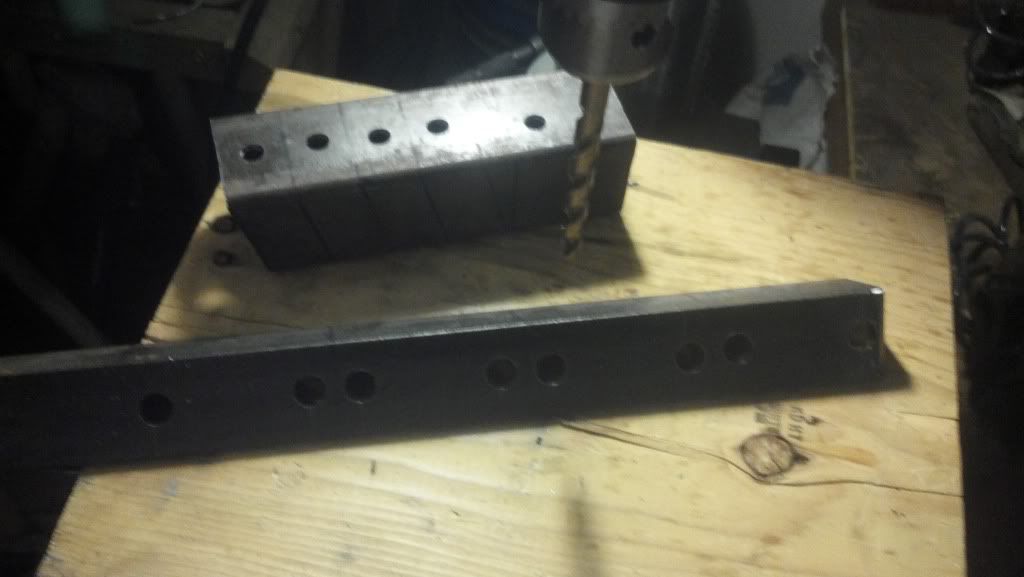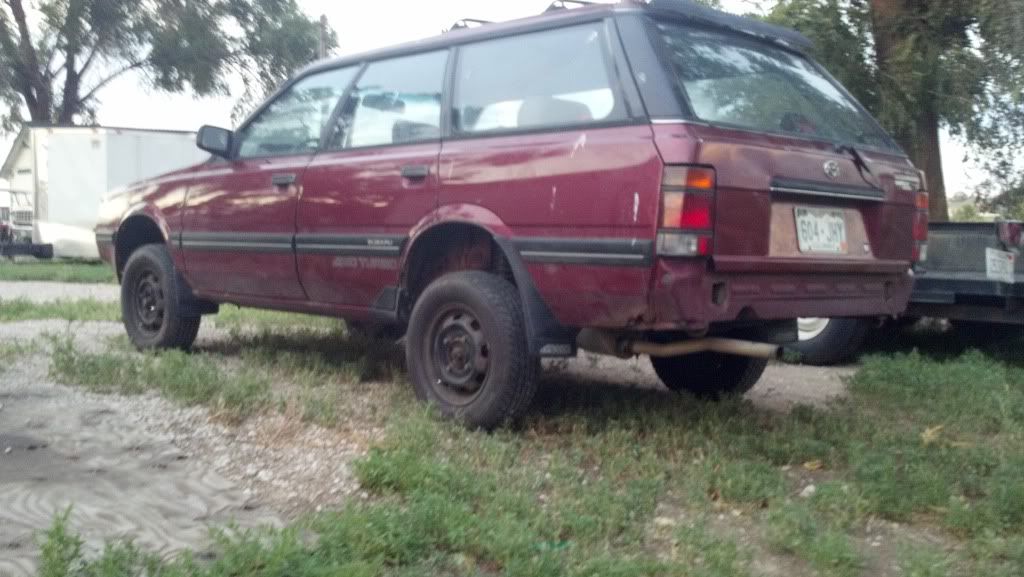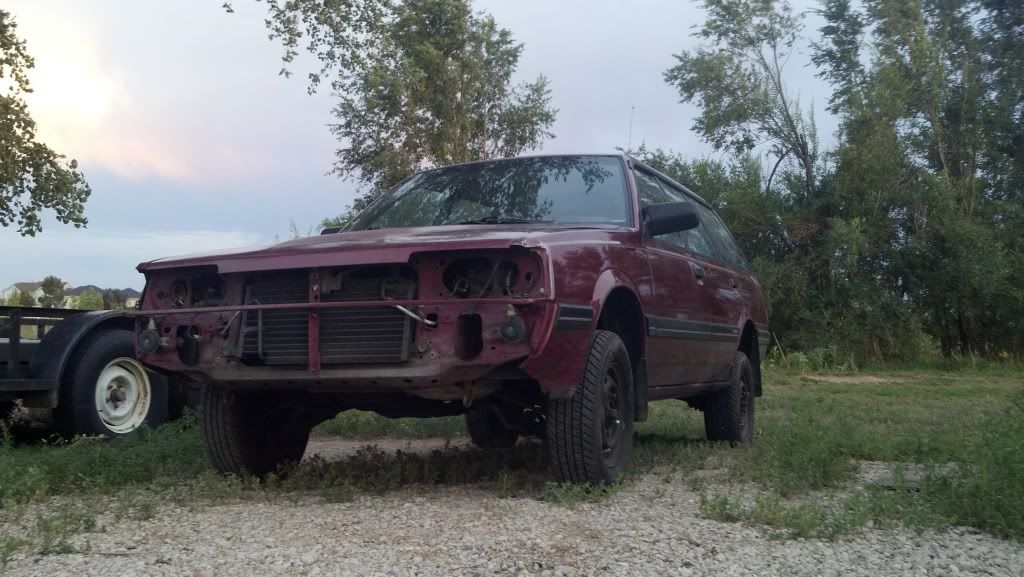 Next I picked up a set of 235/75/15 Wranglers on some chrome wagon wheels off a Nissan at the junkyard. Drilled the wheels for 4-lug pattern, and threw them on.
Did go back and clearance the wheel wells and fenders quite a bit after it settled some.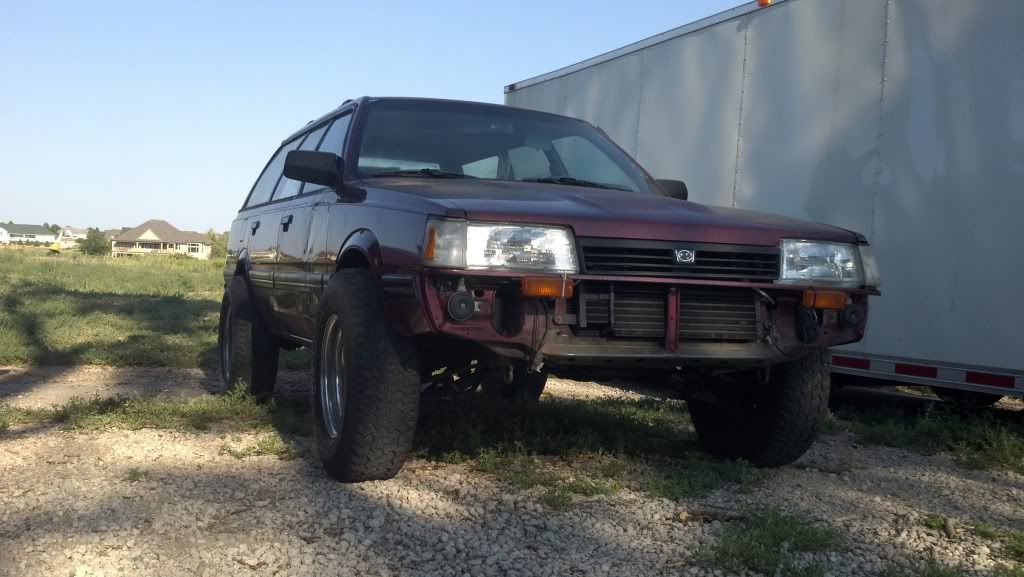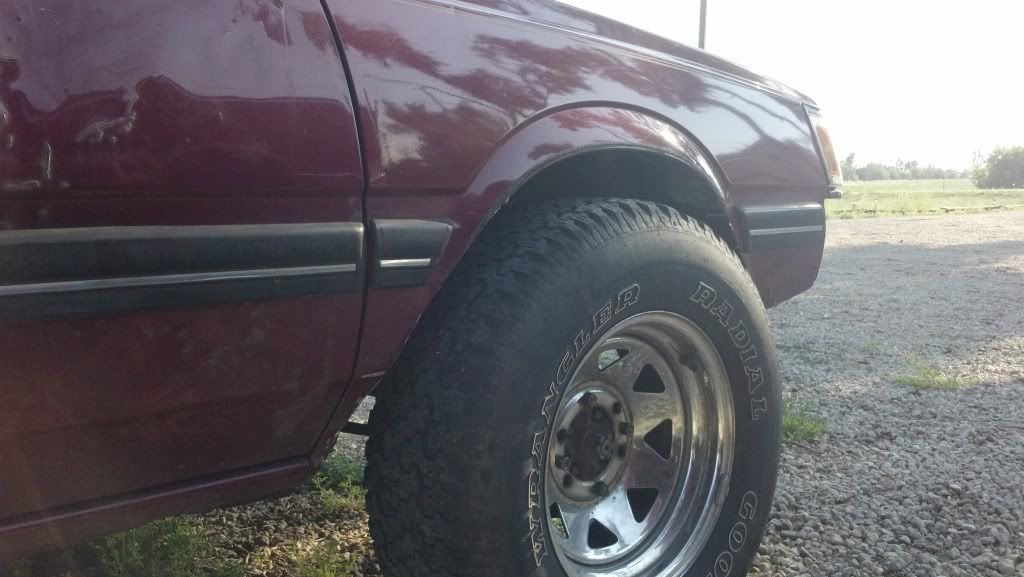 Added some mechanical gauges to keep an eye on things, and built a front bumper out of old oilfield pipe. My initial measurements were a tad off and it came out pretty wide, but I think it works OK, don't really want to cut it up again at this point.
And that's about up to date as far as the pics I have, just driving the wheels off it now. I did replace the rusting out muffler with a piece of 2.25" straight pipe (it's still super quiet due to two cats) and the passenger front CV with a locally rebuilt unit.
Any questions or comments?