I bought this truck a little over a year ago with NO intentions on keeping it. I soon fell in love with the little beater and slowly began to fix her up. its a 2wd 2.2l automatic. Not exactly the best combination but it works. In the short time I've had it Ive put a new rear end under it, all new brakes, paint, LOTS of half-a$$ body work, stereo system, head gasket(soon to need another), rims, dual exhaust from an 80s trans am, camo carpet, k&n filter, tailgate net, roll in bed-liner, and to come...axle seals, pinion seal, clutch fan delete, new rear tires(295/50r15:) ), clean up the engine bay, new headliner and LOTS more.
The Day i brought it home
Not bad for a stock 4cyl auto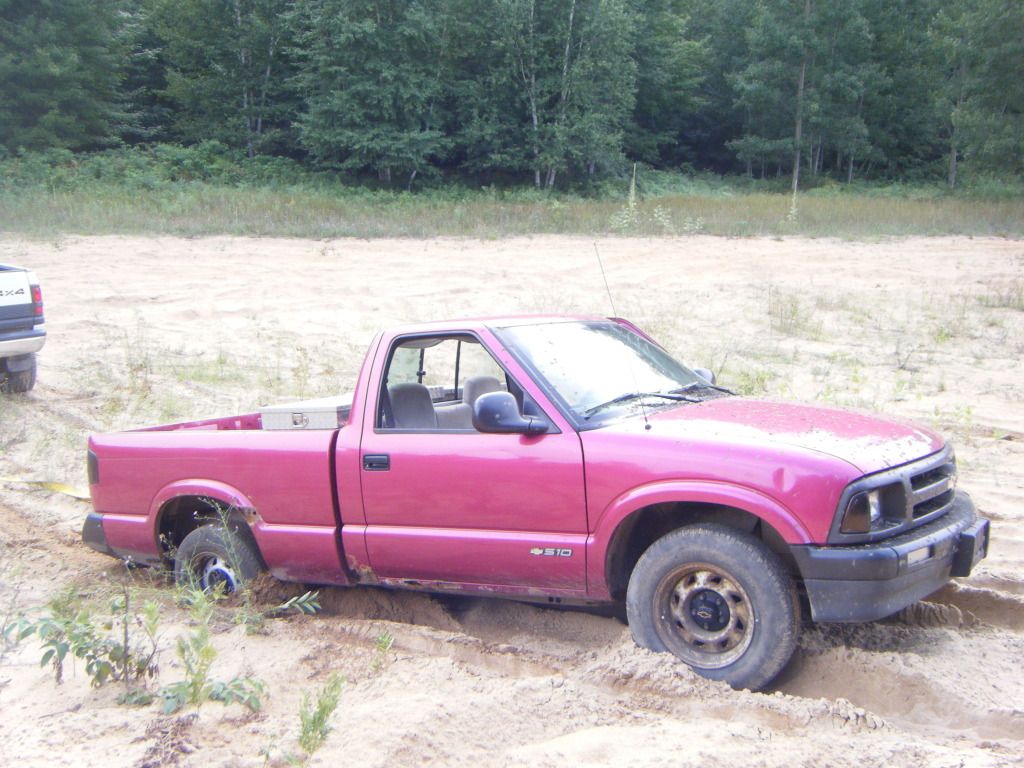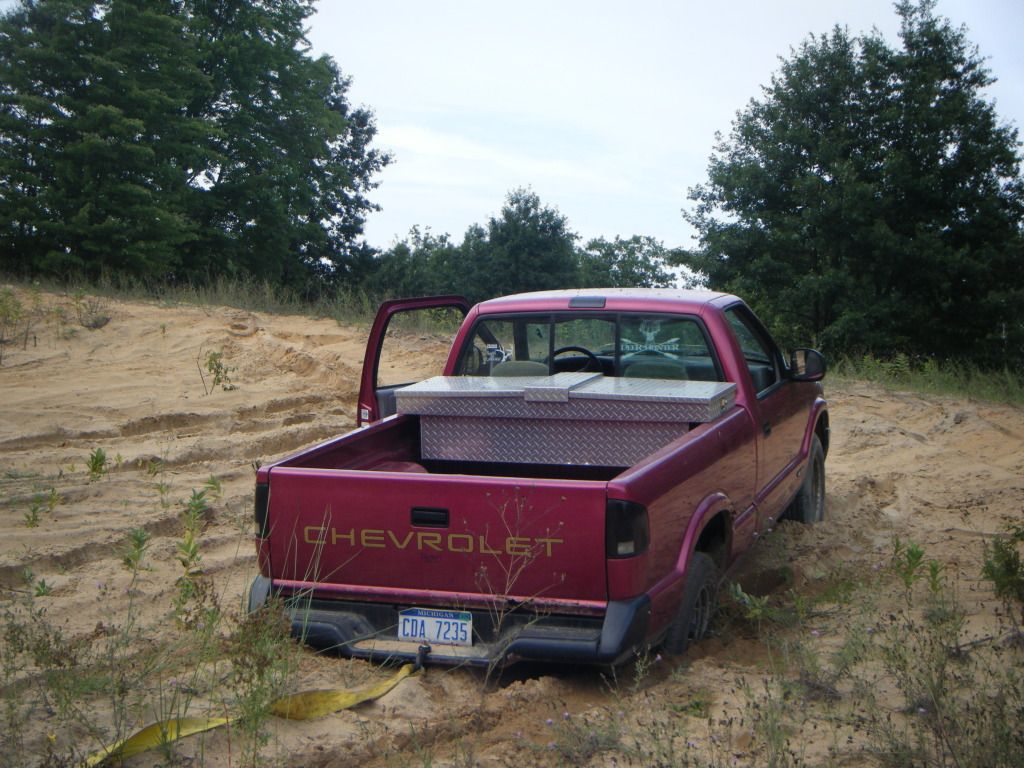 The last of its days offroad.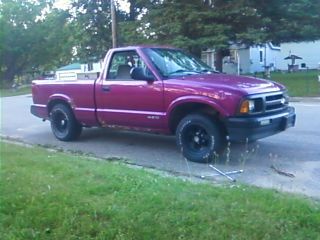 New wheels...JUNK, will never buy another set of Keystones. After the 3rd time of losing a tire down the road, i scrapped them.
New rims and paint. Also a 3inch rear shackle lift for the hot rod look

I have a bunch of pics somewhere around here of the paint process. will post them as soon as i can find them