Head is now almost ready to go on, just need to install a freeze plug. From what I can tell, the water jacket was partly cut off so they could weld extra material around the intake port, and then port the heck out of it, then they welded the jacket back on. Unfortunately when I purchased the car, one of the welds had split thanks to the engine being left full of water for years (along with a crack in the block...). Well the cracked weld has been repaired, head has been surfaced, and after the gaskets arrive it will be re-installed.
Along with re-installing the head, I'm going to be doing some general repair such as all new intake/exhaust gaskets, new water pump, new t-stat, etc. Unfortunately this won't happen for another week or two, as I won't be down in Tacoma to work on it until then.
Also I have one final pile of junkyard parts to install on this car. The poor EA81 wagon at the Arlington pick-n-pull has been picked clean!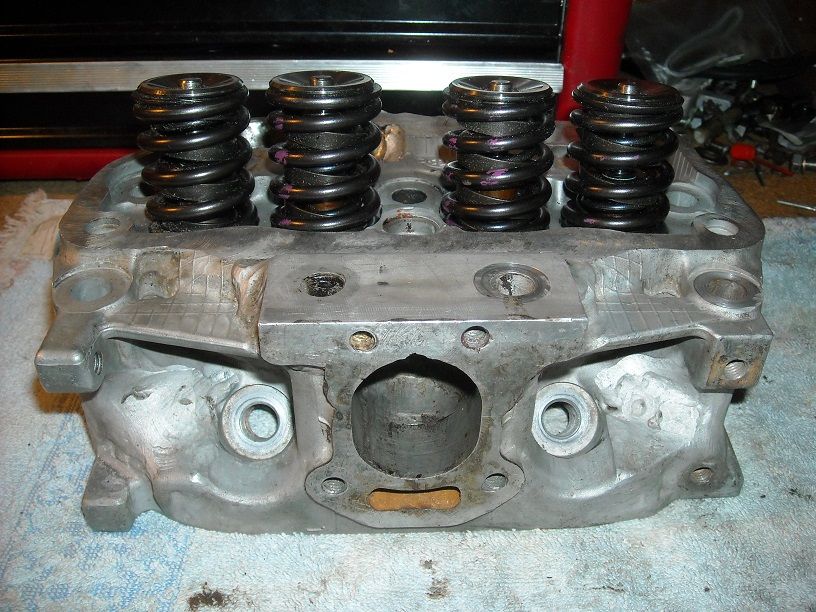 *Note the huge springs/valves. Going to be very interesting to see how this thing runs!