This is the begining of the 1990 subaru legacy !
I bought it for
$400
. The car started up fine but the clutch was shot. I replaced it with a stock clutch. Did the work with a mechanic i work with. The struts and springs are also shot have yet to replace them . I ended up spray painting the car because it was a variety of colors. I spent $56 on primer and medium grey gloss and it is now 1 solid color. I painted the steel rims as well.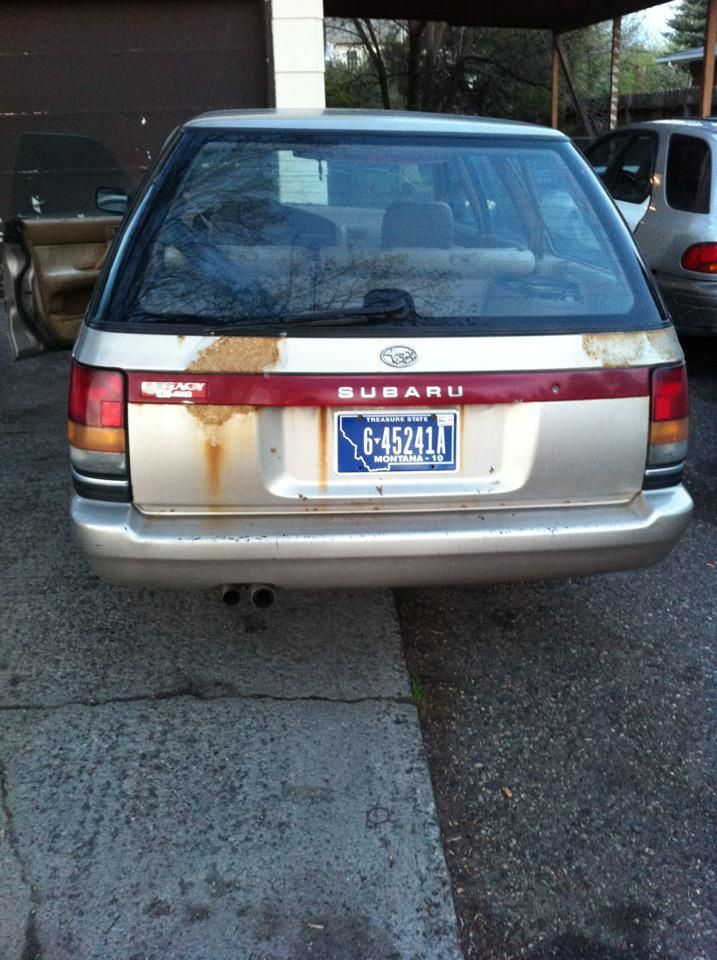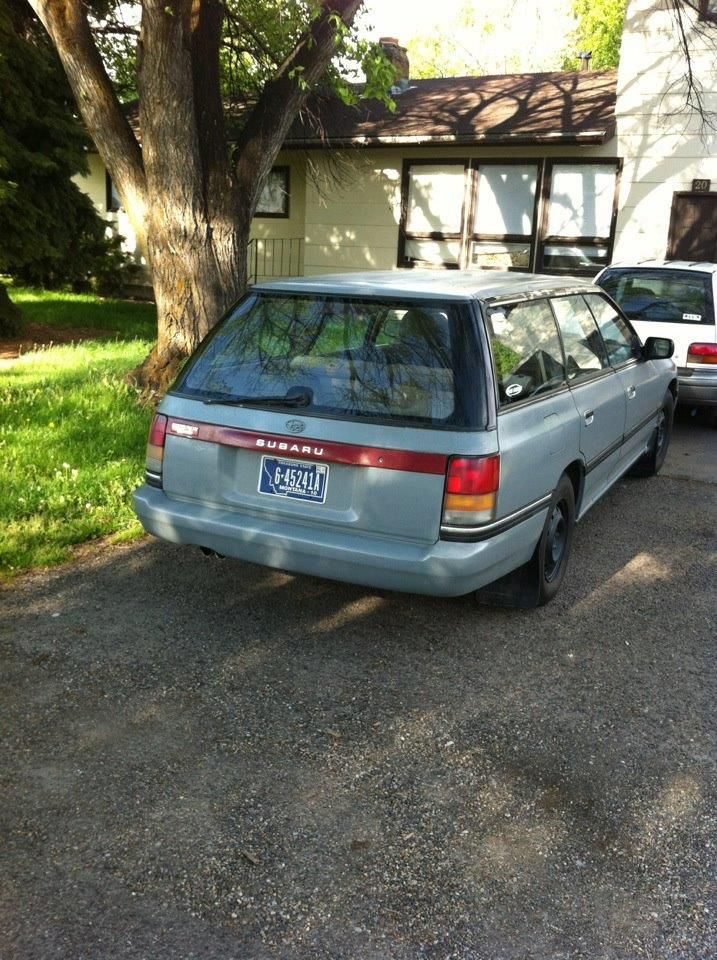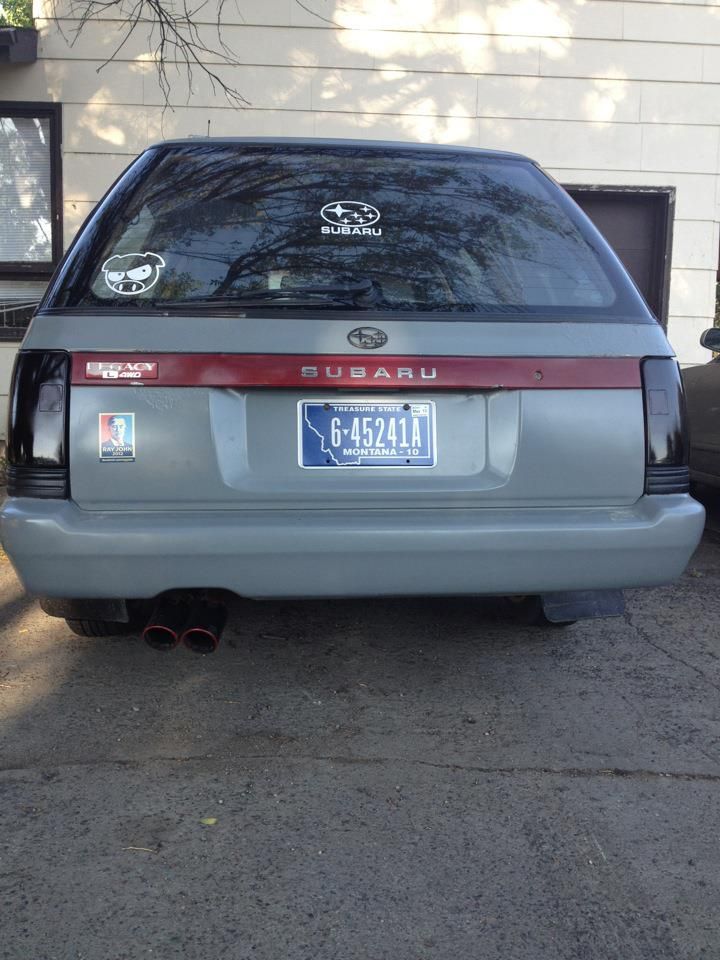 I purchased plugs, wires, and ignition coil for the car in the hopes of keepin her runnin but the motor has 235000 miles on it and lost compression in two cylinders. I purchased a 1999 ej22 motor for $120 and plan on using the block and parting out the rest. So far i got both motors out, the one from my legacy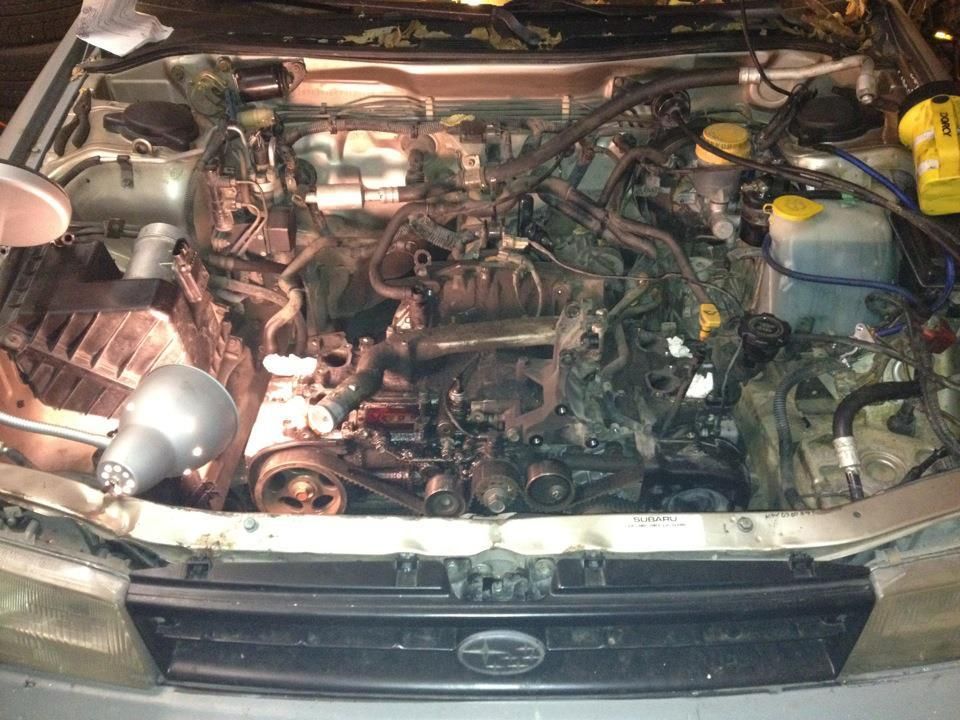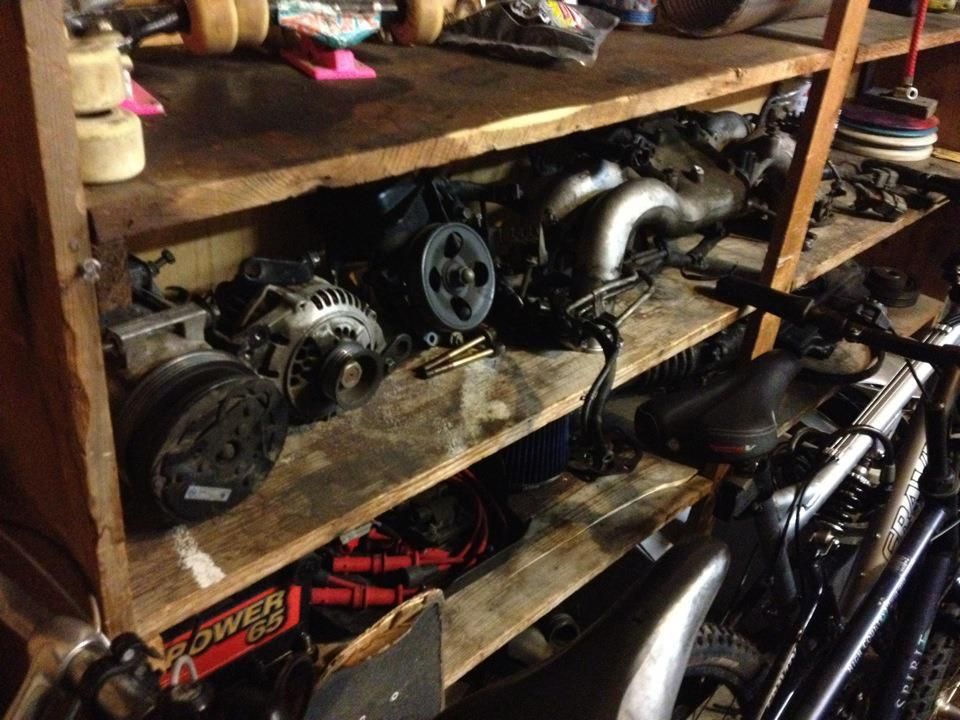 and the one out of my friends 1999 impreza outback sport. I have swapped over my clutch, flywheel, crank sensor, cam sensor . I have purchased a timing belt, idlers, waterpump, and thermostat. I plan on taking the heads from the 90 ej22 and getting them polished and ported at a machine shop. This is where im at.

Edited by cholms, 16 October 2012 - 06:53 PM.
poorly put together