Hey guys I figured since I decided to keep the Brat I wanted to make a journal to log all my super sweet adventures with my 1987 Subaru Brat.
I bought it I believe July 22, 2012.
Since then I've been having a blast with it.
I've made some small changes to it, and plan to do a complete restoration over the next year or so.
Here's how she sat when I first picked her up in Austin.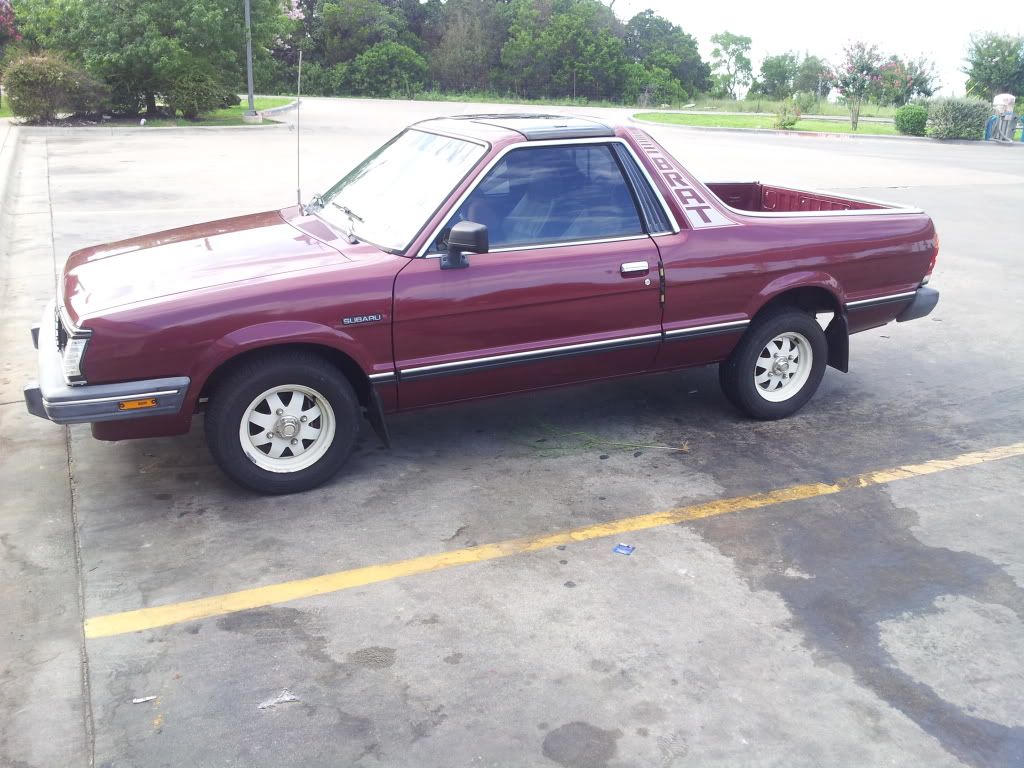 As I was leaving to head back to Houston I noticed something in the parking lot 2 down from where I bought my car.
I couldn't believe I saw the second Brat in my life 20 minutes after buying mine!
So I get it home, and first thing I do is take it to the car wash.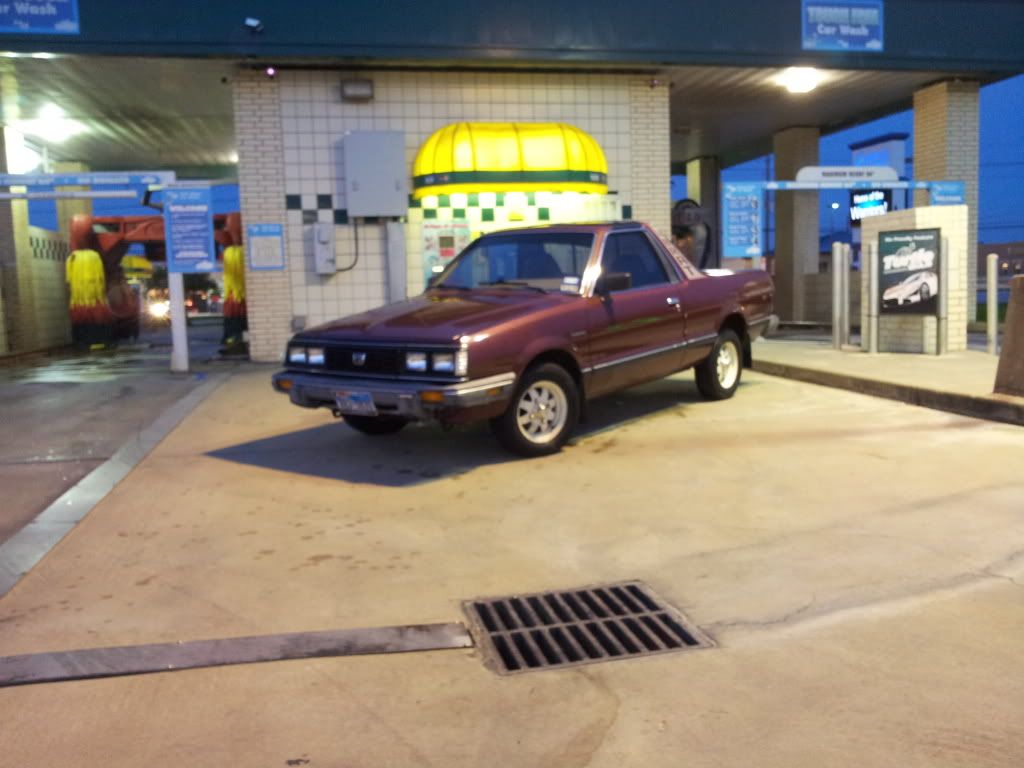 Then I had to test out the 4WD just a little to make sure it's working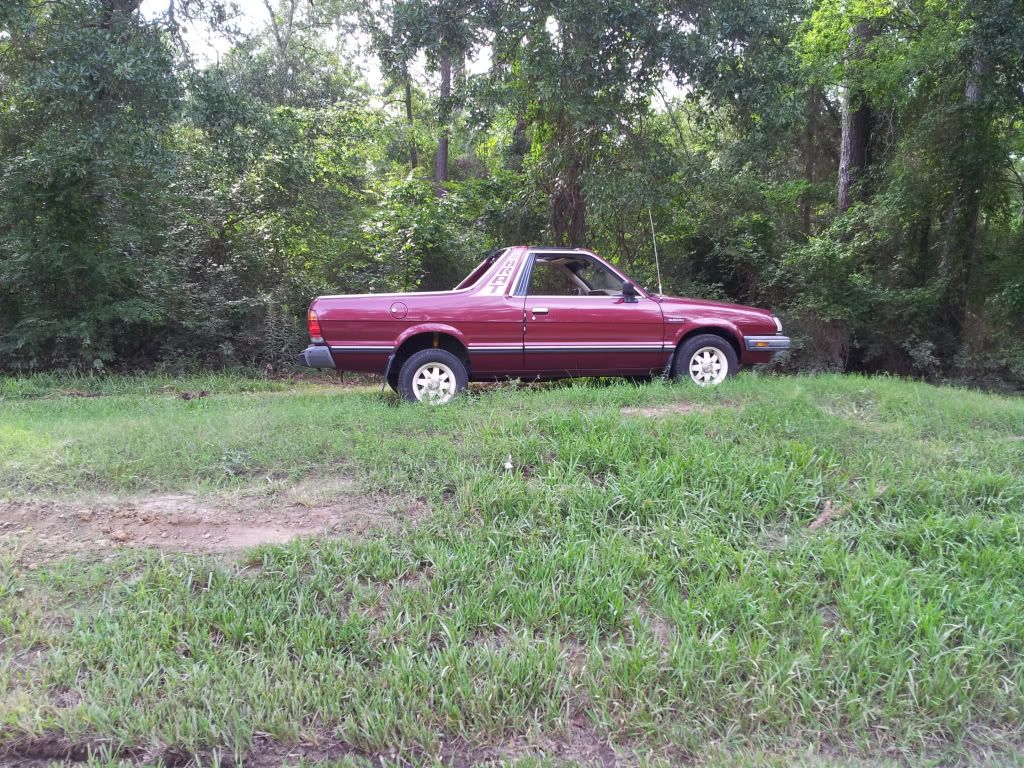 It works great!
Although after that I put it back in FWD and my 4WD light stayed on O_O.
(any input on how to turn it off would be great)
This was all back in July/early August.
Fast forward to this month The Gillman Subaru Big Event was a blast with the Brat and everyone loved it!
I Repainted the wheels and washed, clay barred, waxed the whole shebang the night before the meet :-p
Turns out I slept in after working on the car until 4:30 in the morning. I showed up late to the meet and didn't get to be judged, so no prize for me

Here's the pic from the event.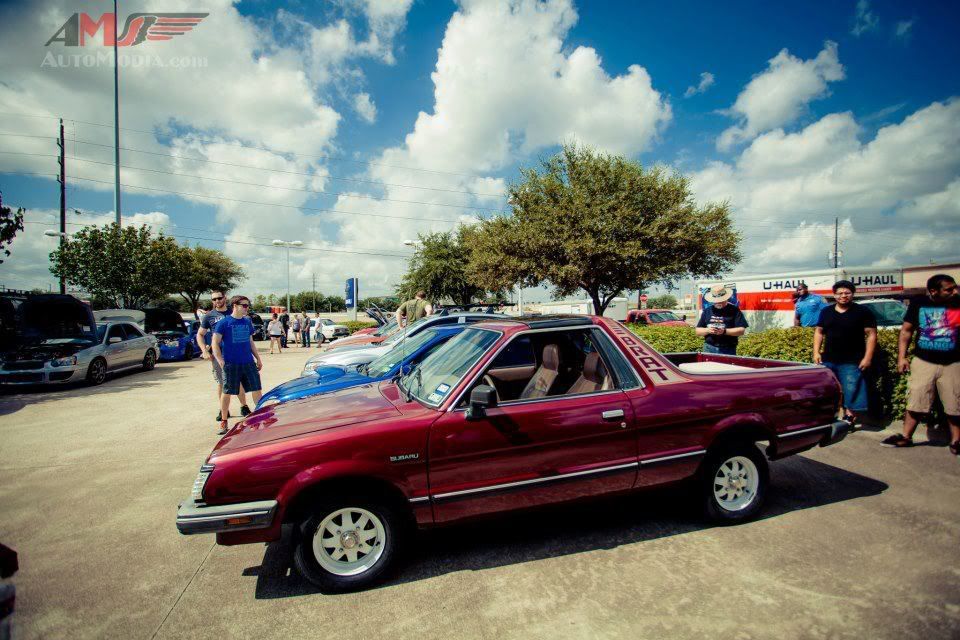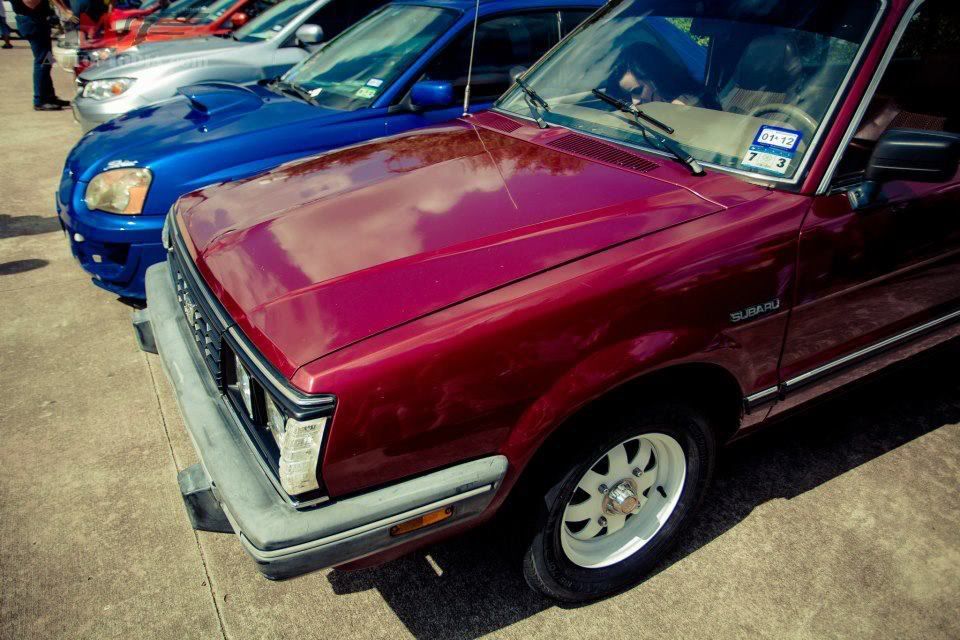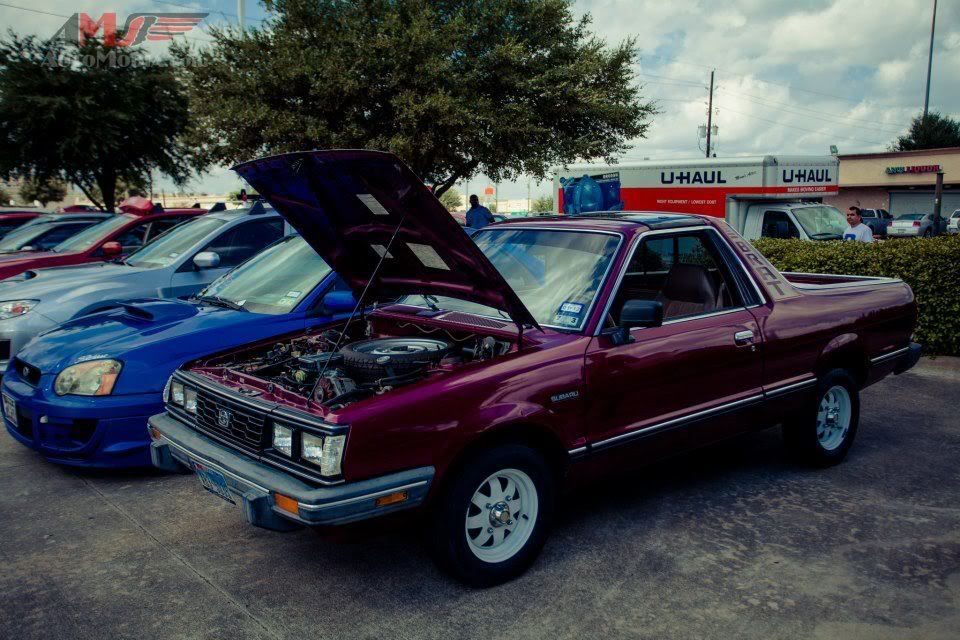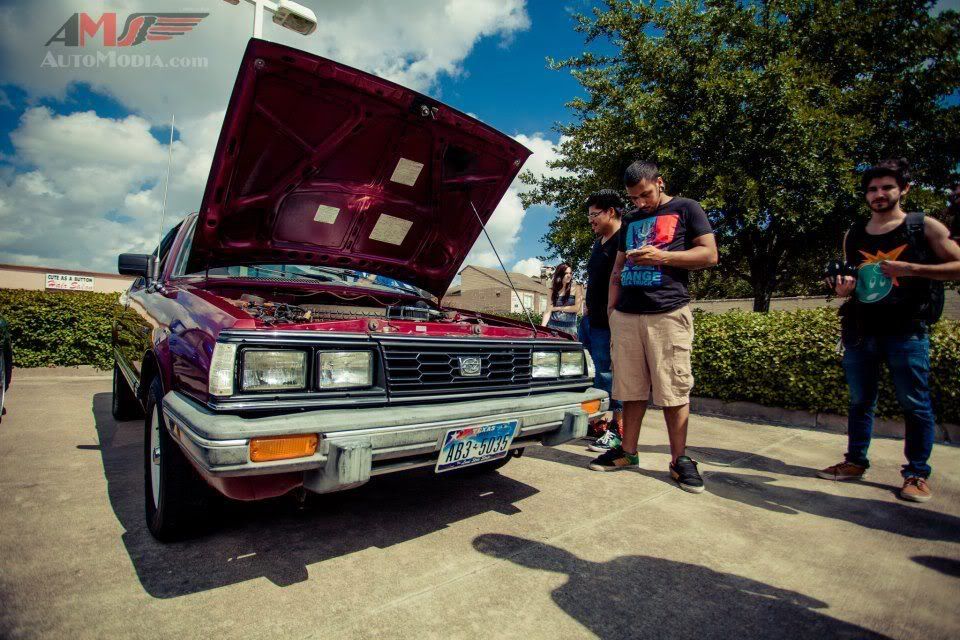 Just so everyone knows. I did plan on selling the Brat, to get my girlfriend an automatic (because I wanted too not because she asked me too)
After the event and seeing how much fun and attention the car got.
I plan on keeping it forever!!
Currently looking for parts for the interior, and will update as I can!