Here she is:
I payed $900.
Has come cosmetic issues, some mechanical ones.
- The clutch slips REALLY bad. It was a bit dicey of a 85 mile drive home
- Blown head gasket, but not bad enough to overheat or anything
- And a bad RR wheel bearing. Which, I found out are unit bearings and extremely easy to replace. So that's good.
- Has a bit of rust. Nothing bad, I have pics.
Yesterday, I took the engine out, got the heads off, flywheel off, etc.
Heads are going to the machine shop to be surfaced.
Also, I repaired the window switches. The contacts were just burned. The switches weren't designed for the loads they see.
Then I fixed the rear gate handle. It was rusty and stuck when you pulled it. Took the whole mechanism apart. Derusted it, greased it up. And now it works mint.
Here are some pics: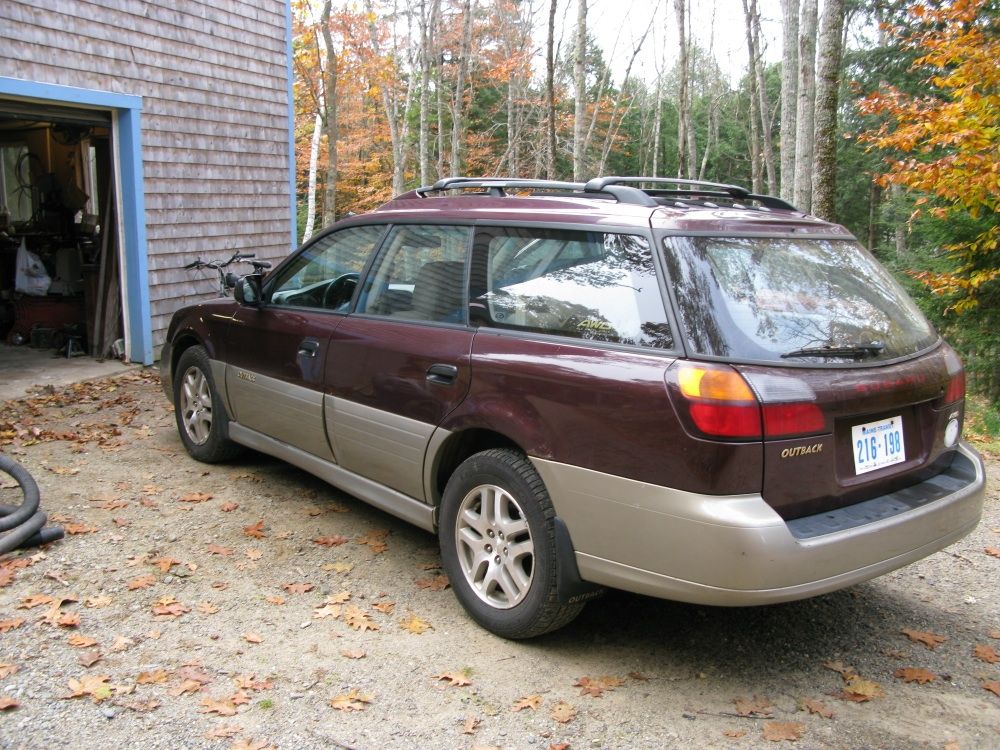 Driver's side rust: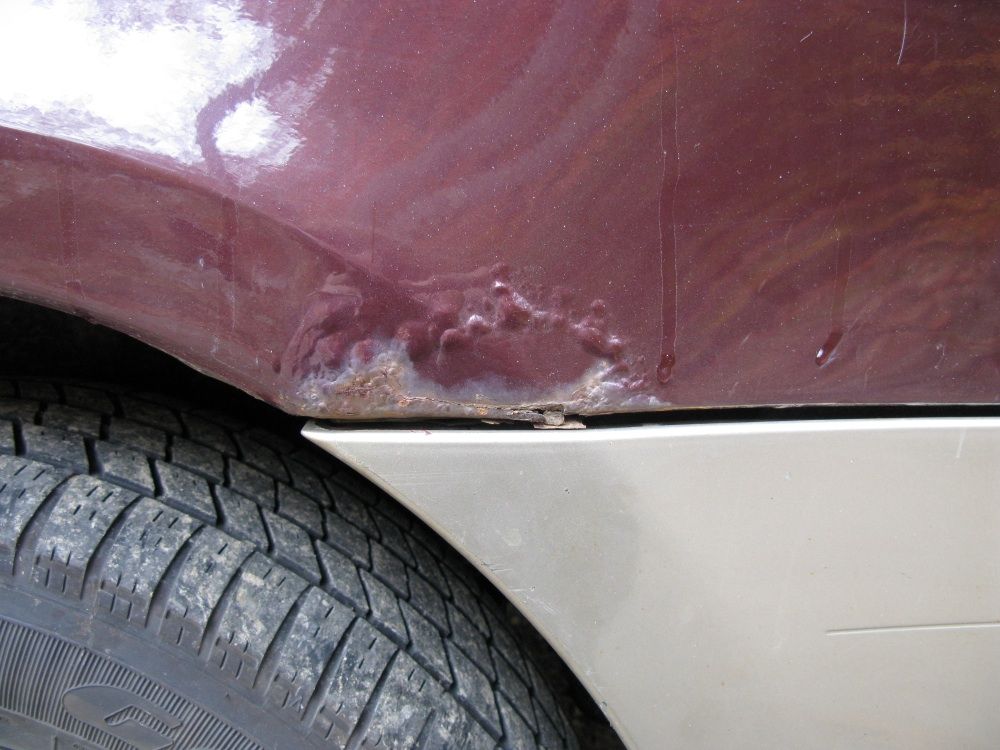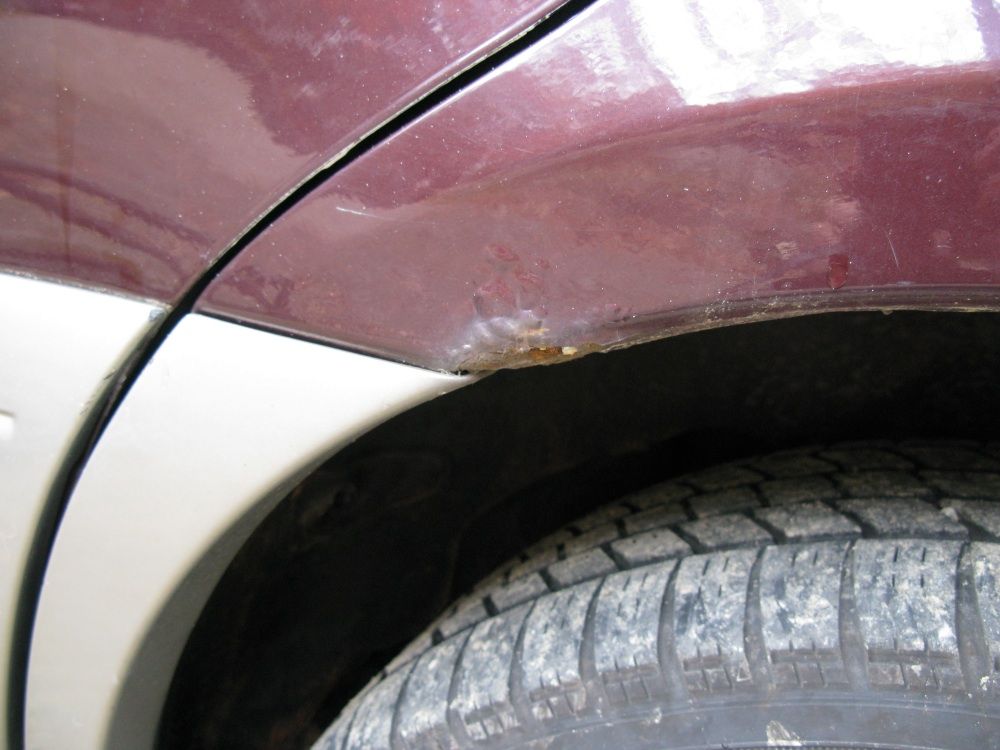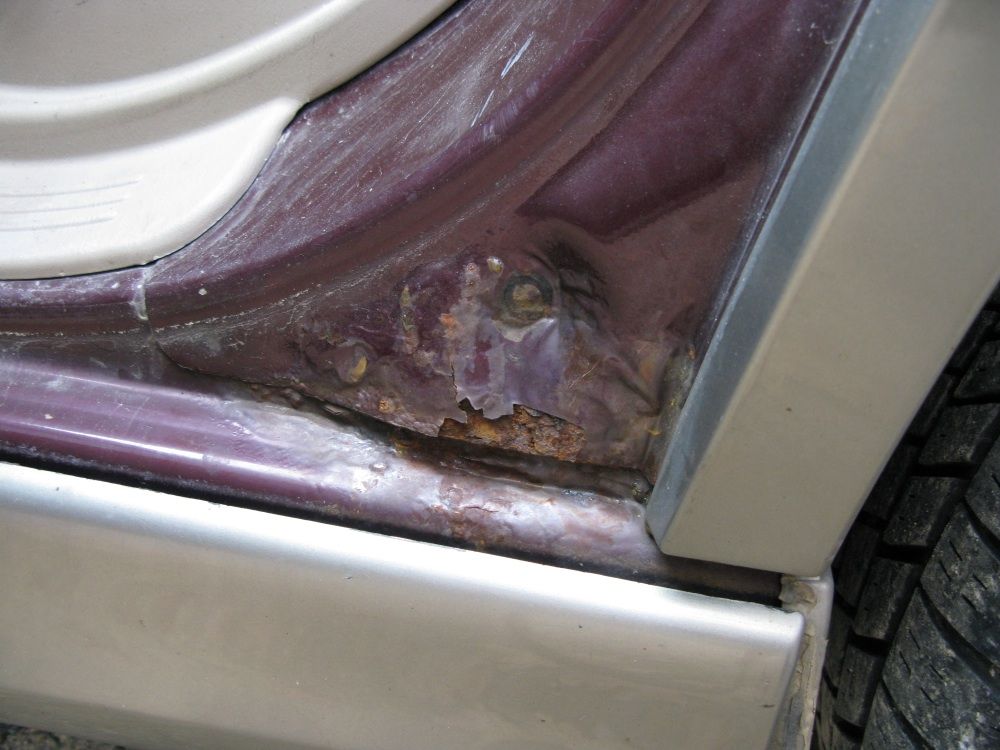 Pass side rust: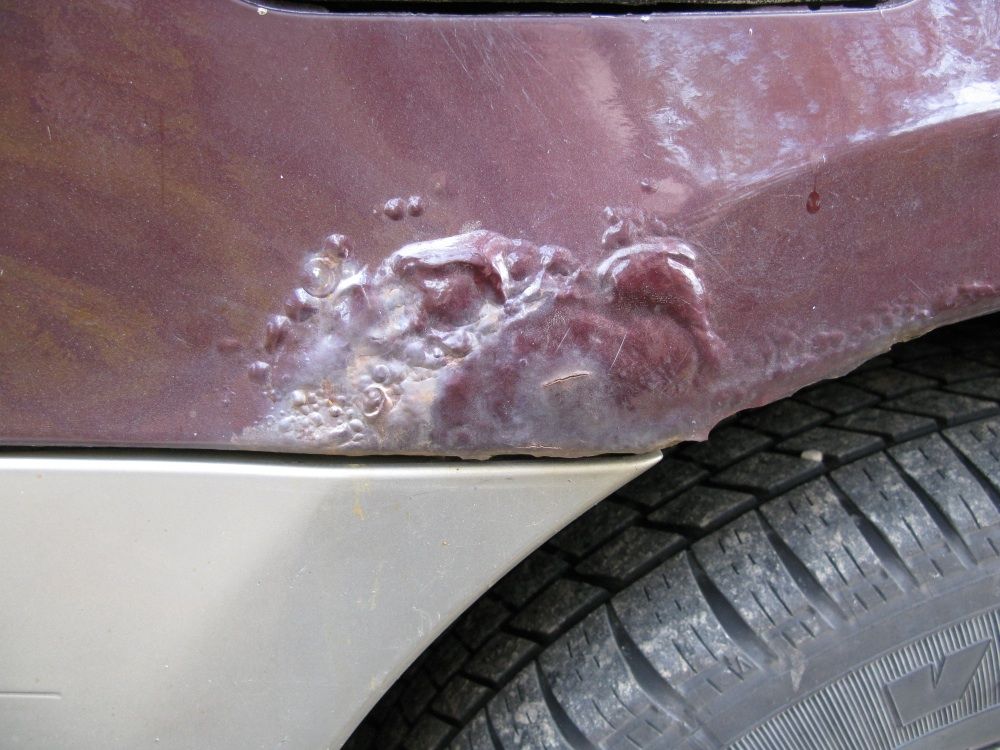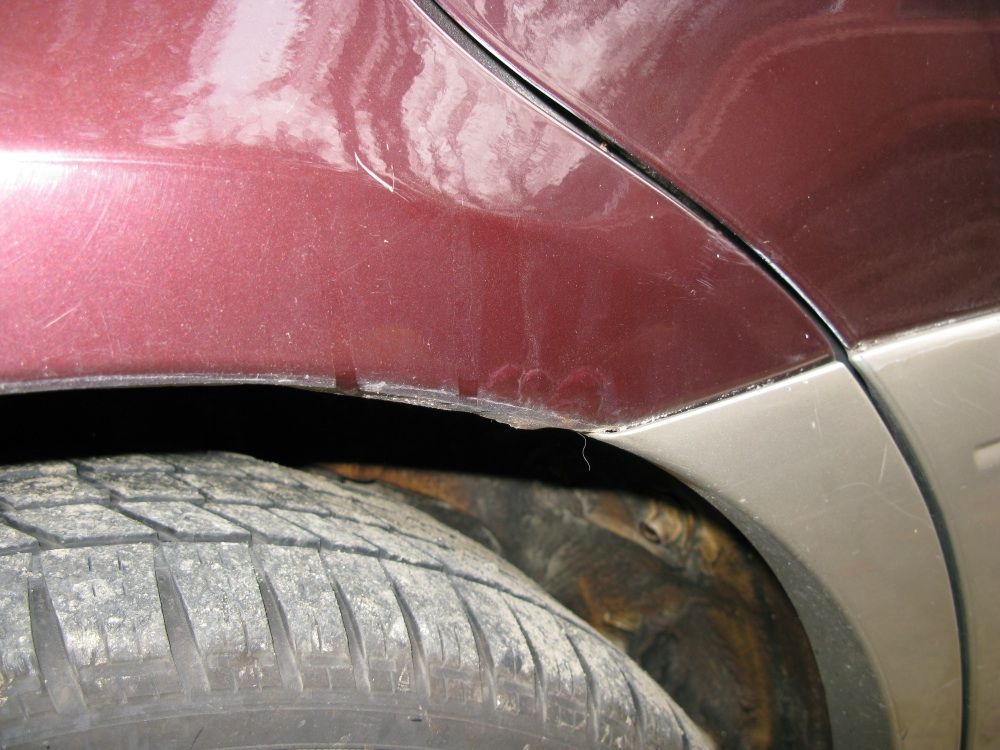 And this has been poorly fixed already, which is too bad. It just makes more work for me to re-fix it...
The PO not only liked to ride the clutch and abuse 3rd gear synchro, but she also liked curbs. Yummy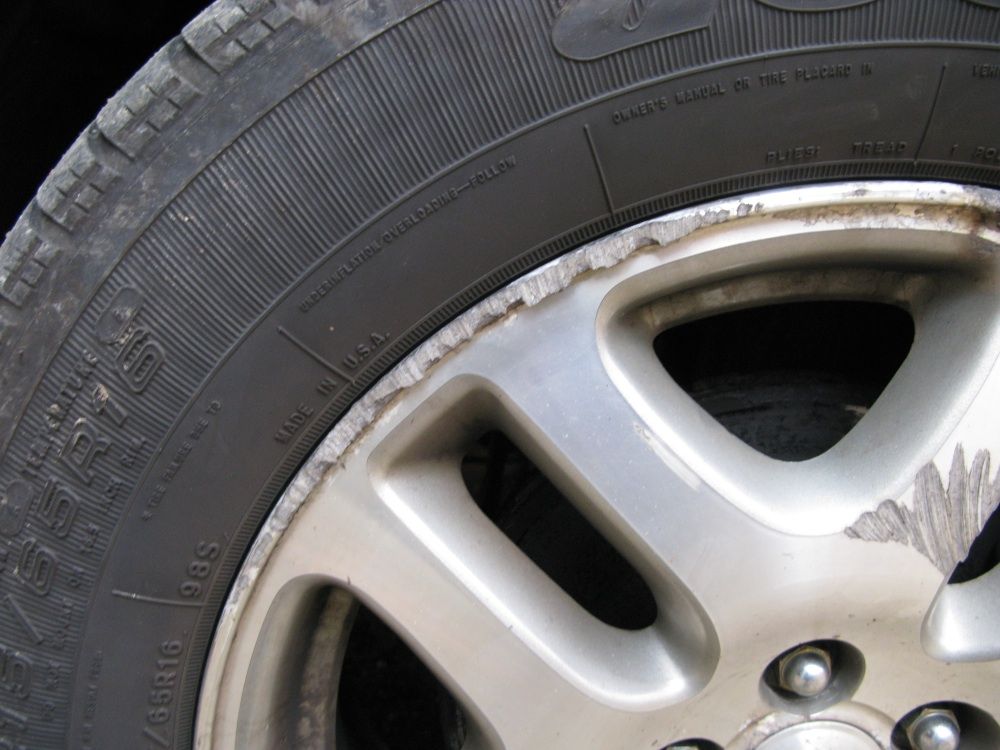 Has a bunch of miles, but it's the smoothest running 2.5 ever. It's quieter than the 150k 2.2 in my other legacy. All the backlight bulbs are burned out besides the one behind the top half of the speedo. Expect an LED diy...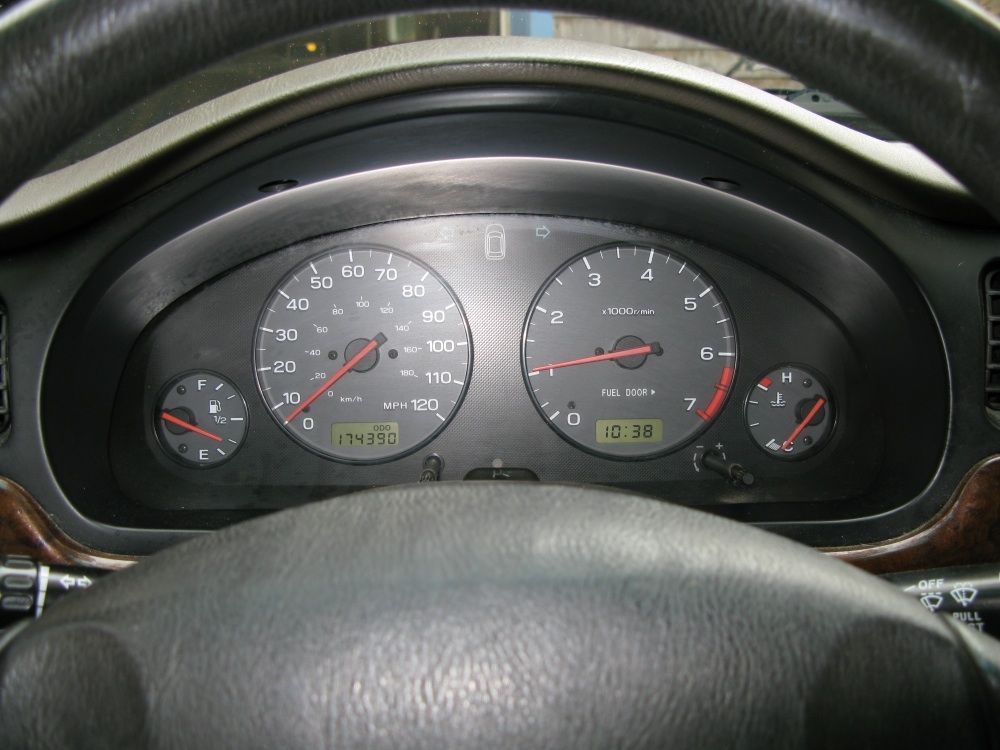 The lump is out. It was one of the most stuck bell housings I've ever dealt with on these. Which is odd, considering the engine has been out before and one head gasket has been replaced. At least, that's what it looks like.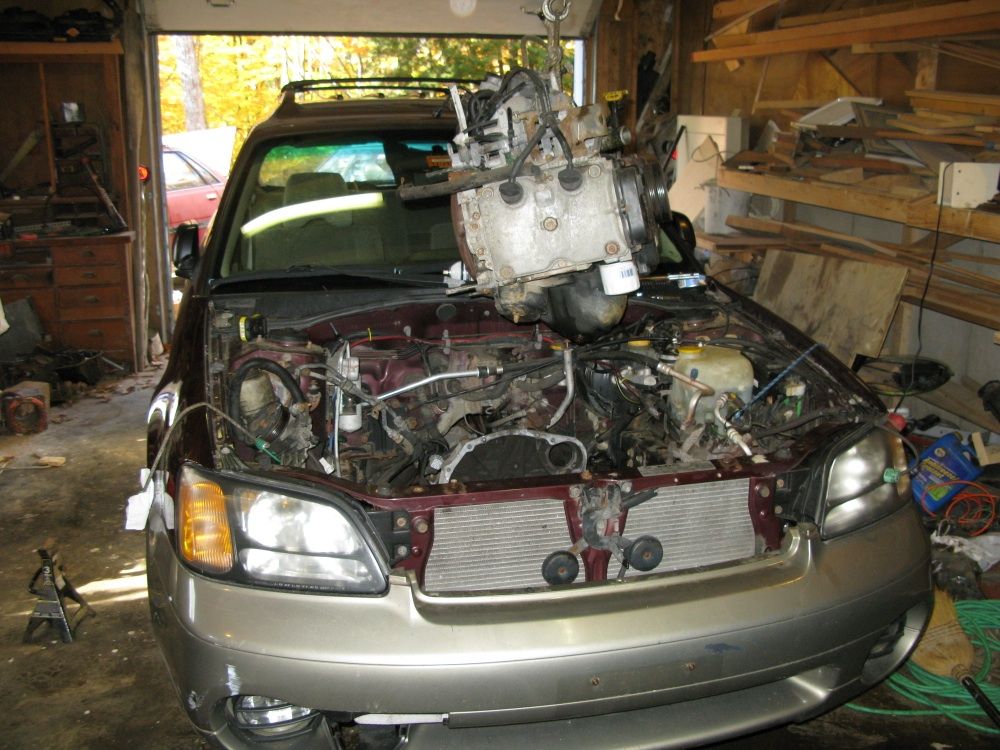 The flywheel, not as bad as I expected. It smelled like well roasted clutch by the time I made it home.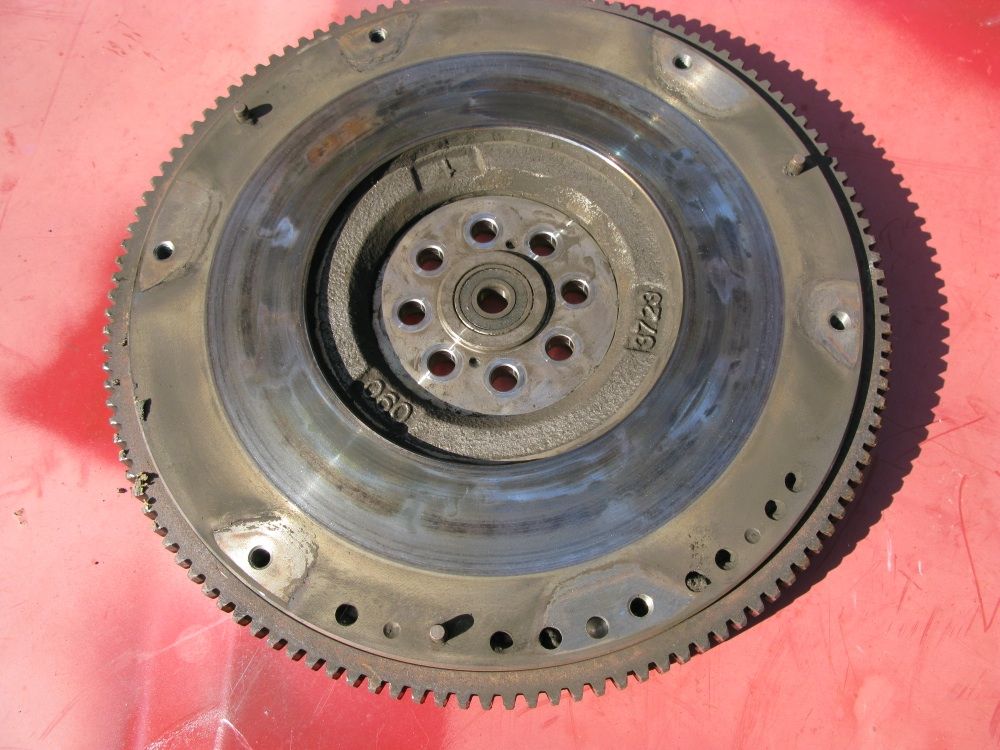 Everyone needs a pic like this, too bad it's blurry. Maybe I'll do a reshoot.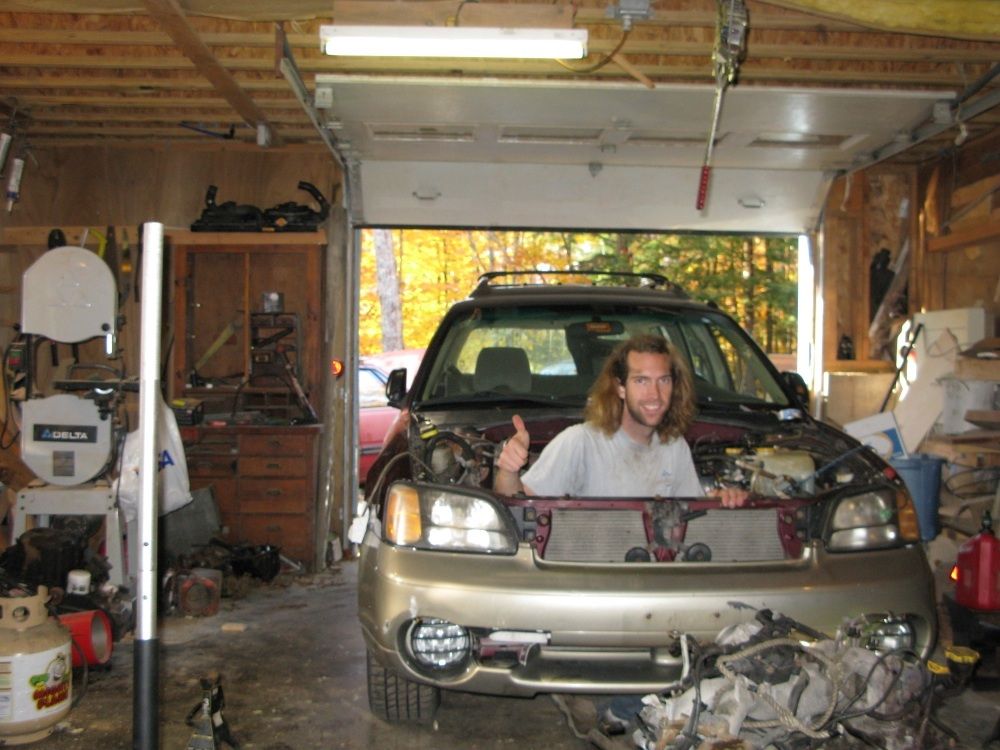 LOOK AT THAT CLUTCH DUST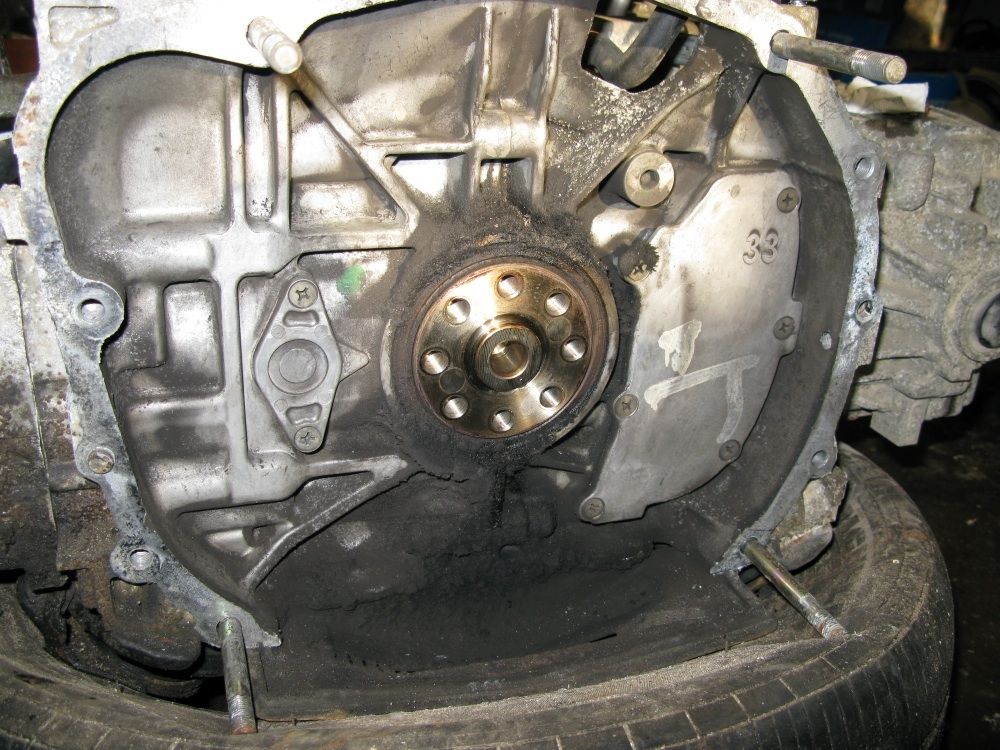 Pass side head gasket looks fairly new. The head wasn't stuck at all, and it didn't leave any residue on the block or head: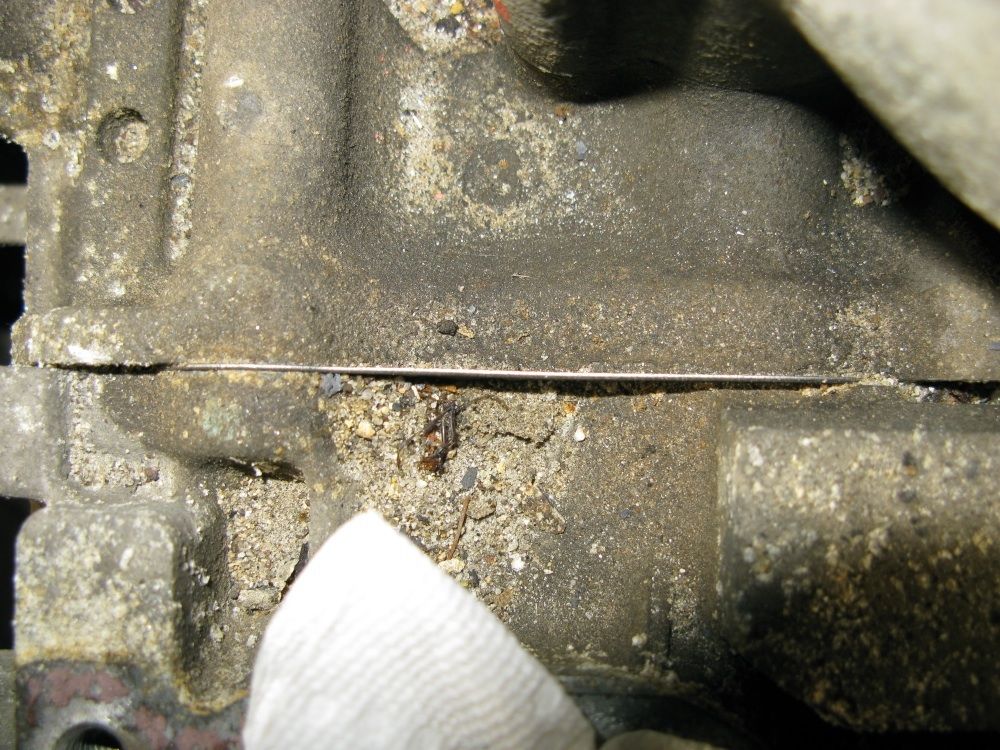 DS head gasket... You get the idea. Head was stuck. It's a mess to clean up.
Forgot to get pics yesterday until it got dark. And since my shop is dark and dingy, I couldn't get a good pic with it out.
So that's where I'm up to now. Tomorrow I'll bring the heads to the machine shop and order all the gaskets. I already have the clutch stuff and a new oil pan, which had a fierce leak.
Also, when I bought the car, it had a weird stumble at idle, and threw a cyl4 misfire code. It seemed to go away cruising at rpms, though. It was really hard to tell what was going on because the clutch was so bad. I just figured it was the cracked looking ignition wires or crappy plugs, and didn't let it bother me.
Well... When I tore the engine down, not only did I find bosch platinum plugs, which my 96 really hated, bad wires.. I found. The cam gear on the driver's side was one tooth retarded. Just like the mechanic who installed it.
The arrows on the belt were facing the wrong way, too. Pretty much new WP and tensioner, the rest of the idlers are loud.
Probably did one HG, wp, and the tensioner. It probably drove more like crap after, still had problems, and they just gave up on the car.