Heater on the '85 brat has never really worked. Blower is fine, would blow piss warm at idle then at whatever the outside temp was driving. Been freezing my rump roast of every winter i've had it. I've flushed it, checked all the control devices, thermostat, scoured the Forums, everything to do with heat to no avail. Well this winter i decided "I WILL FREEZE NO MORE!" and decided to bite the bullet and replace the core. Wasn't looking forward to that! Started draining the radiator, so far so good. Went to remove the hoses from the heater core at the firewall. Old hoses, firmly seated on the core inlets, mostly tore them off but i expected that and was going to replace with new anyways. Got the top one off only to see this!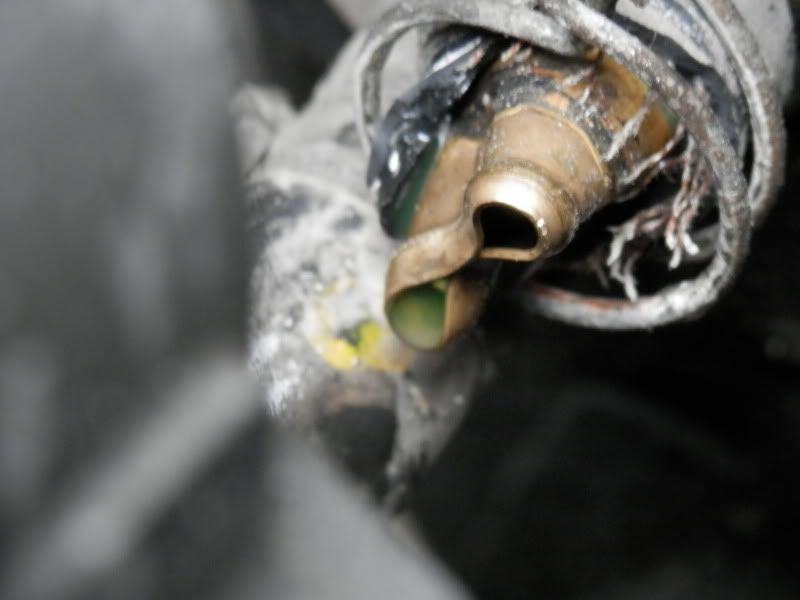 YOU THINK THIS MAY BE MY PROBLEM?!?
DUHRRRR... Glad i haven't gotten to much tore apart. I'll put back together and see what happens.
Edited by jonas, 31 October 2012 - 06:18 PM.
spelling