I'm going to start off by saying I don't have a single clue about how the cruise control system is set up in an EA82. I've never even thought about installing a cruise control in my Loyale before, but recently I thought it would kind of a neat addition.
Yesterday, I picked up some parts for the cruise control system from Skylar. I guess it was a dealer installed kit, as he said the controls were under the rear defrost button. This is what I picked up: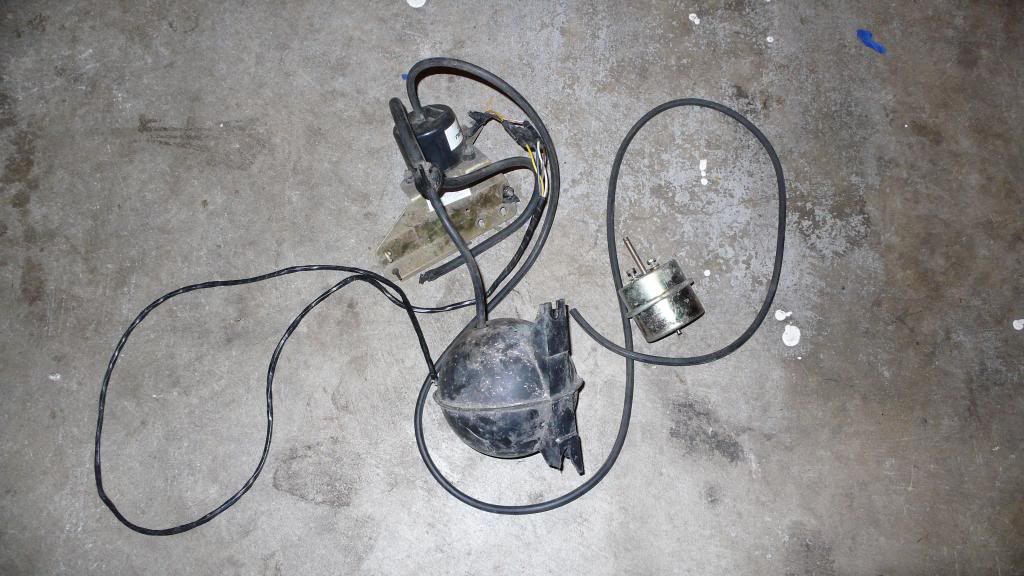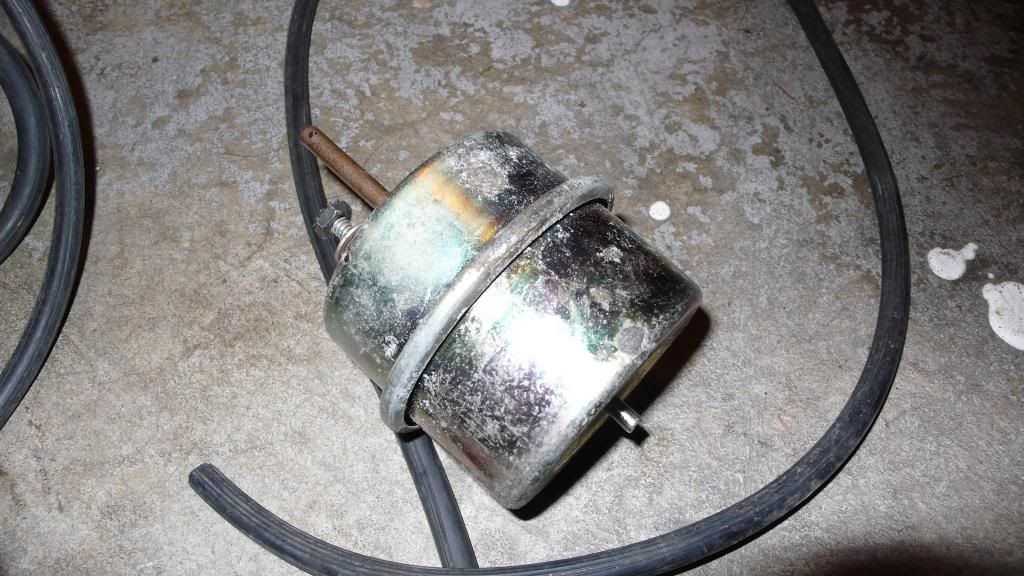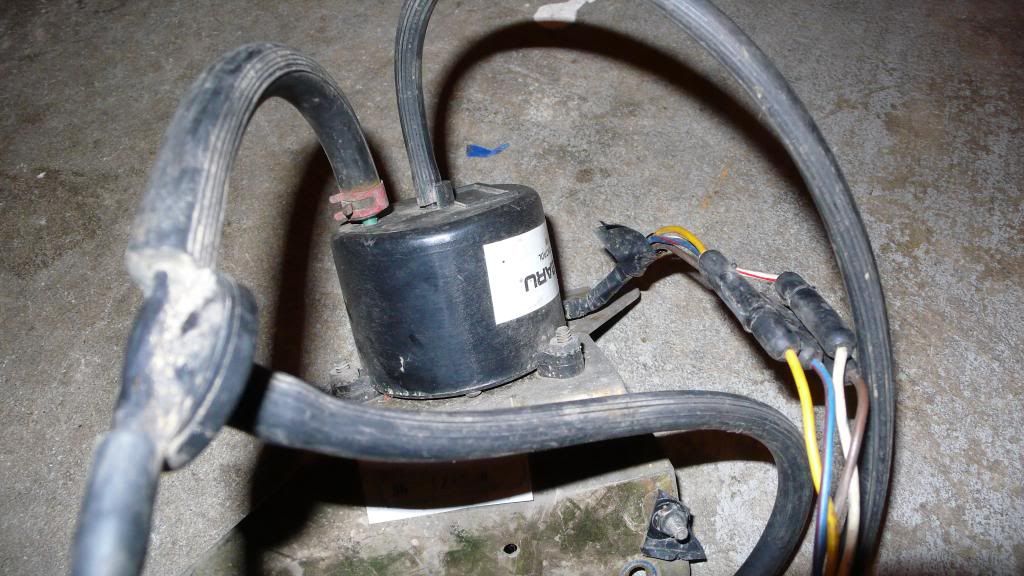 It looks like I have the "brain" (wire is cut), throttle actuator (he also gave me the little chain thing, but I don't know exactly where
that
goes), and the black sphere thing. Which I guess is 80% of what I need. I believe I need the brake switch, clutch switch, and the switches to actually turn on/off the cruise control.
So basically what I need to know is:
-What else I need
-Where these things go
-How they're hooked up
-Where the vacuum/electrical lines go to, and how they get there
I've searched and searched, but can't find any diagrams or anything. If someone could post a diagram, or pictures of their cruise control setup in their car, that'd be amazing. I'll probably head to the Pick-N-Pull this weekend to see about getting the controls for the cruise control, as well as the brake/clutch switches. But if anyone has these parts that they don't need/want, speak up.

So yeah, any help would be greatly appreciated.