If the dates don't make sense in this post, it's because I copied this build thread from another local Subaru forum I run. I figured people on USMB would like to see this too.
So, I've never really done a build thread before, so I figured, hey, why not?
Before the build/rebuild part starts, here's a little history on the car:
I purchased this '86 GL for $150. Both front hubs were stripped, so I had a RWD soob for a while. The one tire fires in the rear were awesome. It came with the stock 1.8 carbed EA and the DR 5spd.
Fast forward a few months. Both hubs are replaced, and it runs pretty decent.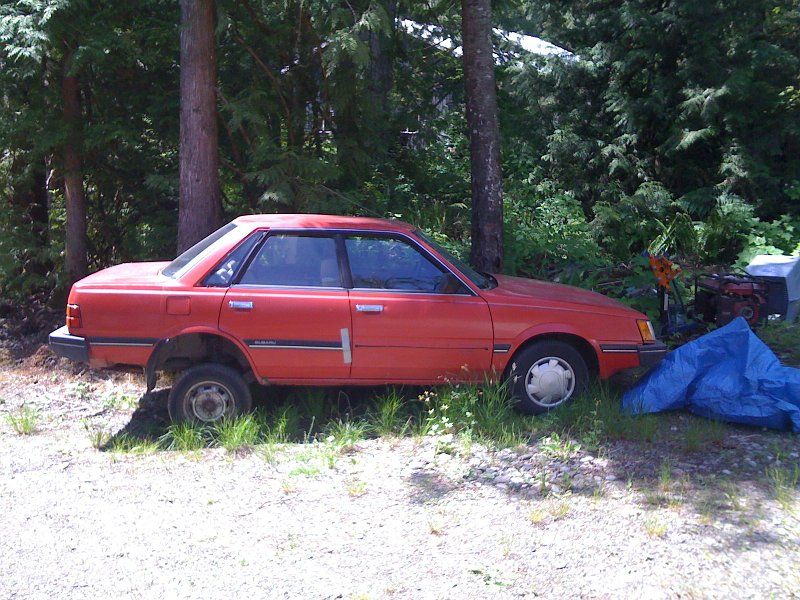 .
After the lift went in, it needed a little more gusto. My friend Andy found a guy getting rid of a whole '93 Legacy for $150. He had punched a hole in the torque converter, and was done with the car.
So out with the EA: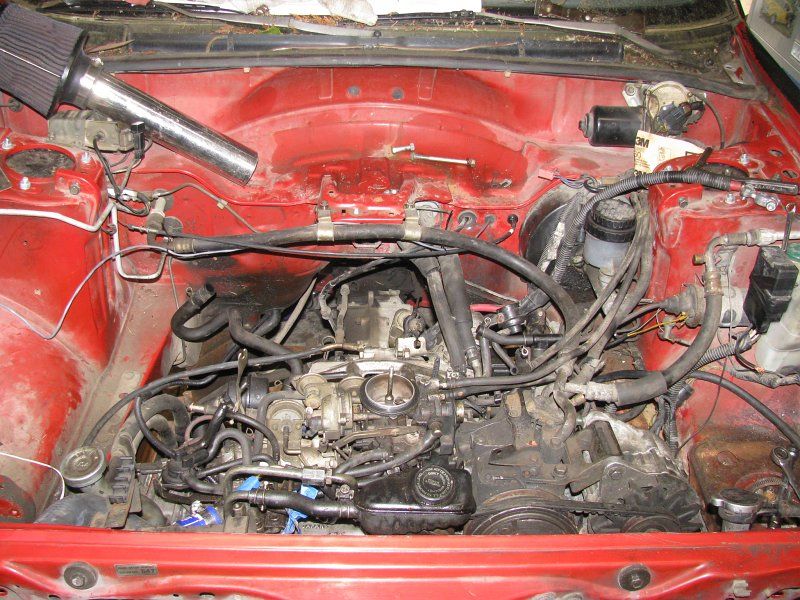 The same day I picked up the EJ, I found a guy in the Seattle area (I think Suberdave?) getting rid of a whole EJ turbo swap (turbo, heads, DP, lines, etc.). After all said in done, in with the turbo EJ:
At the same time, it got a fresh coat of bedliner: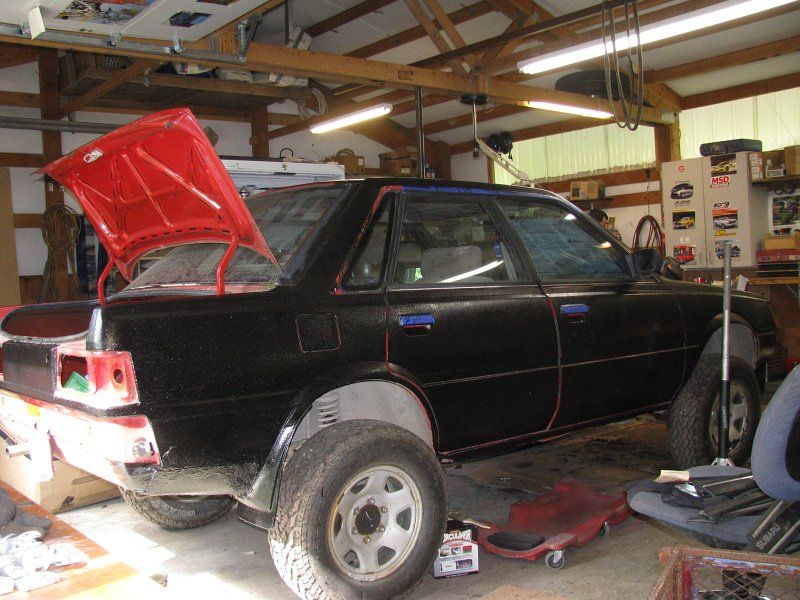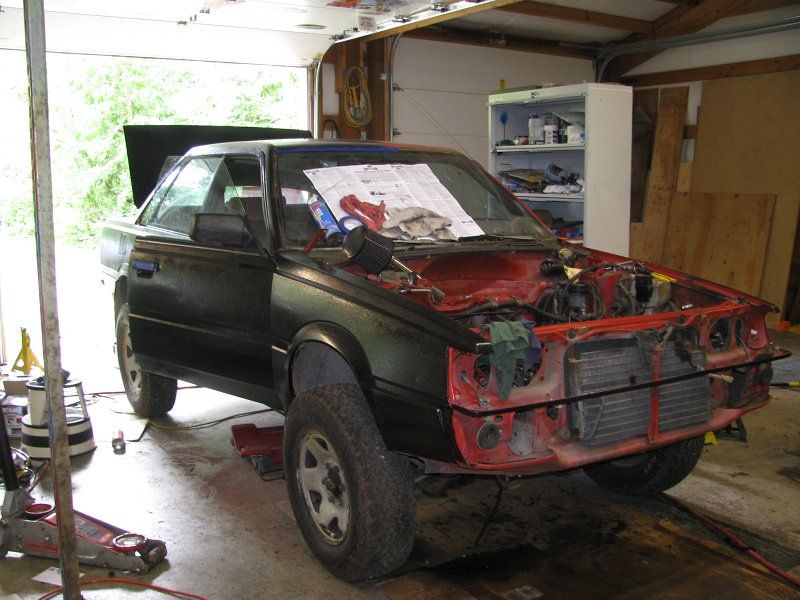 So here's how it stood:
This concludes our history lesson. Now for the rebuild and upgrades.

Edited by hellosubaru, 29 November 2012 - 07:14 PM.