Picked up this 85' GL 4WD Turbo late last Winter. It had 105k on it and had been sitting since '95. This was to be my daily driver while the Brat is being restored... which is taking longer than I thought.

A little rattle can work...
Has the RX pattern interior...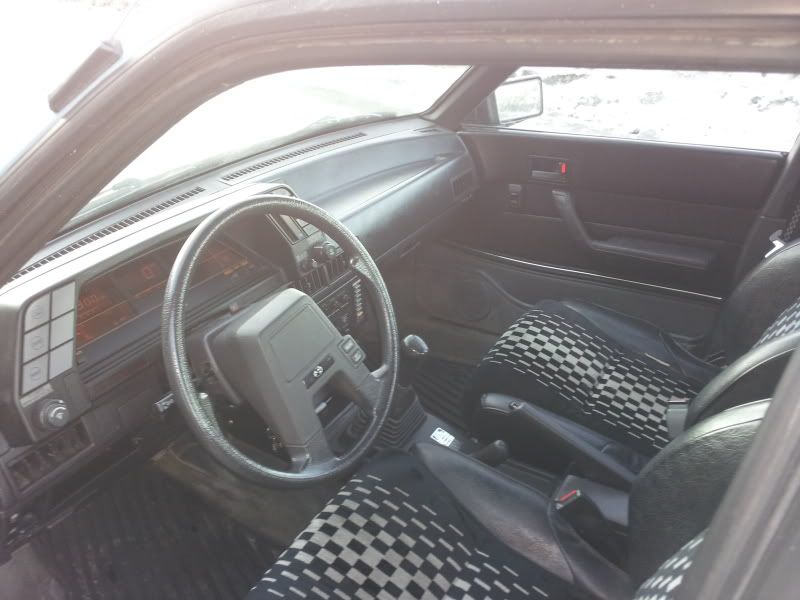 Akghandi hooked me up with front shocks off of a parts car, fog lights (to be added) and pugs with awesome tires, Jerry DeMoss set me up with a set of RX springs and I have a 2" Boss lift on order.
EJ22 sitting in the garage, to be installed this summer... ONLY AFTER THE BRAT IS DONE!!!
Edited by tundrabrat, 07 December 2012 - 03:26 AM.