I bought this 1999 Forester with a known bad tranny. I currently am looking to simply replace the tranny with a good one, and be done with it. But now im thinking I might just try to fix this broken one.
I split the case today, and although its different than earlier Legacy 5 speeds ive messed with, once you get forward of the tail section, it seems very similar to the older ones. If somebody could tell me if I could use parts from a earlier tranny to repair this one, that would be handy. Mostly, I would like to know about the 5th gear and the associated synchros. And whatever gear that is below the 5th gear (maybe somebody can tell me what the correct name for it is). That one needs to be replaced as well.
The rest of the gears and bearings look great. I would most likely take the whole mess to the machine shop and have them hot tank, plus I would change the big input shaft bearing and reseal. What do you guys think? Am I wasting my time and money here? Do you suppose all the other bearings are damaged because 5th gear ate itself?
214k on this Forester and I dont think the dipstick was ever pulled let alone the tranny serviced. I dumped the gear oil and got about two quarts of what looked like old motor oil. No chunks inside, just micro glitter.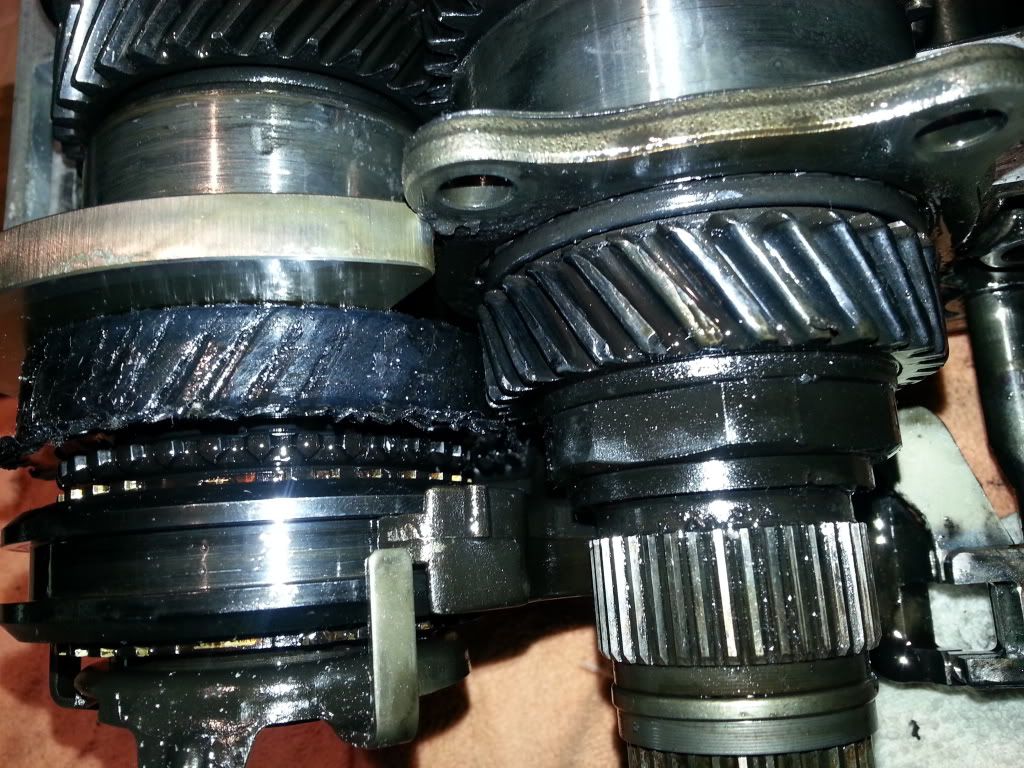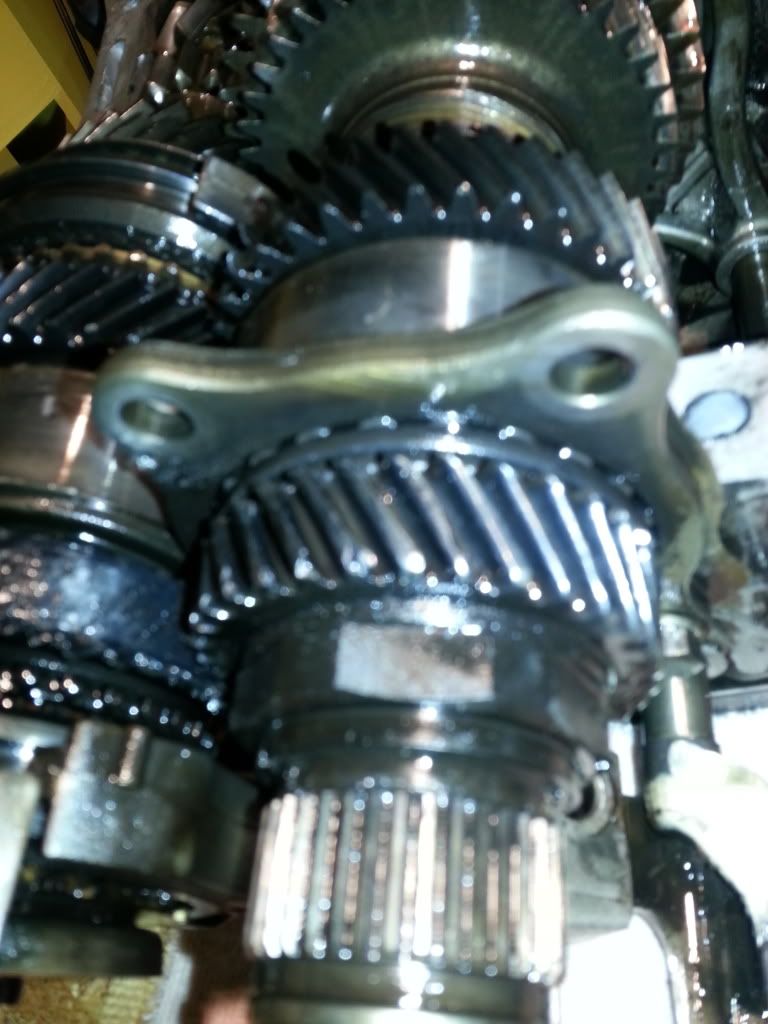 Edited by markjw, 21 December 2012 - 06:09 PM.