I never would have thought a bad fan sw would lead to a head light swap.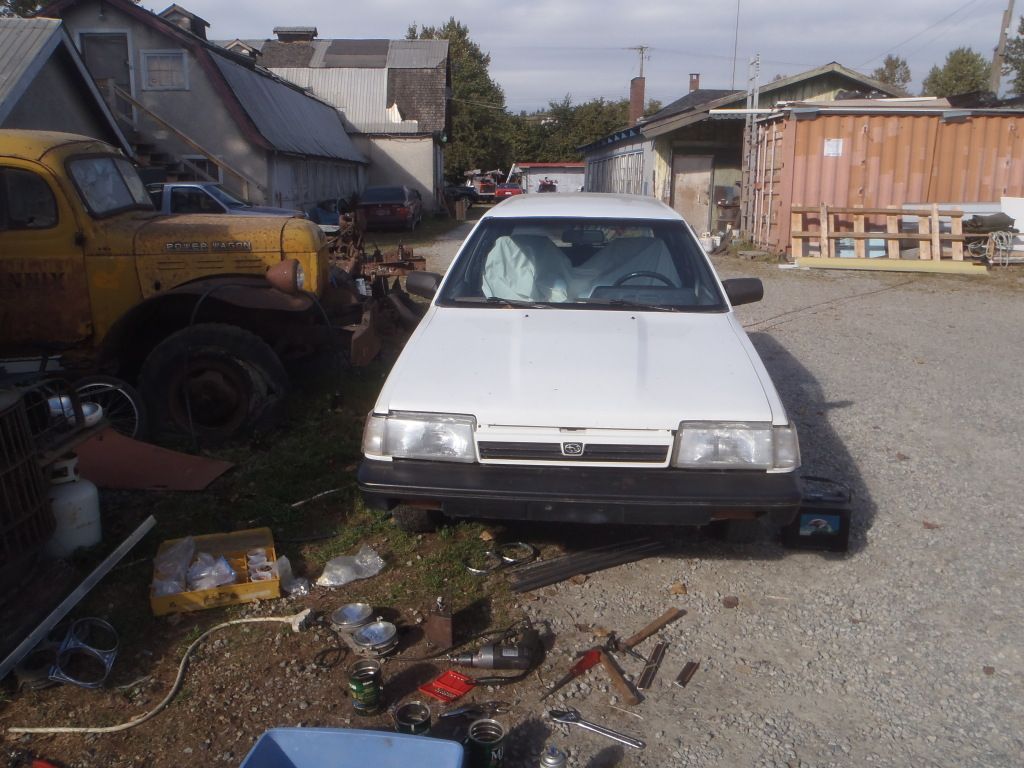 in prepping my 91 loyale for winter i noticed the fan failed to kick in. i jumped power to the fan and it worked so the problem was the thermo sw. i had just changed the coolant:banghead: being lazy i thought i would wire in a push fan from a xj6 that i ran in my 86gl. the xj6 fan fits great but interferes with the grill.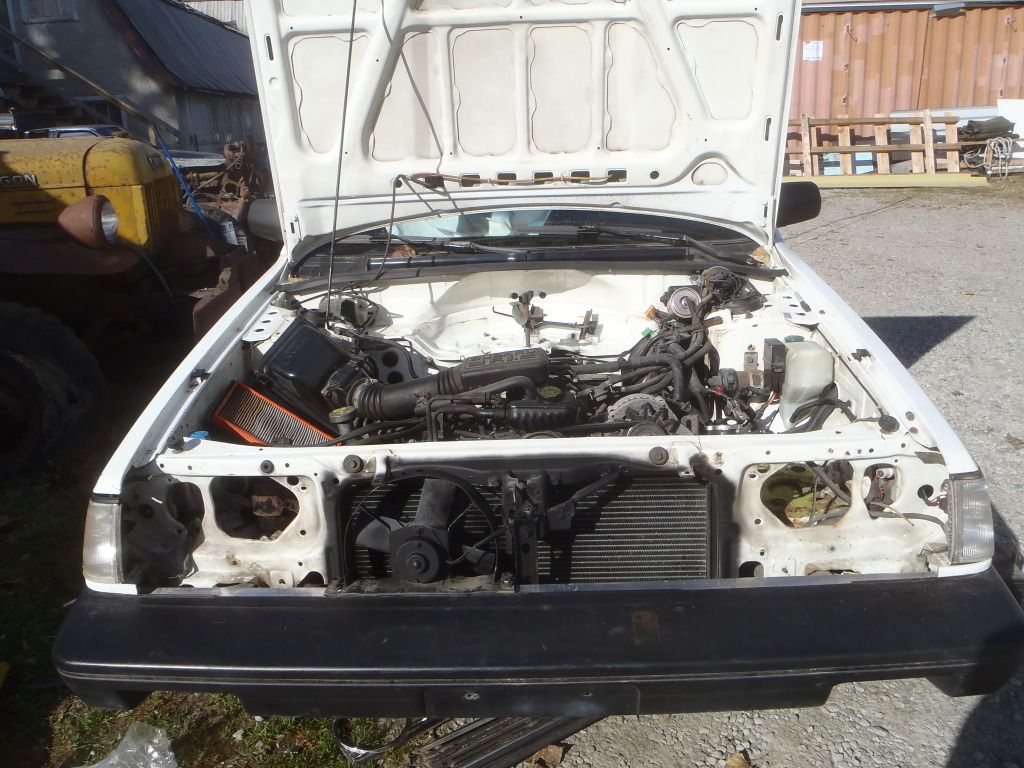 i had a datsun 510 grill hanging around and it fit nicely between the stock lights. a buddy came by and saw what i was doing. he said why don't you stick the datsun lights in while your at it. hating the candles in jam jars that pass for head lights on the loyale i thought i would give it a try and see how they fit.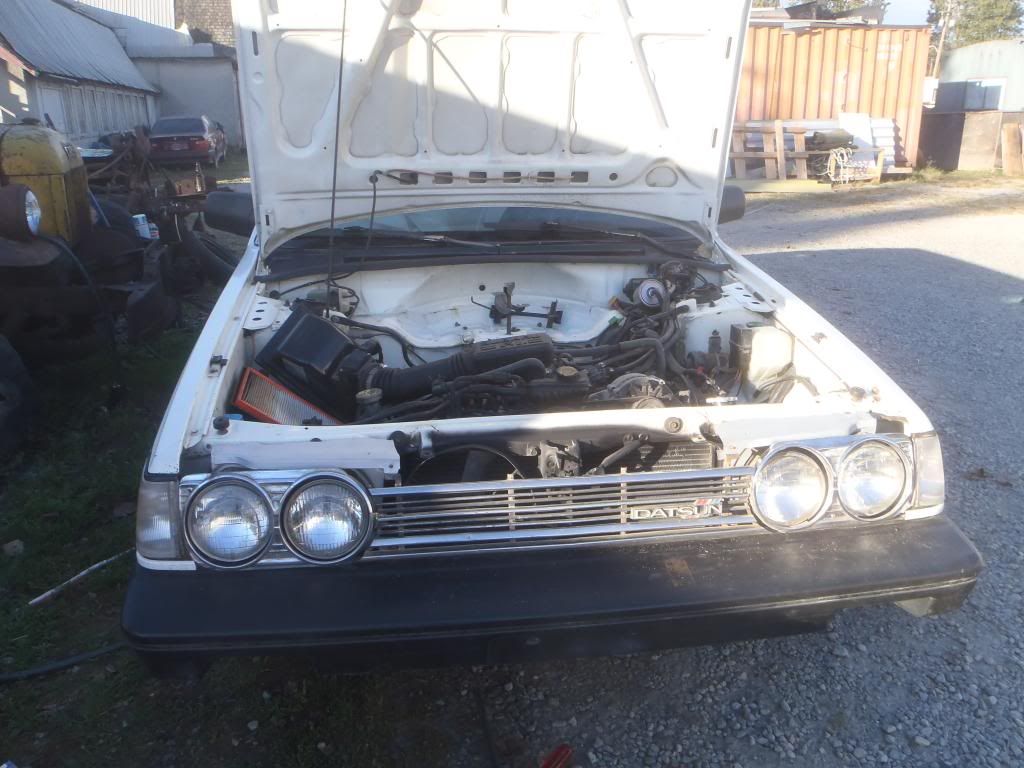 the width was perfect now the fun part how to mount them? being a 510 guy i have lots of spares kicking around and i took a complete rad support and with a couple of cuts i had mounts for the light buckets.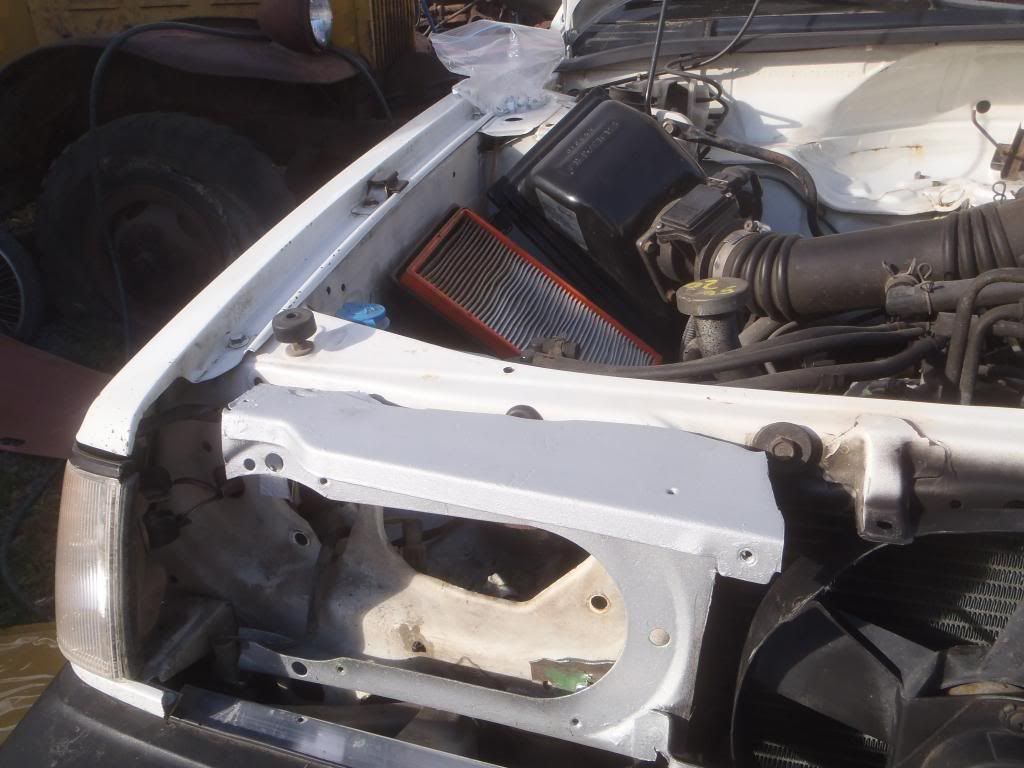 it took a little bending and some nylon spacers to get the hood to close and the lights to stop pointing at the sky. the hardest part was figuring out how to wire it all up. I ran leads from the stock light sockets to relays and they work like stock.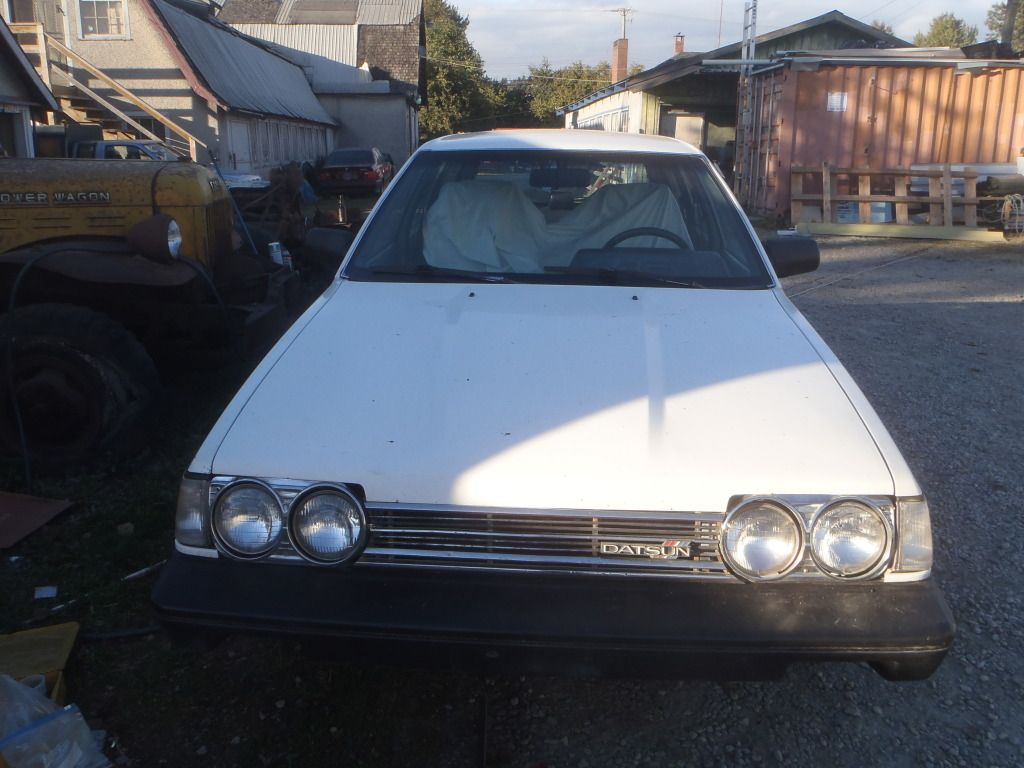 if captain hindsight was around he would have let me know that it's much faster and easier to swap the fan switch.
now what do i do with all the spare suby headlights and my stone guards from AU