So I've decided to combine my rusty XT6 with a rust free 50 dollar Loyale.
yes, there are better options than the ER27 but i have it, it runs great and doesn't cost me any money
so anywho, beginning with a thoroughly inspected Loyale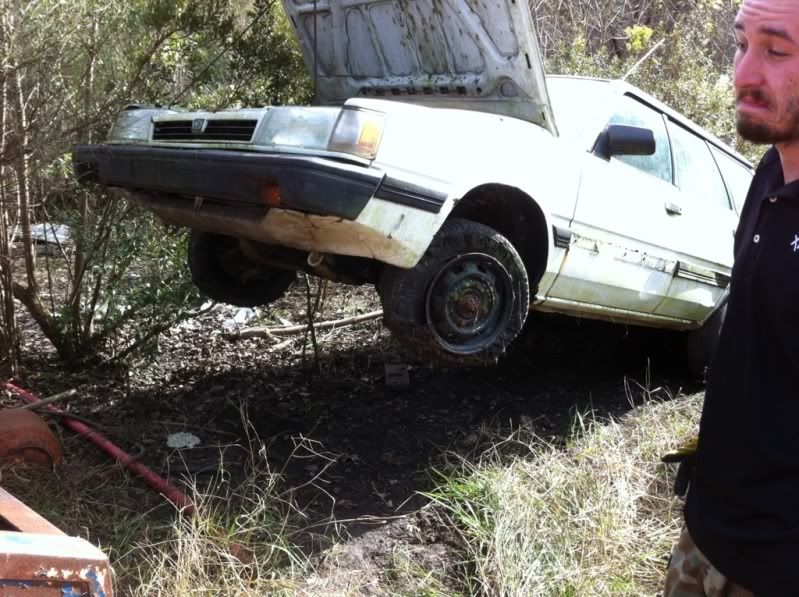 then i ripped out its guts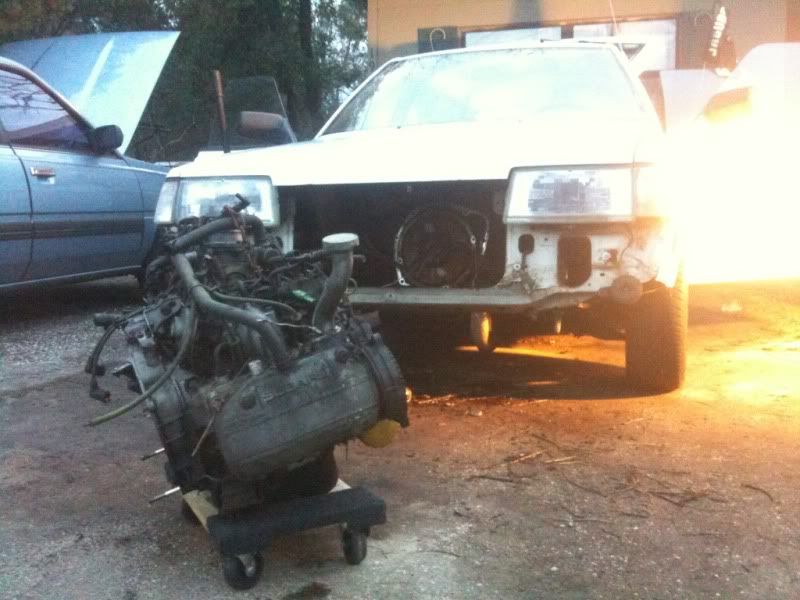 relocated the radiator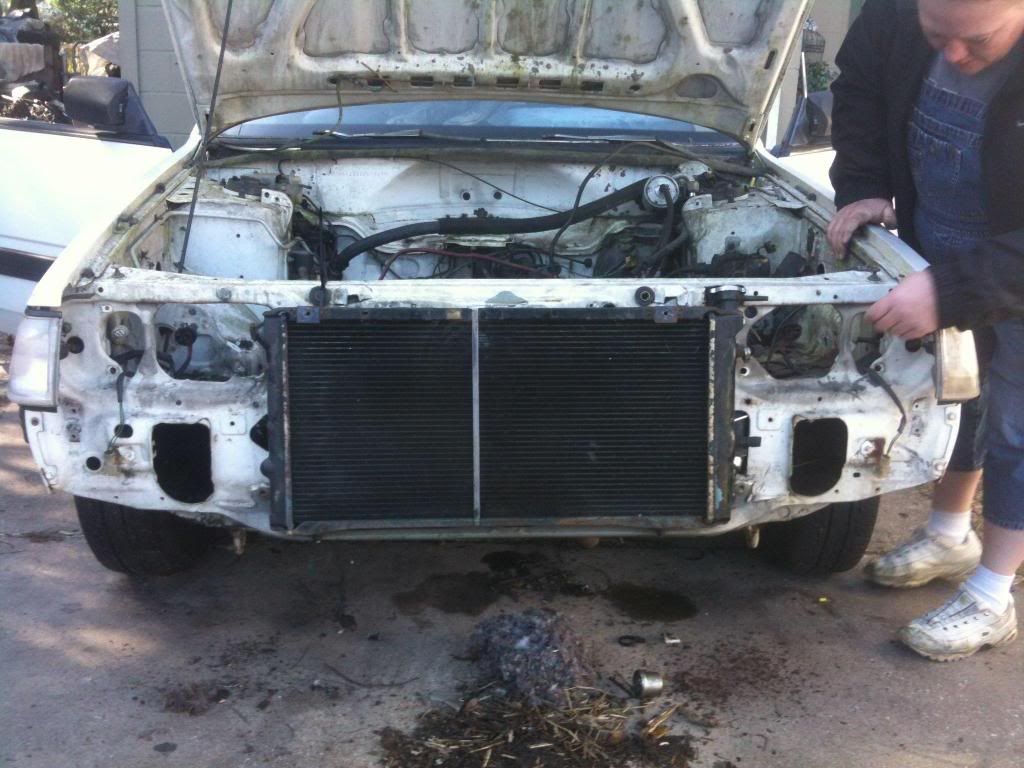 cut a hole in the hood for super JDM awsome scoopage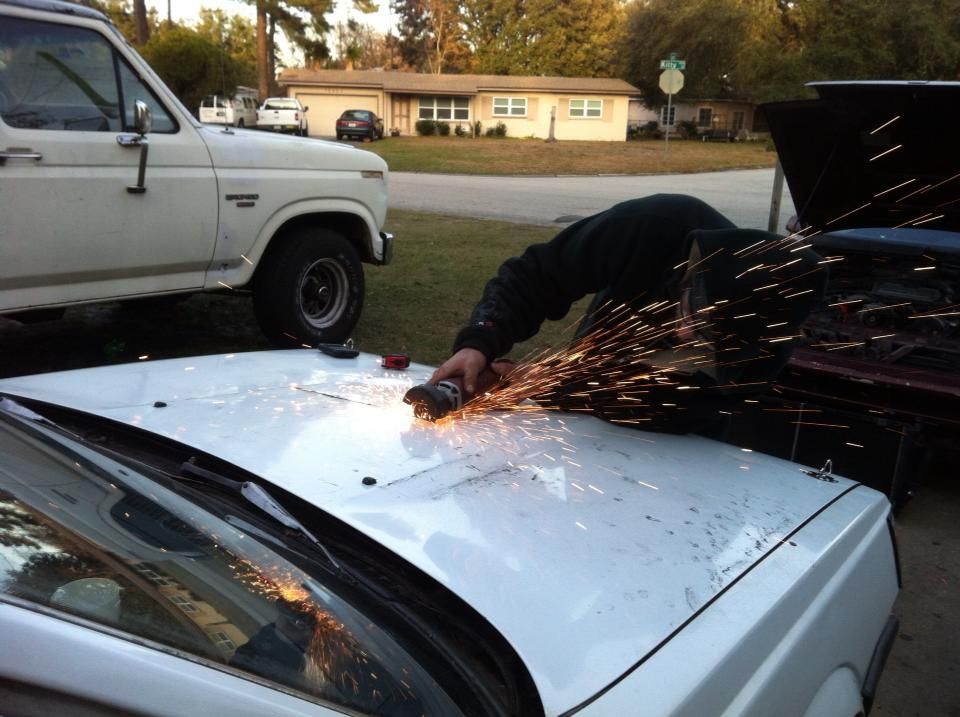 made up a bumper
THEN, on the weekend the major swap work was to begin I caught the flu, so I'm sitting in bed making this post.
plans are to lift it and run 205/75/15 General Grabber AT2 on VW steel rims
eventually fit the xt6 electric steering (currently going to run my DL manual rack)
still not sure what strut setup i need to run to clear the tires...